I am linking up with a few great blogs for this "13 in '13" post (Miss Kindergarten, A Teeny Tiny Teacher, and Dragonflies in First). As 2013 comes to a close, I am having fun remembering all of my favorites from this year: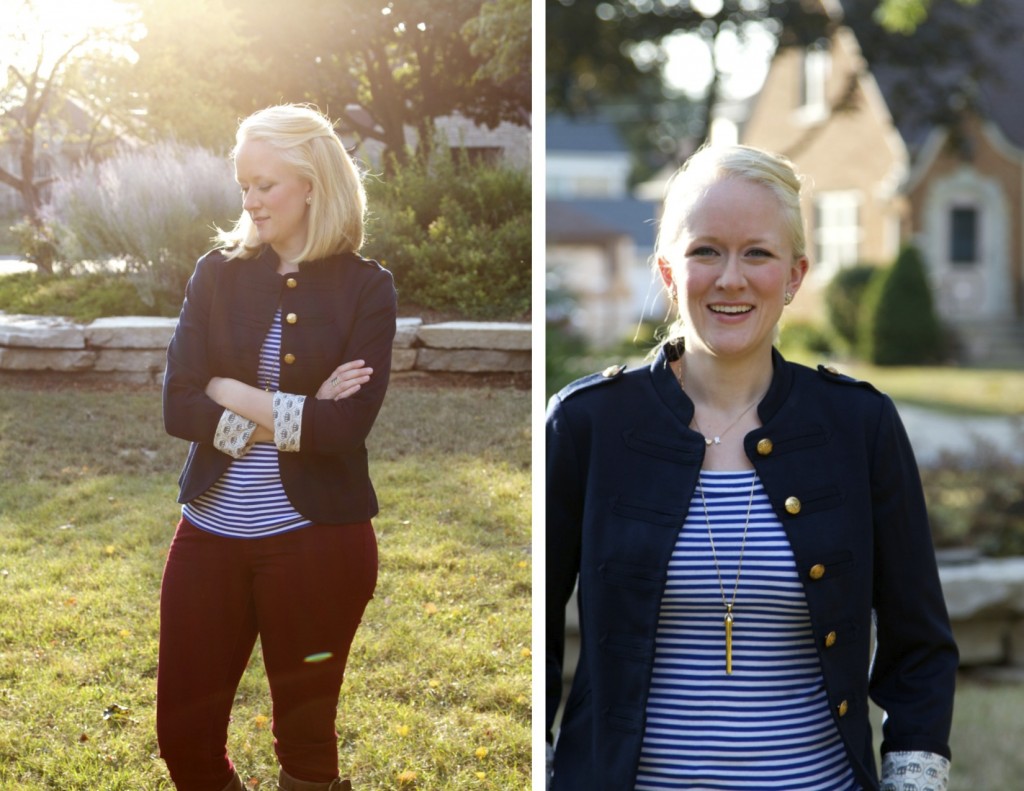 I love this military jacket I purchased from The Limited. It's a great fall look, very comfortable and versatile! Best purchase this year!
I went with my niece and nephew to see "Frozen," and it certainly did not disappoint! This movie had so many unexpected treasures – Olaf the Snowman had me in stitches, and the love between Elsa and Anna reminded me of my own sister, whom I love so dearly. My husband and I really enjoyed how Disney departed from the traditional motif of true love / romance saving the day, and a man coming to the rescue of a damsel in distress. This movie was definitely about sisterly love and girl power! 
I love "House"! I feel like I could sit and binge-watch for hours (yes, yes, okay! I have done this several times!). I enjoy the intelligent, witty dialogue that keeps me on my toes. I also like that I learn a lot from watching medical dramas, such as challenging vocabulary. My doctors and dentists get a kick out of me when I listen and pay attention as they take notes or talk to one another, and I actually follow along. I'm so sad this show is over! 
My favorite restaurant in Milwaukee, WI is Rustico in the Third Ward. My husband and I had our rehearsal dinner here, and we always go back for our anniversary dinner together. The food is mouth-watering. The wait staff tells me that they send their chefs to Italy at least once a year to train in new recipes and cooking methods. They have locally made Gelato, and many of their ingredients (including the Lemoncello!) are imported directly from Italy. Plus, it's located on the Milwaukee Riverfront, so Ryan and I can sit on the dock on a lovely summer day, enjoy a drink in a copper mug, and watch the boats. It's lovely!
I gave the Paleo diet a try, and I couldn't be happier with the results. The Paleo diet is grain-free, dairy-free, and chemical-free. But instead of focusing on what I "can't" eat, I focus on what I "can" eat – whole foods, meat, vegetables, fruits, nuts, and delicious meals I prepare myself! I can't even tell you how much better I feel. I sleep better, my stomach is flat, I have no IBS symptoms, I have a TON more energy, and things just taste better. If you would like to read any of my posts about becoming Paleo, you can click here, here, here, here, here, or here!
Though you wouldn't call Ruffy a gift in the traditional sense of the word, he has certainly been a gift to our family. On the left is Rocket, our 3-year-old Teddy Bear, and Ruffy, a 7-year-old Yorkie, is on the right. My grandfather passed away last November, and my grandmother passed away this November. Ruffy needed a home, and Team Dembro became his new pack. Yes, it has been a challenge taking on a spoiled lap dog with a ridiculous amount of medical needs who is also not crate or potty trained. However, the joy we get from having him in our home definitely outweighs those factors. Rocket and Ruffy have found their stride, and they are now playing together after almost 2 months of staring each other down from a distance. Ruffy loves to snuggle. And frankly, having him here is like having a piece of Grandpa and Grandma here, too. I love him 🙂
I absolutely love this poster, and I think it is so critical that we have this conversation with our students (especially now that my students all have iPads in our one-to-one school). We have this blown up and printed as a poster in our school, and I have literally walked a student over to the poster and gone through the flow-chart with them to help them decide if a picture was appropriate or not to keep and/or post online. I think this needs to be in every school (and, um, place of employment, too!).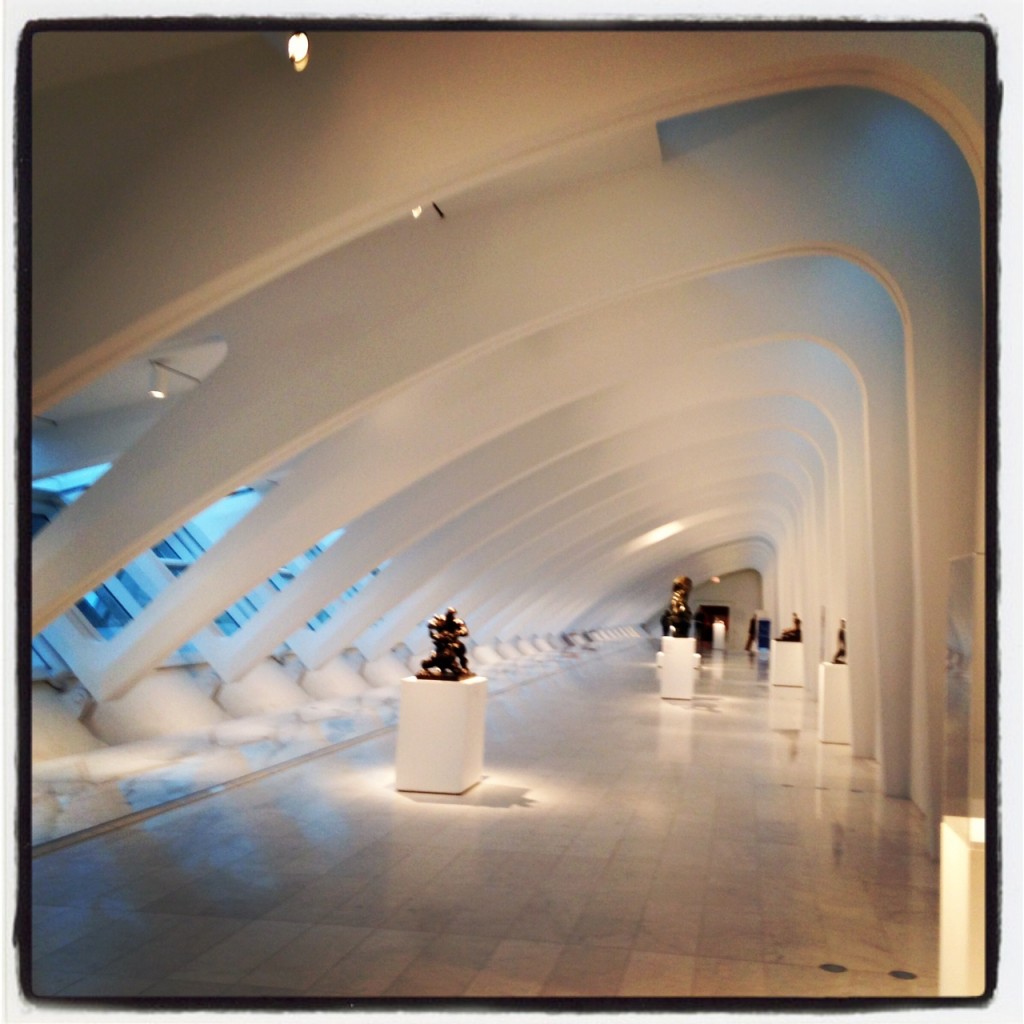 My favorite blog post is about the Art of Writing Conference at the Milwaukee Art Museum. I attended this conference twice this year, and you can read about it here and here. It is a wonderful opportunity for aspiring authors and artists – I love attending each year!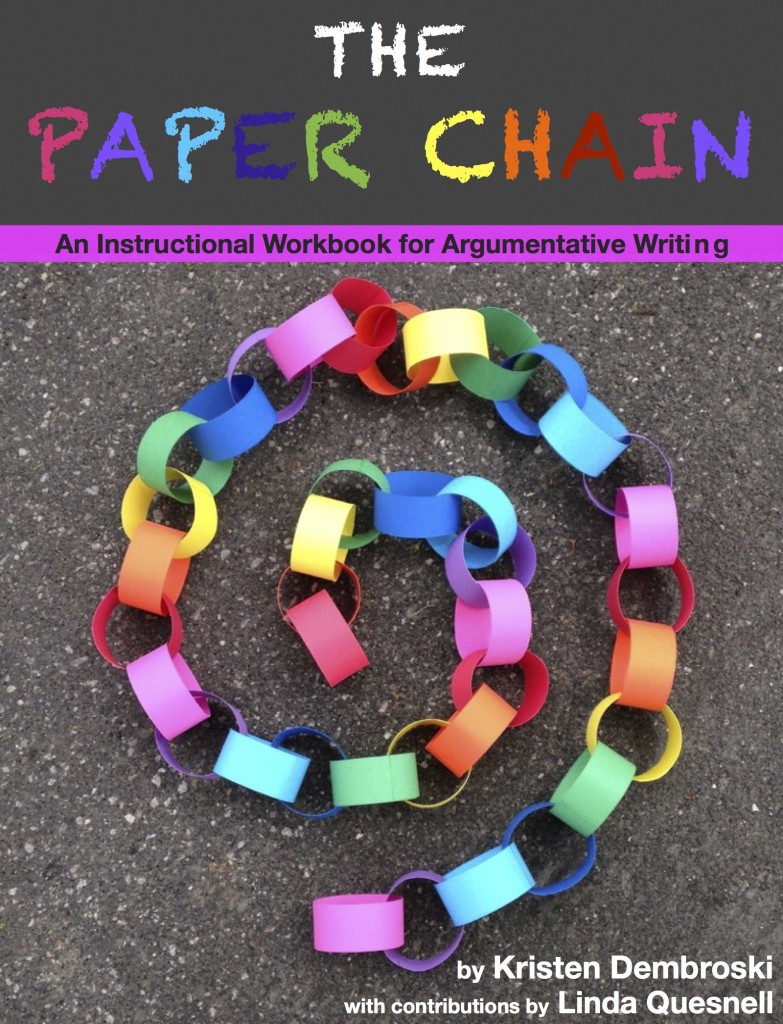 I have to say that I am very proud of myself for publishing my first book, The Paper Chain. It has been a cornerstone of my classroom teaching, and I have seen my students grow by leaps and bounds from using this text. Now that it is for sale as well, I enjoy knowing that it will positively impact so many other classrooms and students as well. It's a great feeling! It is available as a digital download and in paperback.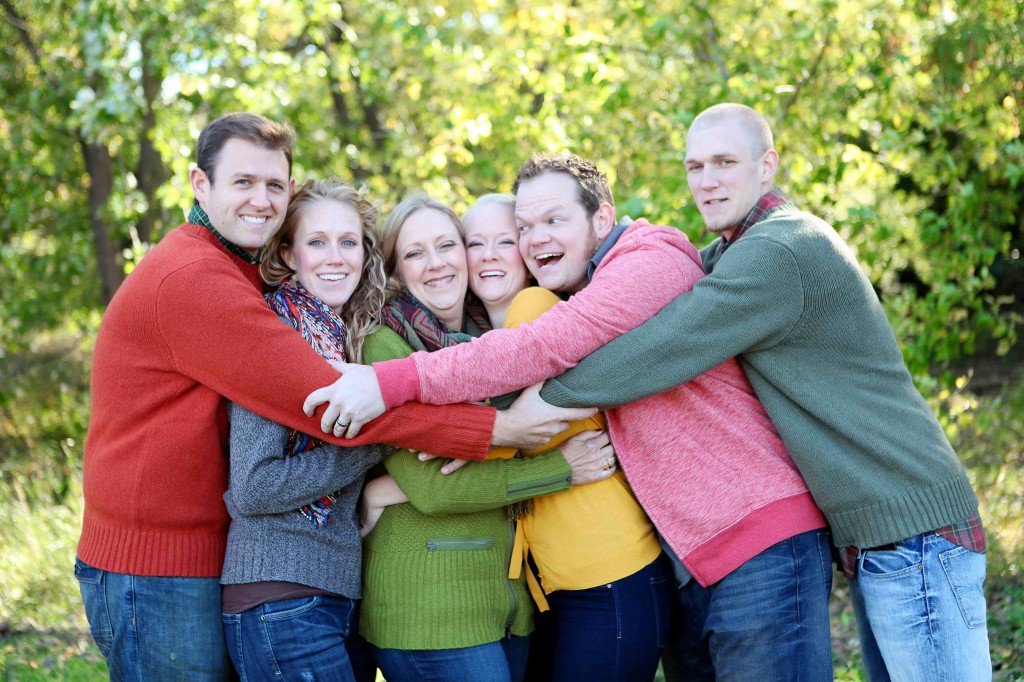 As a gift for my mother, my family got together for a family portrait. This picture is my favorite, and captures my family perfectly!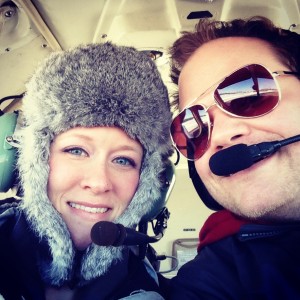 My favorite memory this year is when my husband took me up in his airplane for the first time. He recently became a pilot, and I am so proud of him. I tell my students about the hours and hours of studying, reading, and training it took for him to accomplish his goal. Many people are afraid to go up in his 2-seater propellor planes, but I couldn't feel more safe than when I am in his 'hands.' He is an extremely intelligent and conscientious person, and he is always in control. Though I get air sick, it was a lot of fun and oh so beautiful!
My goal for 2014 is to finish my dissertation. I have 3 chapters written, and 2 to go. I CAN DO IT!!!
I have been actively concentrating on finding Joy in life, and this has been the single best thing I could have ever done for myself. Joy begets joy, and it's that simple. I avoid expending energy focusing on the negative, and I look for the happiness, humor, and opportunities instead. I'm a very goal-driven person, so it's easy for me to set my sights on the outcome and forget about the journey along the way – finding joy helps keep me present in the moment. There is so much to love about life!
So, how was your 2013? I hope it was filled with lasting memories, joy, friends, and family. I wish you all the happiness in the world in 2014!
3,823 total views, 1 views today