Last week, I was honored to participate in my 4th Art of Writing Conference. It is a truly amazing experience where young authors (and artists) from across the state meet at the Milwaukee Art Museum for a day of exploration and writing.
We begin the day by breaking up into small groups (I get the 7th and 8th graders, sweet!) and tour the MAM. We are allotted an hour to wander and reflect on the art. I usually have a group of about 10 students, so I let each student take a turn being the 'leader,' the lucky duck who gets to choose the piece of art we discuss next. They love leading us all over the museum. Our goal is to discuss the artist's message while also looking for a way to connect personally to the piece. This is definitely my favorite part of the day. You would not believe what these young, promising students 'see' in the art. They have very profound and touching things to say. I never get tired of the museum tour because each group of students sees something different – even if it's the same piece I've viewed with hundreds of students before them, I always hear something new. It makes me very hopeful for the future.
Later in the afternoon (after our favorite mid-morning donut break and pizza lunch) my young authors gather for a silent hour of writing. There are also young artists present at the conference who attempt to capture the art and magic of the day through sketches. The authors generate a first draft of their writing piece, which is a 500 word personal narrative inspired by a piece of artwork we viewed in the morning. We sit at a table in the middle of the gallery – what a gift to be able to write surrounded by world treasures! After another short break, we engage in peer revision, editing, and writing a final copy. Then, voila, their work is published in a few short months! I am very grateful for this opportunity to be inspired by the art, authors, and artists. I only wish that all of my students could partake in this experience!
If you'd like to learn more about the conference, please visit the Art of Writing Facebook page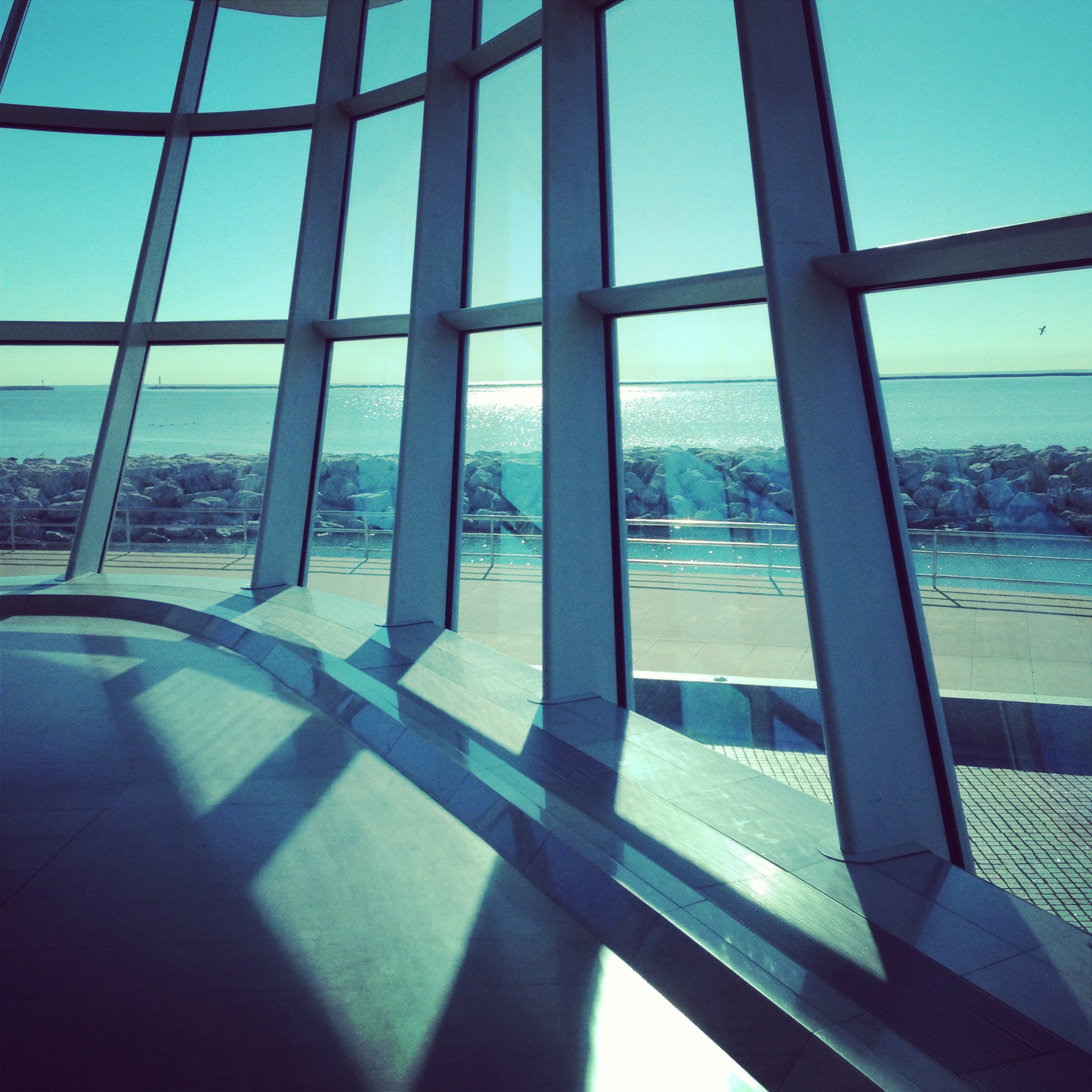 The Milwaukee Art Museum Calatrava – so gorgeous!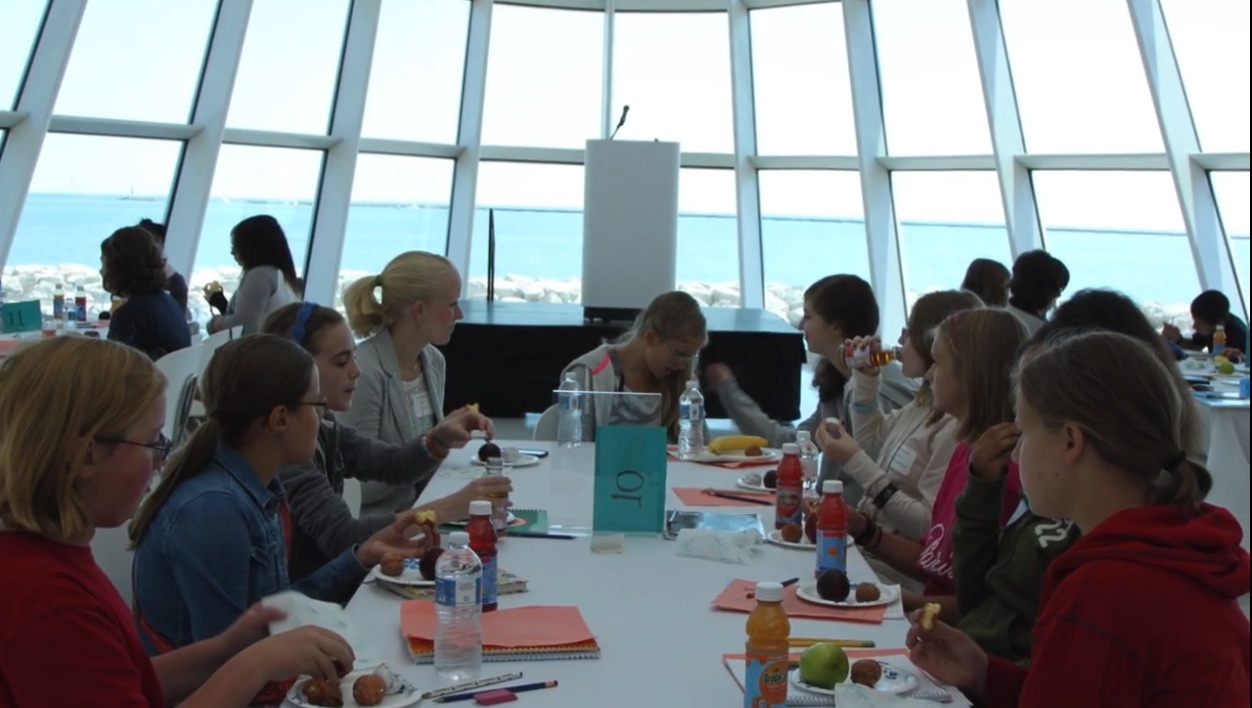 My young authors enjoying a nutrition break in the Calatrava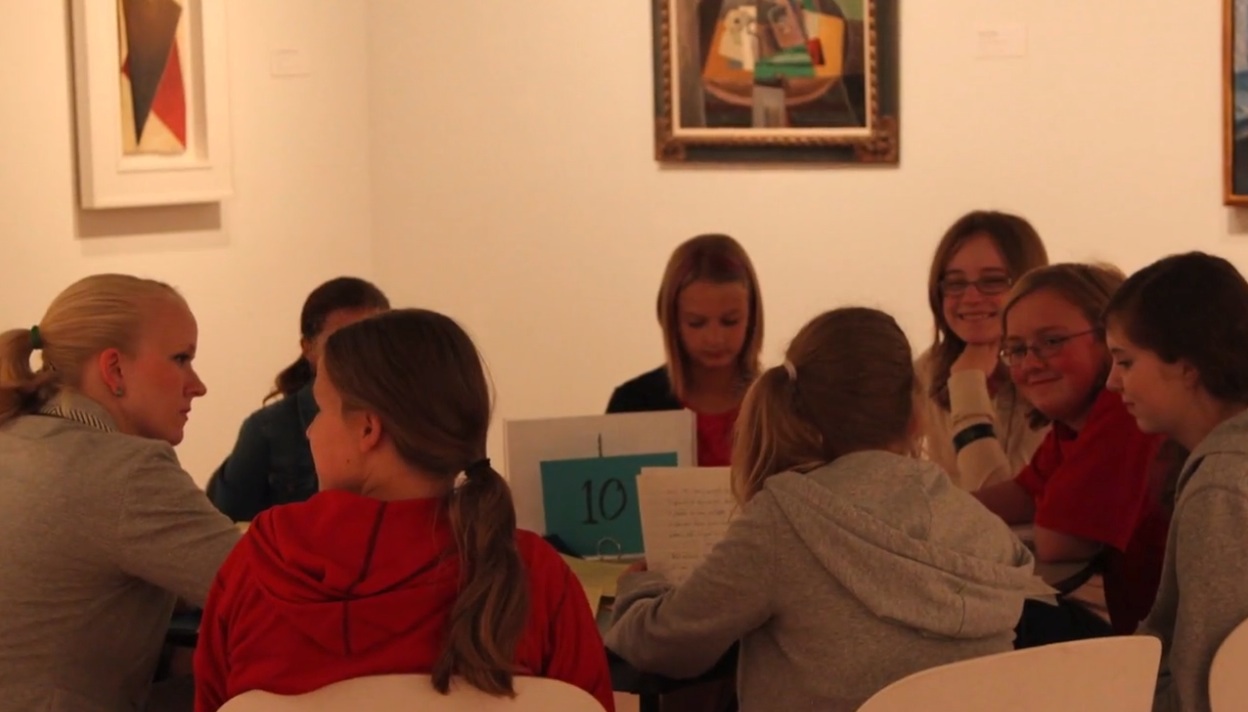 My young authors, writing their drafts in the museum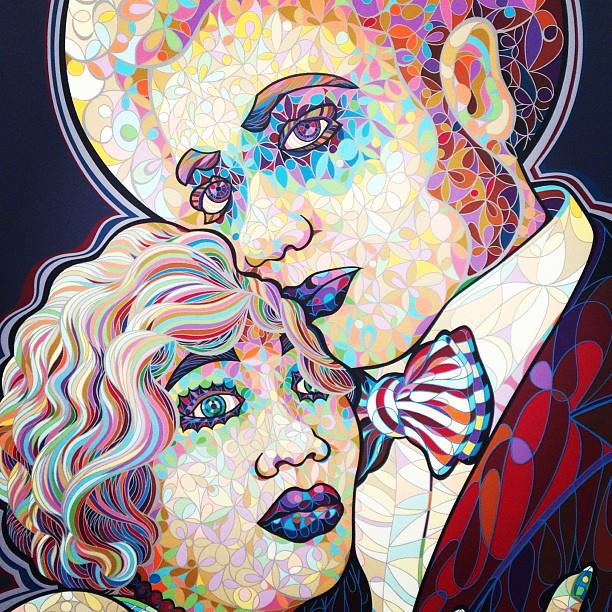 Mr. and Mrs. Pitch and Peach America – Reginald Baylor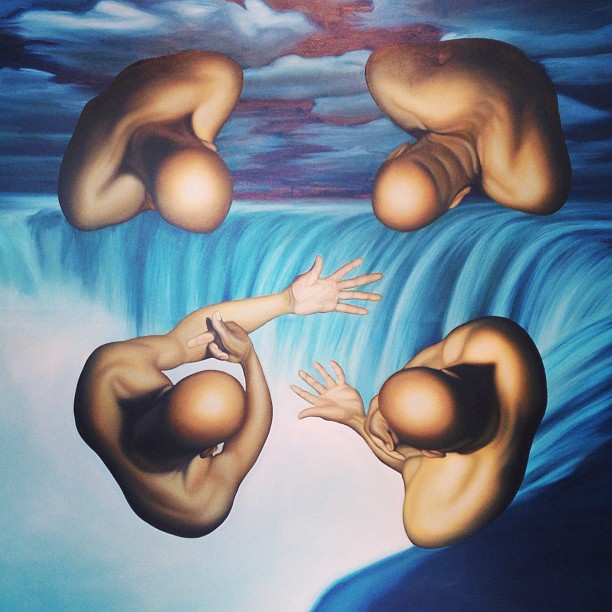 Niagara by George Williams Jr