It's been 2 months, and that's a great time to check in on the ole' New Years Resolutions. How are yours going? By March, many people I talk to can't even remember the resolutions they made. That is why I am so glad I wrote mine down! Either this will help me to stay accountable and on track, or make for certain embarrassment when there is tangible proof that I failed!
This weekend, I was able to check 2 things off my list (You can view my full list here):
11. Use our wedding china
14. Cook an entire dinner for my family
These were important goals for me because a) We've had our wedding china for 4.5 years and they still have stickers on them! b) I have never cooked a complete meal from start to finish. Might as well practice on my family, right? And since I've been doing so much cooking lately to educate myself, I figured this would be a true test of my skills.
Well I am happy to report that it went perfectly. It was a LOT of planning and preparing ahead of time, but I learned a lot, too. For starters, I washed all of the china, crystal, silver, (and yep, removed the stickers!) and practiced setting the table: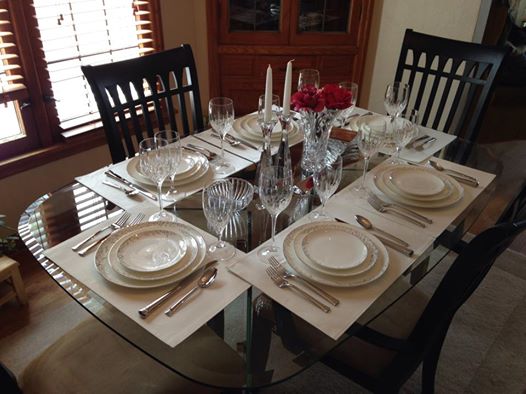 Doesn't my house look like Downton Abbey? It made me happy 🙂
Then I had to clean my entire house from top to bottom. And I mean I cleaned thoroughly – up to Mom's standards!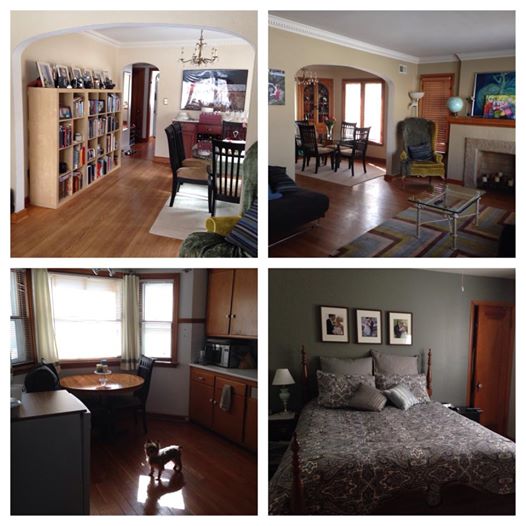 I remember at one point, my husband says, "This is so much work to entertain people! Next time, let's just go to their house" Haha!
I also did all of the grocery shopping and food prep. The meal I planned to make couldn't be cooked ahead of time, but I did wash, cut, measure, and set out all of the ingredients.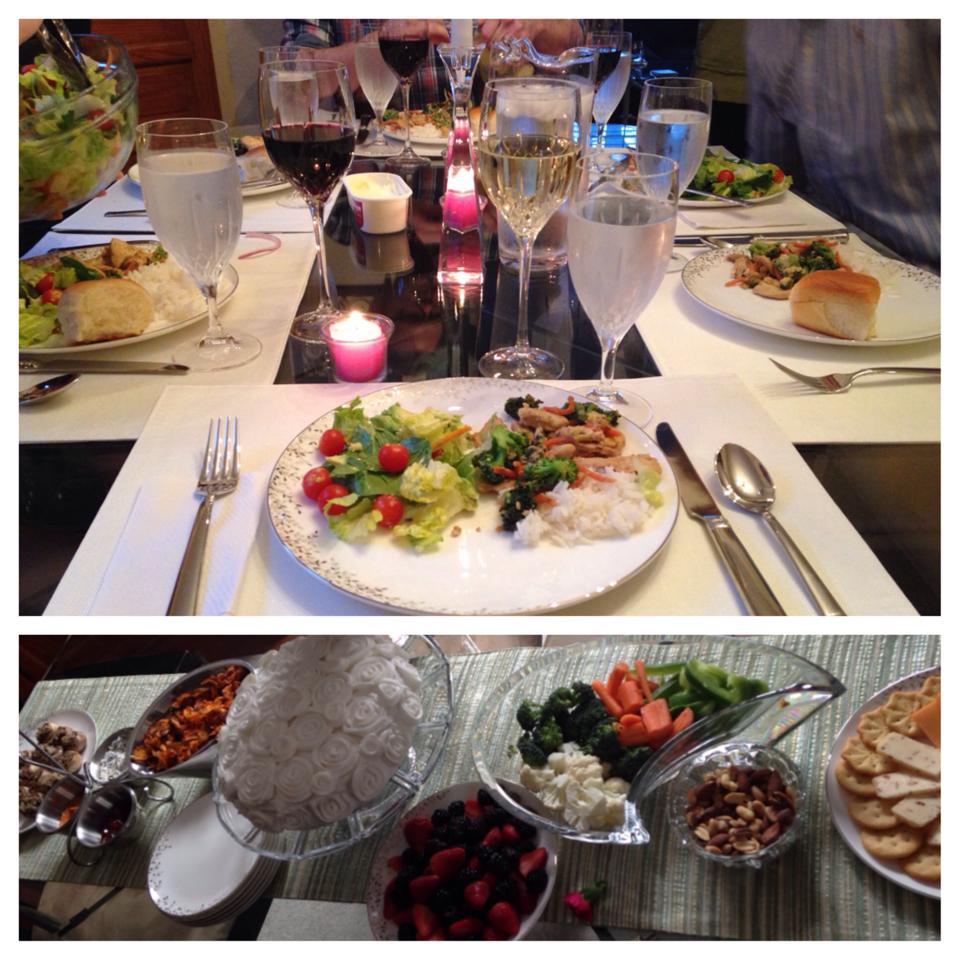 The menu:
Appetizers:
* Cheese plate – bacon cheddar and sharp cheddar cheese with crackers
* Fruit plate – strawberries and blackberries
* Veggies – green peppers, broccoli, cauliflower, and carrots
* Stuffed mushrooms – recipe here, but I substituted sausage in for crab
* Baked Sweet Potato Chips – sliced with a mandolin, then shake in a bag with olive oil and sea salt. Bake at 400 degrees for 20 minutes, then leave them in the oven while it cools so they crisp up.
* Dipping sauces – chipotle dip, balsamic ketchup, and spinach dip
* Mixed nuts
Dinner:
* Veggie Salad – spinach, avocado, red onion, tomato
* Thai Pad See Ew – chicken, broccoli, carrot, egg, and coconut aminos
* Rice & Bread to pass
Dessert:
* 2-layer Chocolate cake with raspberry filling and vanilla buttercream frosting
* Lingonberries
* Ice cream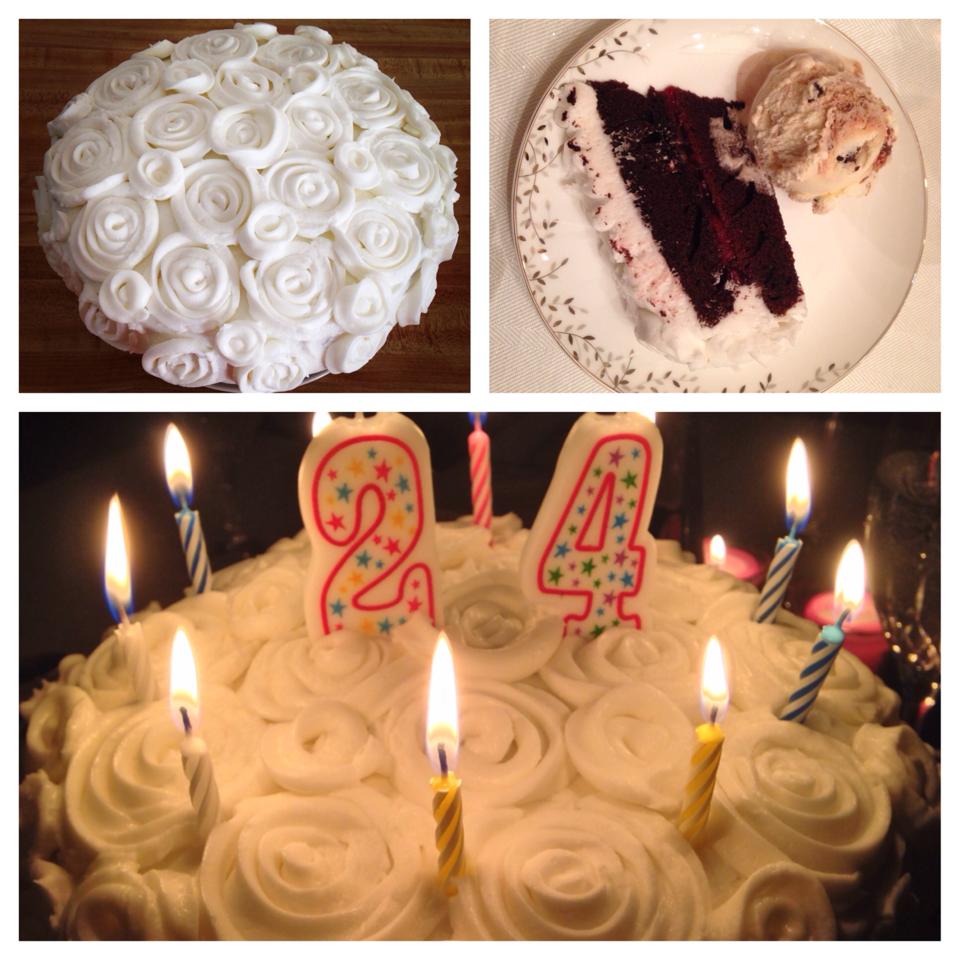 March is definitely a big birthday month in our family, so we celebrated my brother's 24th birthday, my birthday, and my late grandmother's birthday. It is also birthday month for my brother-in-law and mother-in-law!
We had a very good time, and I would be happy to do it again. I love my family, and I'll make any excuse to hang out with them!