Whether you celebrate Christmas or not, I hope you all had a most wonderful day yesterday. I had a great time celebrating Christmas 3 times! We began the morning at my husband's mother's house, the afternoon with my immediate family at my sister's house, and the evening with my extended family at my aunt's house. Festivities from morning 'til night – that's how I roll!
As cliche as it is, I find that the joy of Christmas comes from giving, not receiving. For weeks or even months, I look forward to watching someone open a gift I carefully selected or handmade. It brings me such joy! Here are some of the gifts I made this year that I couldn't wait to give: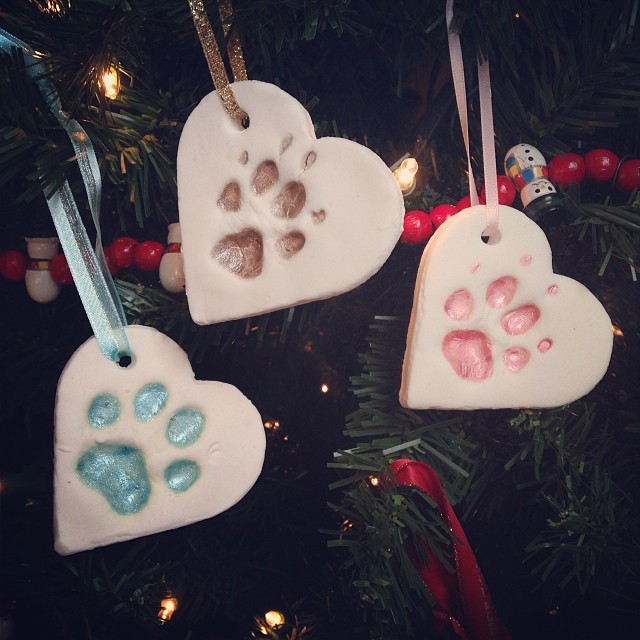 Paw print ornaments for my mother and sister of our 3 dogs: Tyger, Ruffy, & Rocket. If you want to make your own, these are the wonderful ornament directions I followed (I added nail polish for flair).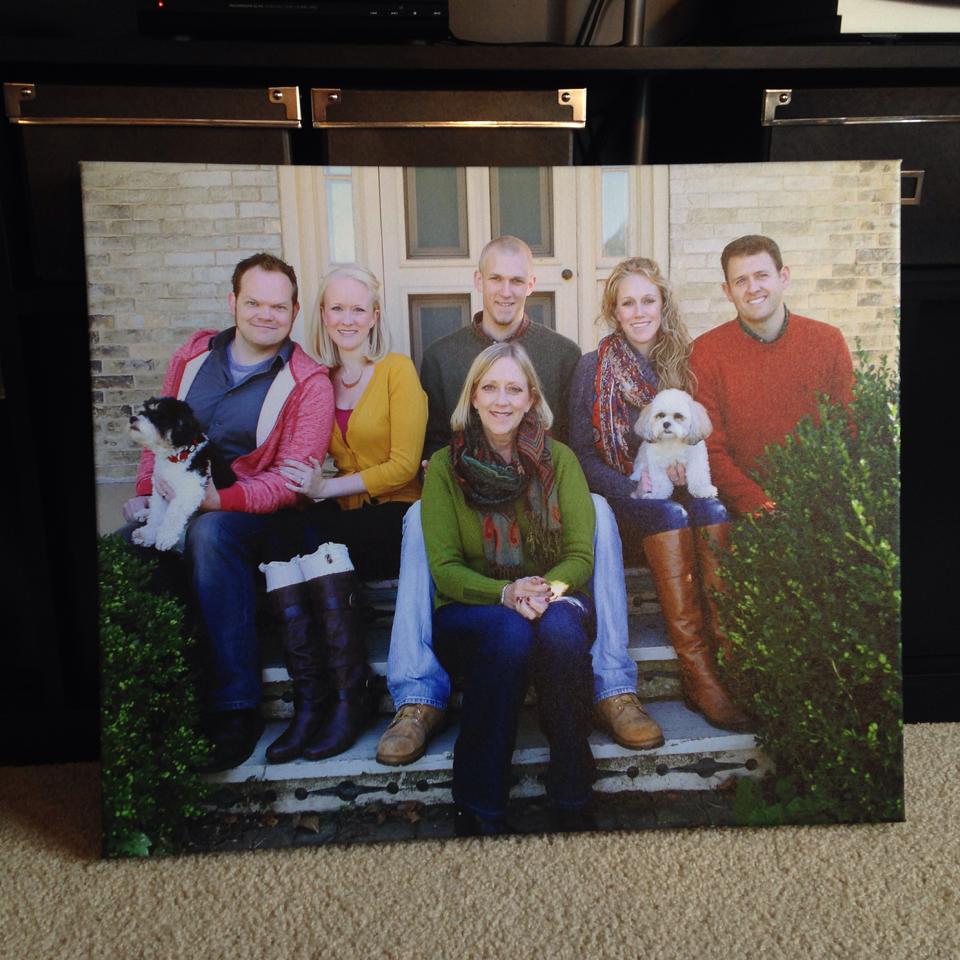 My sister and I ordered a canvas print for my mother of a family photo session we had done this fall. She plans to hang it over her fireplace. She was SO excited! We ordered from CanvasonDemand.com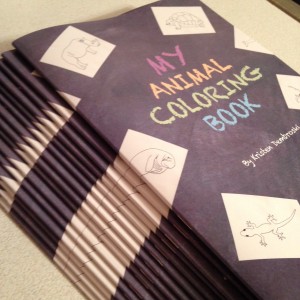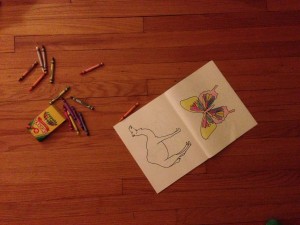 I made coloring books for all of my nieces and nephews for Christmas. They were a hit! (P.S. If you want to purchase a copy for yourself, you can click here).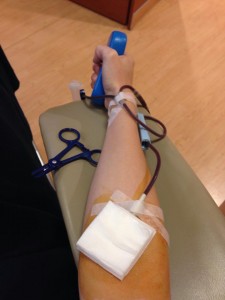 I really wanted to give back this year, and I thought I had picked the perfect way to do so. I am O negative, which is the universal blood donor. I went in to the Wisconsin Blood Center the day before Christmas and donated a pint of blood. The problem was that when I went to leave, I blacked out. I came to with a team hovering over me, covering me in icepacks, palpating my feet and legs, and holding a fan on my face. What?! Woops.
Of course I wouldn't be me if I didn't have some wonderful food to cook/bake for the holidays. I made a plate of Paleo Christmas Cookies, Mashed Cauliflower, and Coconut Almond Green Beans. The cookies are Cutouts (my personal favorite), Chocolate Peppermint Macaroons dipped in Godiva Dark Chocolate, Cardamom Thumbprint Cookies, and Energy Bites (my second favorite). I had 2 helpings of the Mashed Cauliflower because I thought it tasted aMAzing! I didn't tell my family it was cauliflower instead of mashed potatoes, and most of them couldn't even tell!!!
Today, we are enjoying the leftovers and relaxing. The dogs are pooped!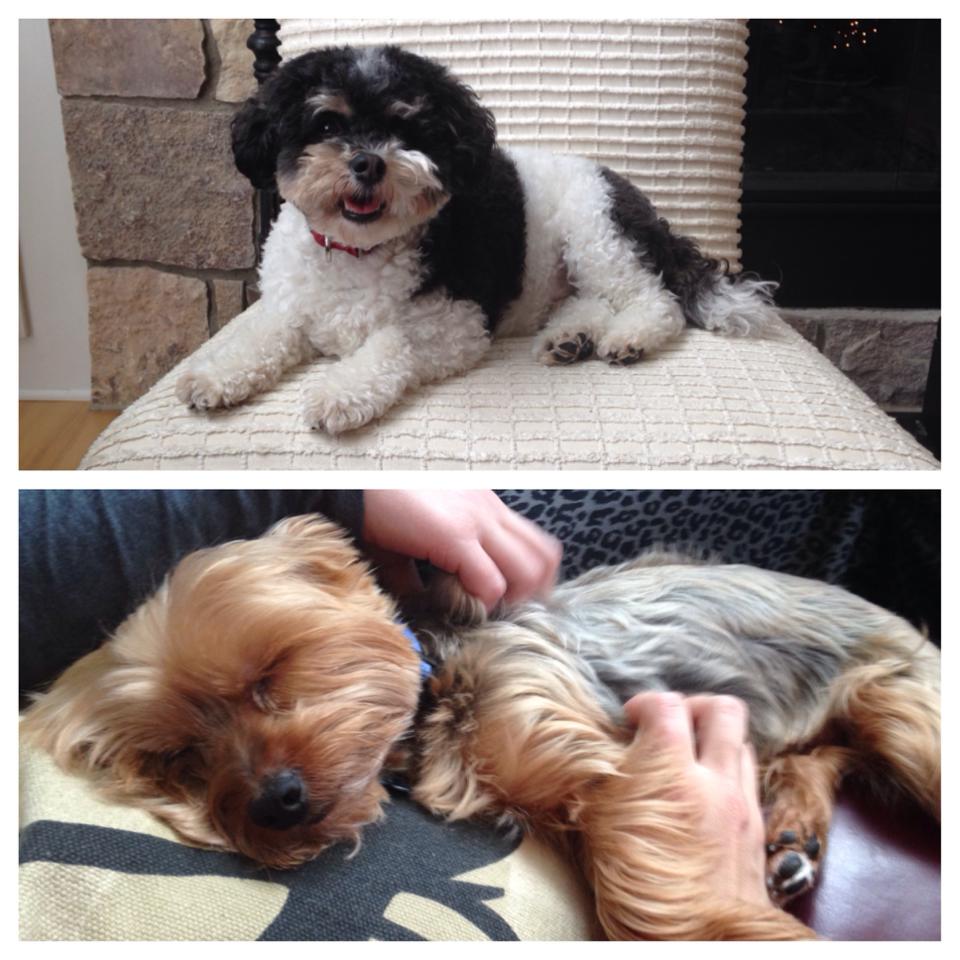 Have a wonderful day!