I'm so embarrassed that it has taken me so long to put up this post! I have been very excited to share with you all of this year's homemade Christmas presents. I start working on them right away in January/February because it means so much to me to be able to give from the heart. It's a trait I'm sure I inherited from my grandmother, who loved to make things to give to others. As each of her 5 children went off to college, she knitted us a special afghan that I treasure (and can't even bring myself to take out of the drawer!).
This past year, I began working on my sister's Christmas present just a few days after last year's Christmas. It took a looooong time, but it is totally worth it to have a family treasure that can be passed down and enjoyed for many years. I made this advent calendar by combining ideas from  several different blogs (like here and here) as well as etsy (like this). Jenn just LOVED it! I made one for myself at the same time 🙂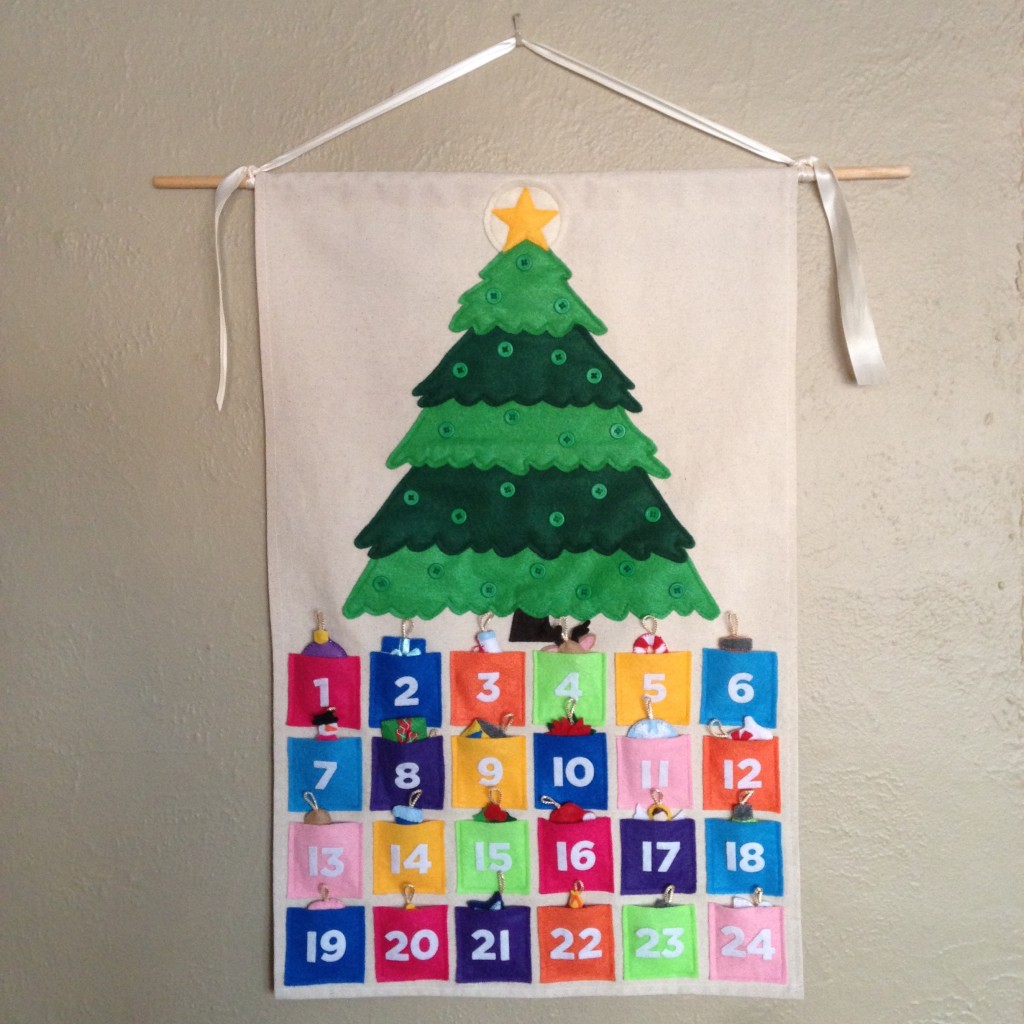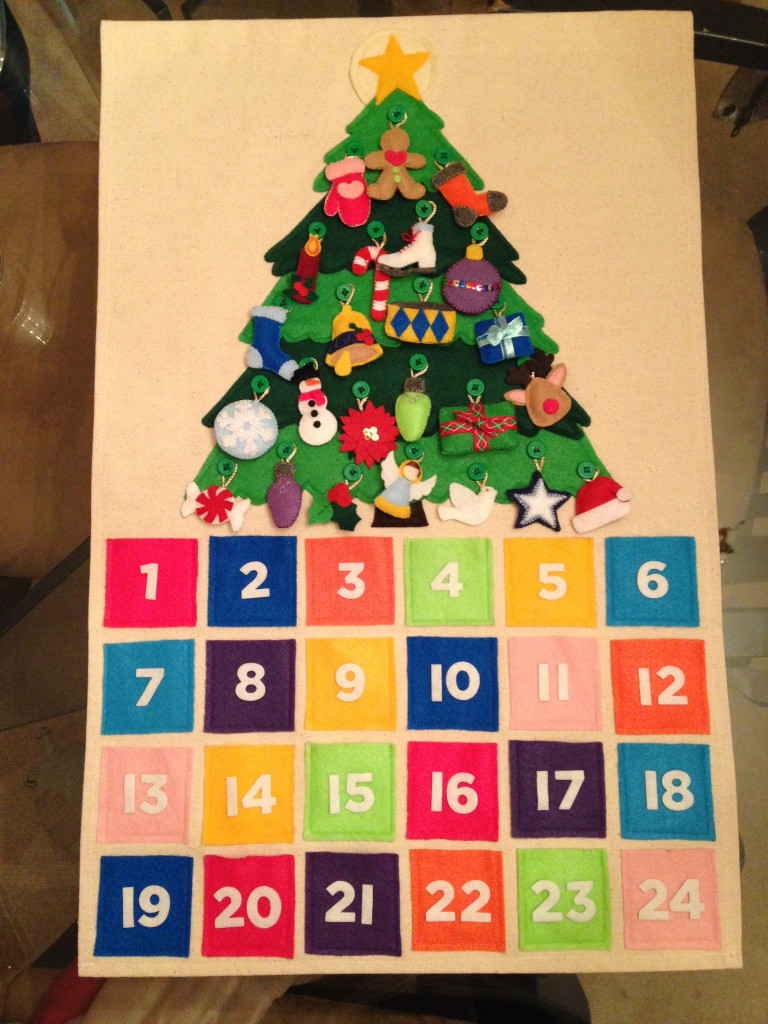 Another project I finished over the summer was a book of my grandmother's recipes. When she passed away, I asked for her recipe box and books. I spent countless hours pouring over the recipes, cherry-picking her favorites, separating them into categories, and typing them up. I spent the rest of the summer cooking many of the favorites to have pictures to include in the book. I also wrote a forward that attempts to capture what made her, and her cooking, so special. The final product was printed for brothers and sisters, each of her children, and grandchildren. I wrapped each book with love and hand delivered them on Christmas, and there were many, many tears.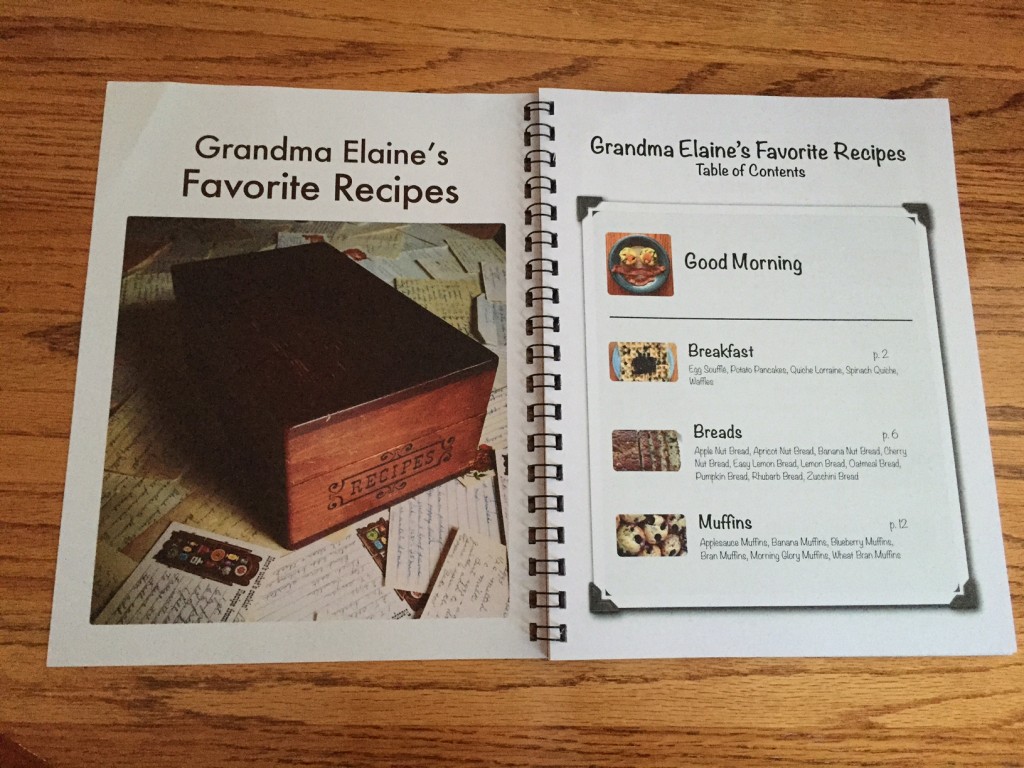 It wouldn't be Christmas if it weren't for our lovingly handmade treats, as well. My mother, sister, and I spent an afternoon making Krumkake. The plate of cookies below were made by yours truly, including chocolate-dipped shortbread, chocolate cakeballs, and peanut-butter cup cookies (are you sensing that I LOVE chocolate?). The final result is the gorgeous display of our family's cookie haul. YUM!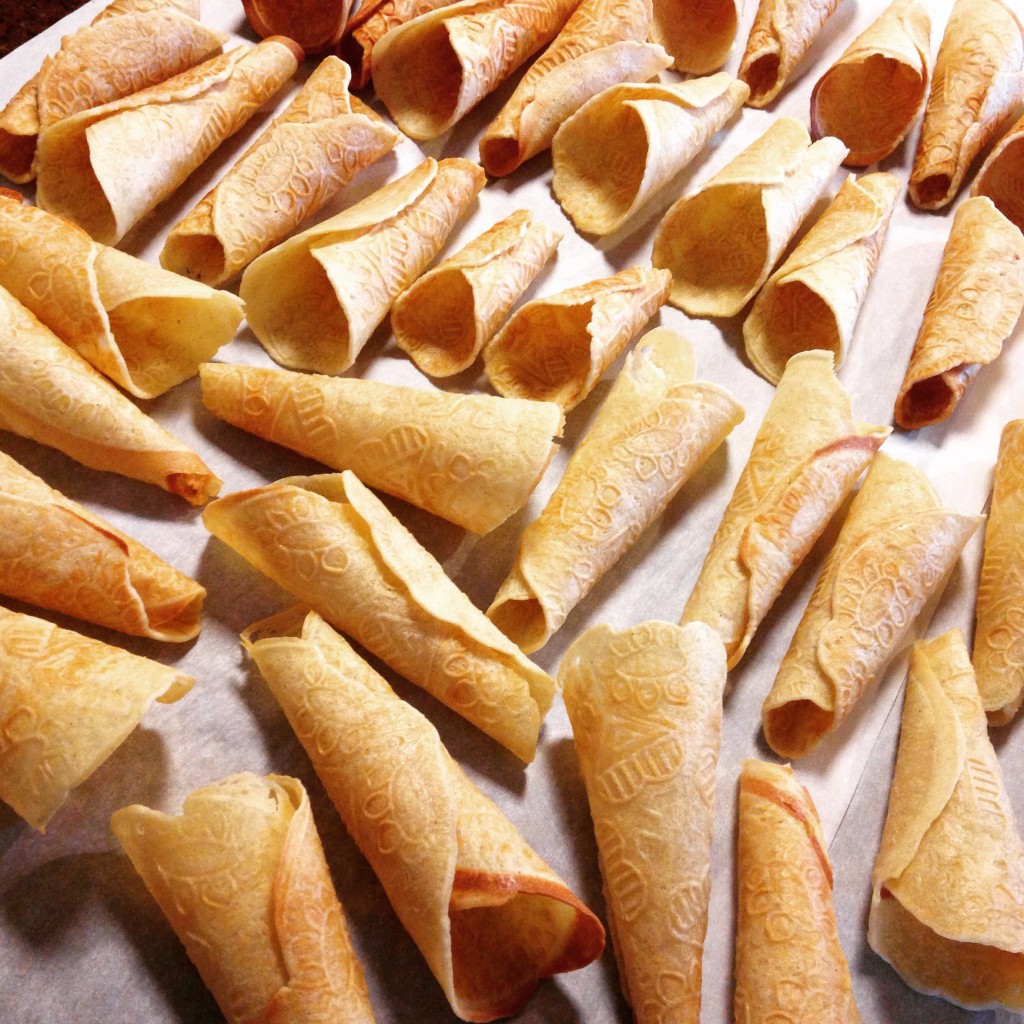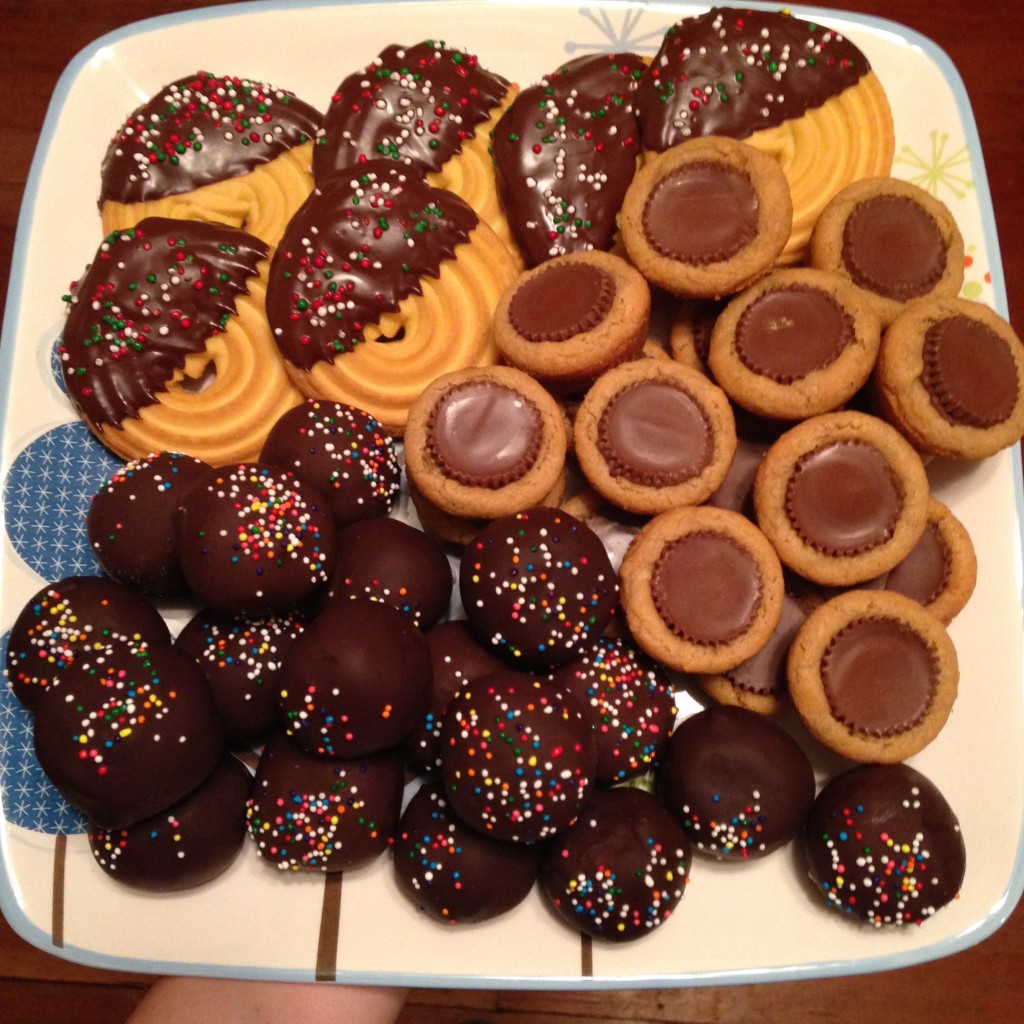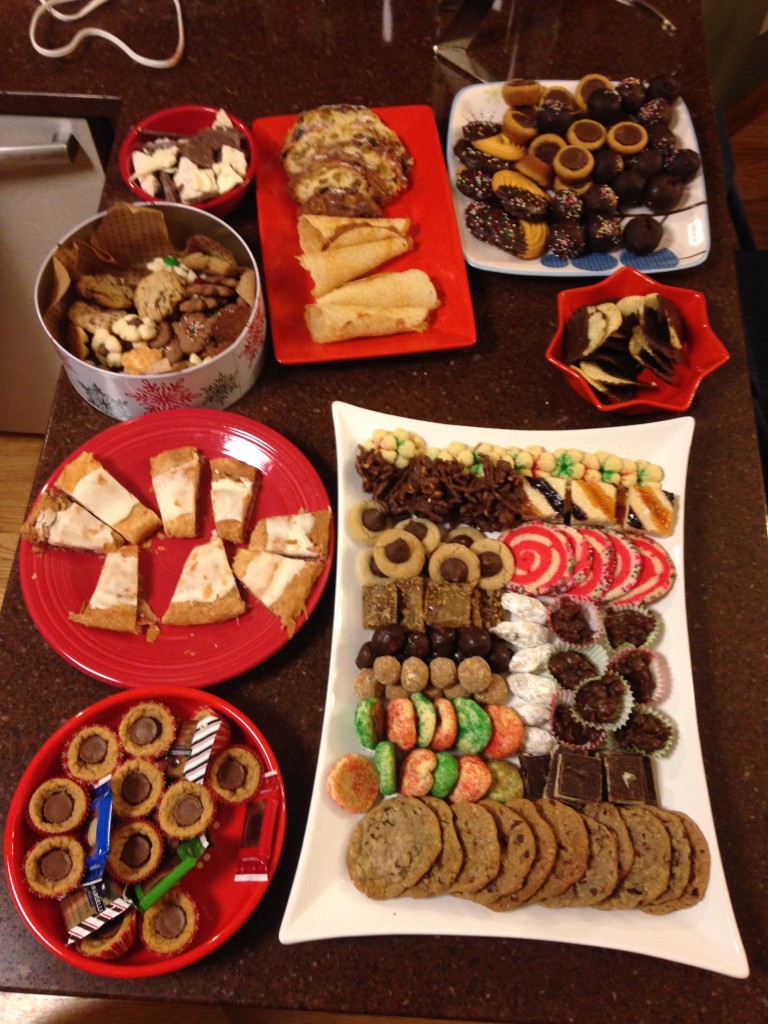 Last, but not least, I got a wonderful handmade surprise from my aunt on Christmas. She had found the pattern for my grandmother's famous House Slippers. When you visited Grandma's house, she always wanted to make sure you were warm enough. She insisted that you put on a pair of hand-knitted house slippers. I used to fight her on this and think they were big, clunky, and hideous. Then, over time, I grew to love them. I'd remind her if she forgot to have me put them on. When she passed away and we cleaned out her home, we all imagined we'd find a pair hidden in every nook and cranny of the house. Unfortunately, for unexplained reasons, we couldn't find a single pair in the house. Had they walked off on their own? Well my aunt surprised us (all grand- and great-grand children) all by knitting us a personalized pair for Christmas – over 9 pair in total. More tears, for certain.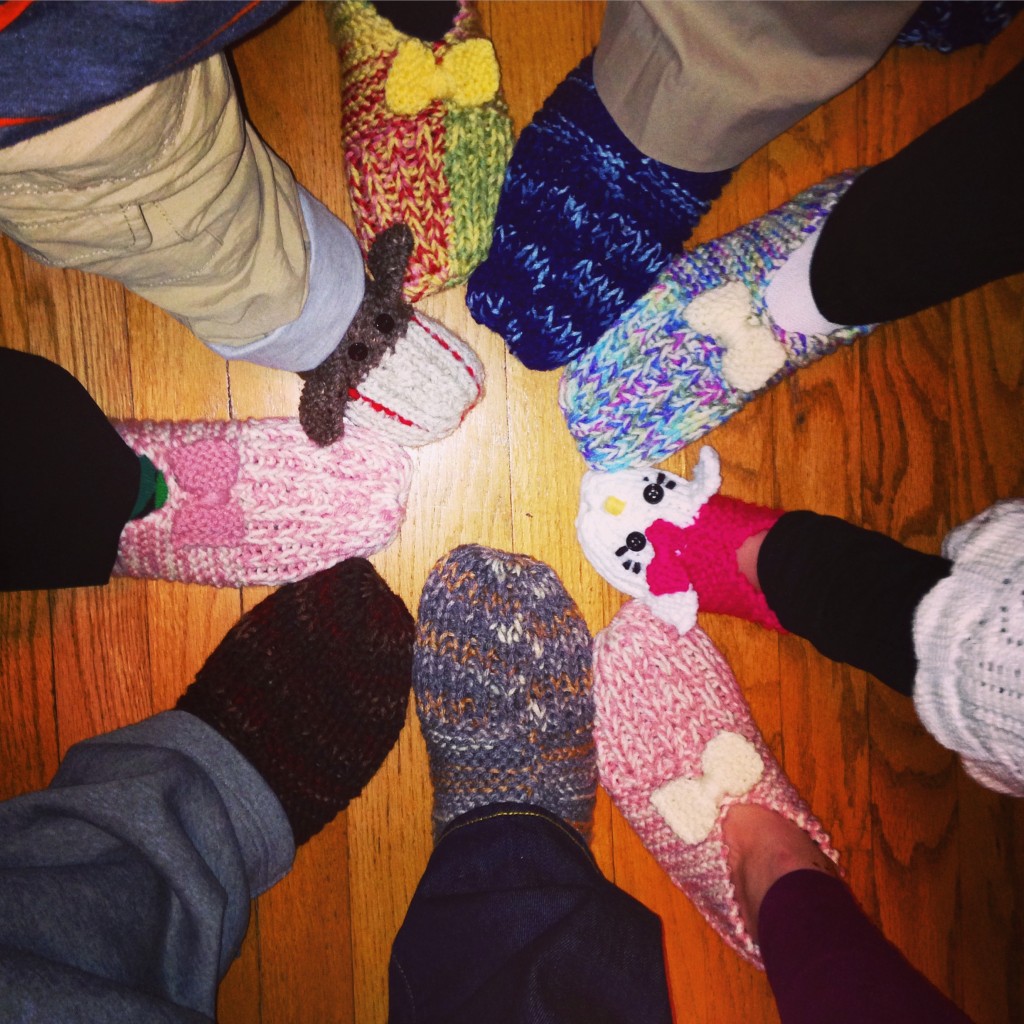 I'm already hard at work on Christmas presents for next year. No, I will not give away my secrets and tell you what I'm up to! I guess you'll just have to wait….