You guys… Thanksgiving is only 6 days away! Less than a week! The excitement!!! With Week 12 behind us, I feel like the next month or so is just going to fly by! Before you know it, it will be time for the holiday break. Even though the days are growing cold and short, I still enjoy keeping up my High Five for Friday tradition to focus on the important highlights.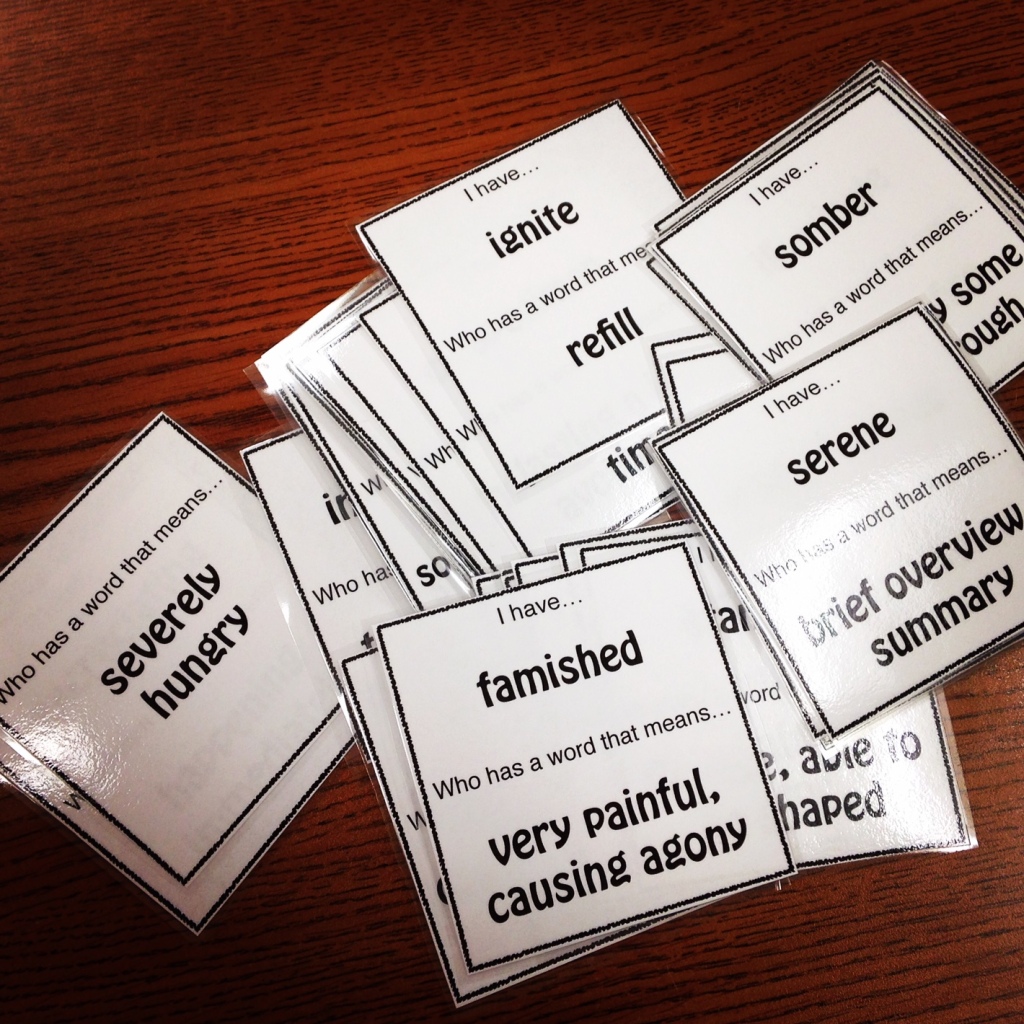 1. Vocabulary Loop Game – I was inspired by some elementary vocabulary loop activities I found on TpT and Pinterest, so I began searching for an 8th grade version. When I didn't find one, I made my own! I have 35 laminated cards with vocabulary words we will encounter this year. Each student gets one card (some may get two depending on class size). As the first student reads out the definition on his/her card, the class listens to see if they have the matching vocabulary word. Then, the winner readers his/her definition, and so forth. The last card loops back to the first card. Sorry if that sounds confusing! The goal is to play this frequently and to beat our class record each time. I plan to add clear instructions and make this available on TpT soon (UPDATE: It is now posted here). We played it this week, and the students said it was both fun AND helpful!
2. 28th Amendment – This past week, I had my Social Studies class split into small groups and research/propose a potential 28th Amendment to our Constitution. Their class presentations included 3 pieces of evidence and an explanation of how the proposed amendment connects to the principles of our constitution. After a rigorous day of debating and voting, the class reached consensus on our new 28th Amendment: Legalize Gay Marriage. I was very proud of my wise, hard-working, respectful class!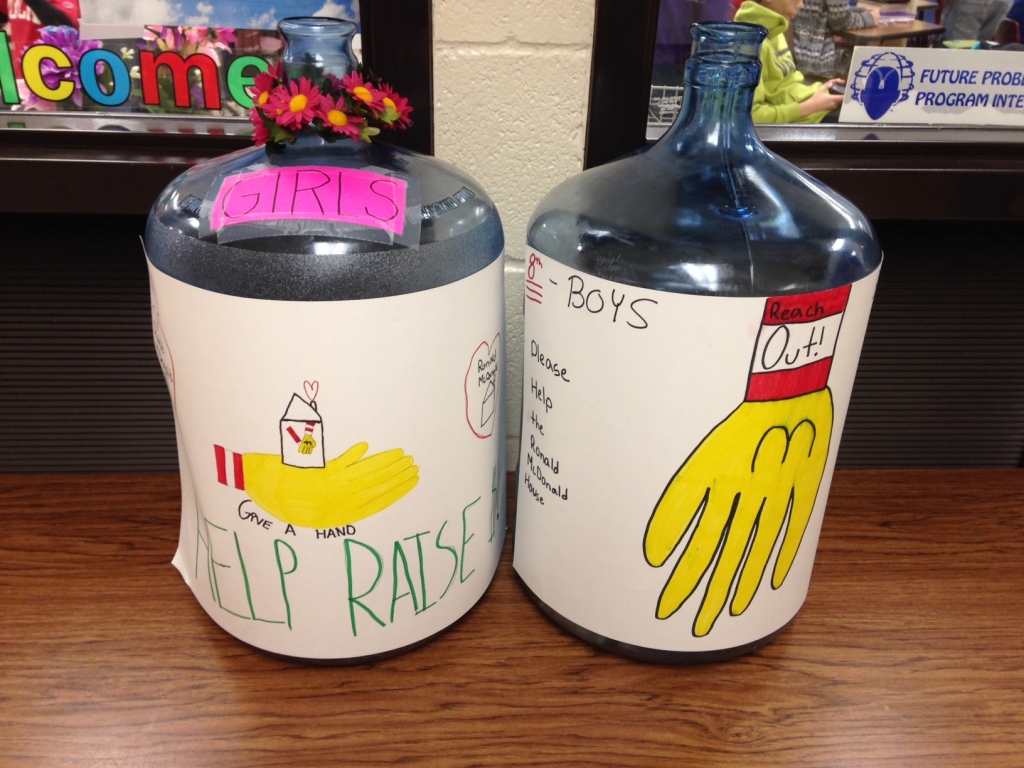 3. Holiday Change Drive Update – We are continuing our school wide change drive to provide a holiday donation and gifts to the local Ronald McDonald house. The jugs are right outside my classroom, and I get to see students walking by all day long dropping their change in. It is so heartwarming to see! In case you are wondering, the girls are totally winning right now 😉
4. Book vs. Movie –  This past week, we read "Battleground" by Stephen King, then watched the movie version (from Nightmares and Dreamscapes on TNT, which I purchased on Amazon). I had my students make a T-chart of all the differences they noted. Afterward, we discussed this handout that I made regarding reasons a director would make changes from the original text version (CCSS RL8.7 – click for this free download.). The students told me they had always wondered why there were differences, and they enjoyed trying to figure out the logical reasoning behind them (besides just assuming the director just 'felt like it').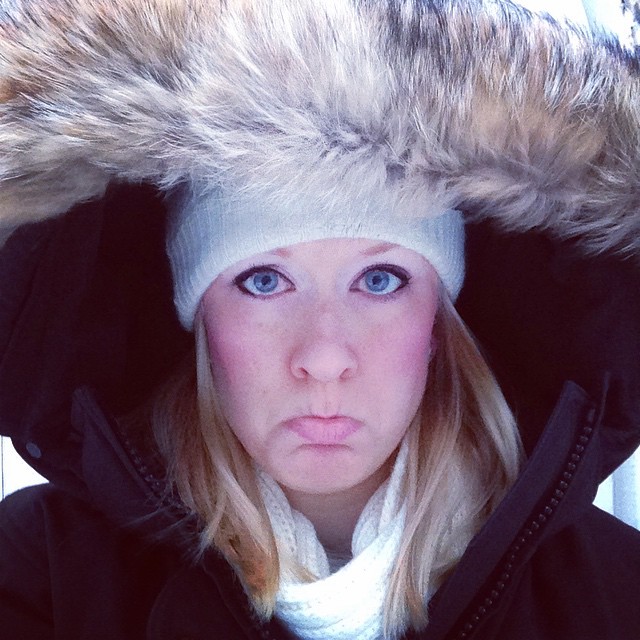 5. First Snowfall – Most of the United States is under a cold snap and has received some snowfall this week. Wisconsin, of course, did not escape this fate. We have only an inch or so, but it is freeeeeezing (literally! it's less than 10 degrees)! I just hate being cold. Dear Elsa, I do NOT want to build a snowman! I've even had to break out sweaters for the dogs. To highlight a silver lining, I will say that I do enjoy my winter fashion, from sweaters and boots to scarves and hats. I am also looking forward to a bit of a thaw coming up, as I was told we might return to the 40s soon.
How was your week?