I hope you have had a wonderful Halloween 2013. It's really one of the best holidays, isn't it? I'm all about holidays that focus on fun and not gifts. And a chance to dress up? I'M IN!!
Here is my costume for school: Party Cloudy with a Chance of Rain
And here I am taking my niece (Minnie Mouse) and nephew (Ninja – so sneaky, you can barely see him!) Trick-or-Treating. I am dressed as a Fairy Princess, of course!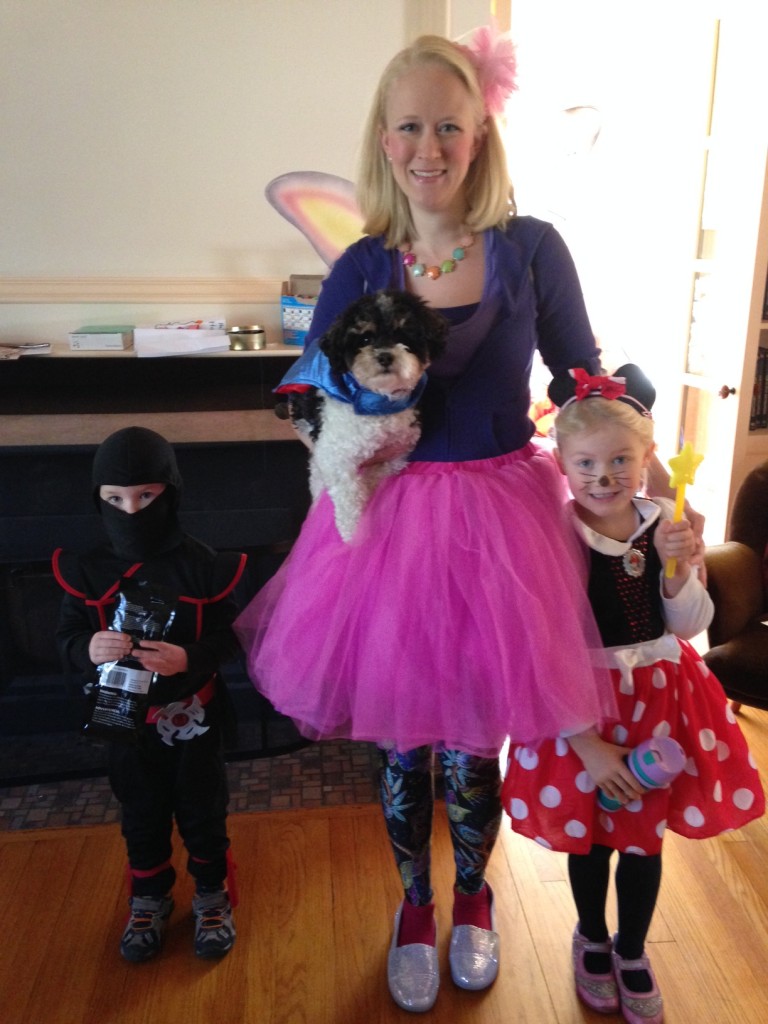 And finally, my dog Rocket is even dressed to impress – he is SUPER DOG! He got so much attention Trick-or-Treating. Everyone laughed, awww'd, and even asked to take a picture 🙂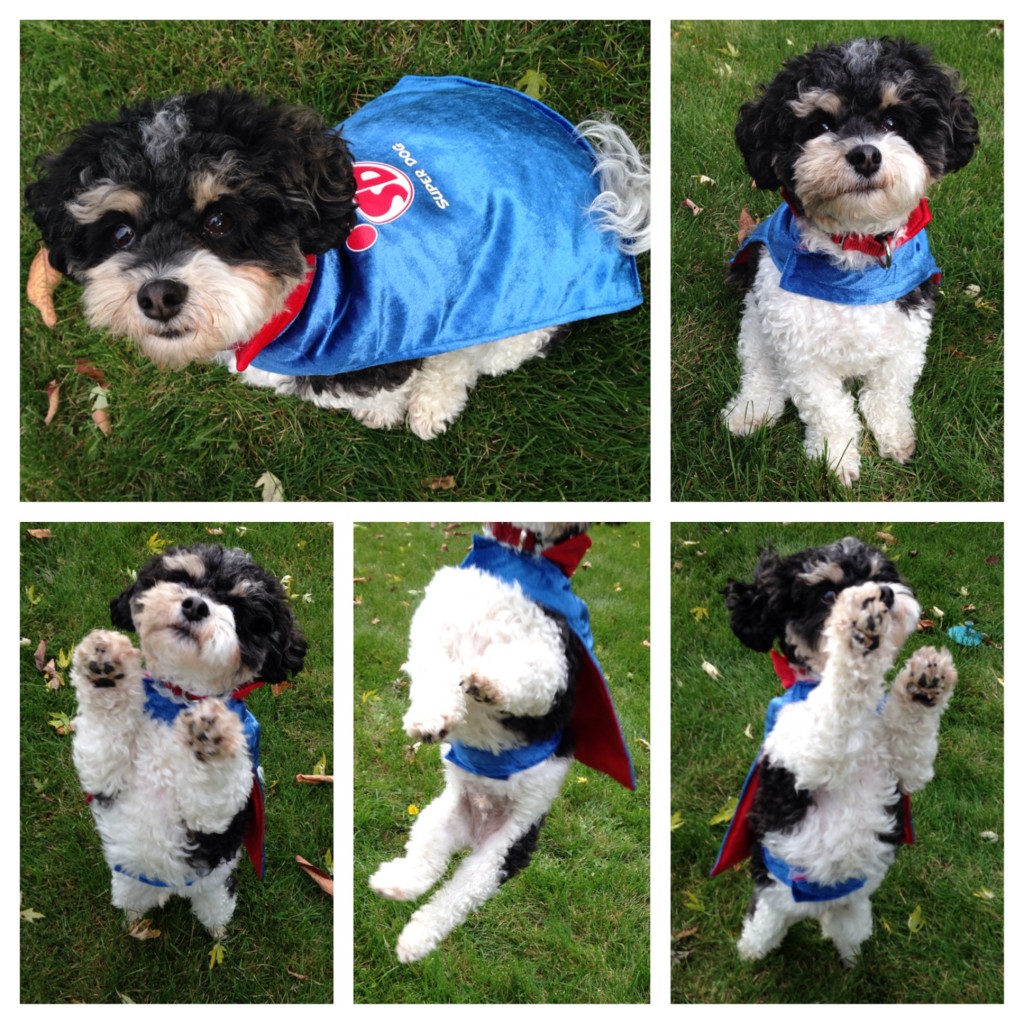 How was your Halloween?
2,720 total views