Another food prep activity that I am doing before Back-To-School is dehydrating fruit. This makes a great, hassle-free snack at a reasonable price, and without any chemicals or preservatives (NO sulfates!!!)! You can also preserve some of your favorite seasonal items that are about to disappear for a while (sniff, sniff… goodbye cherries!!!)
I've got to warn you – once you start, you will become obsessed! I have since moved on to vegetables… dun, dun, duuuun! I guess once I get my electric bill, it may curb my enthusiasm a bit…
In the pictures below, you can see my first batch.
1/2 peach
1 Gala apple
2 kiwis
1/2 large carton of strawberries
1 banana
1/3 of a pineapple (not pictured) <— my FAVORITE!!
BEFORE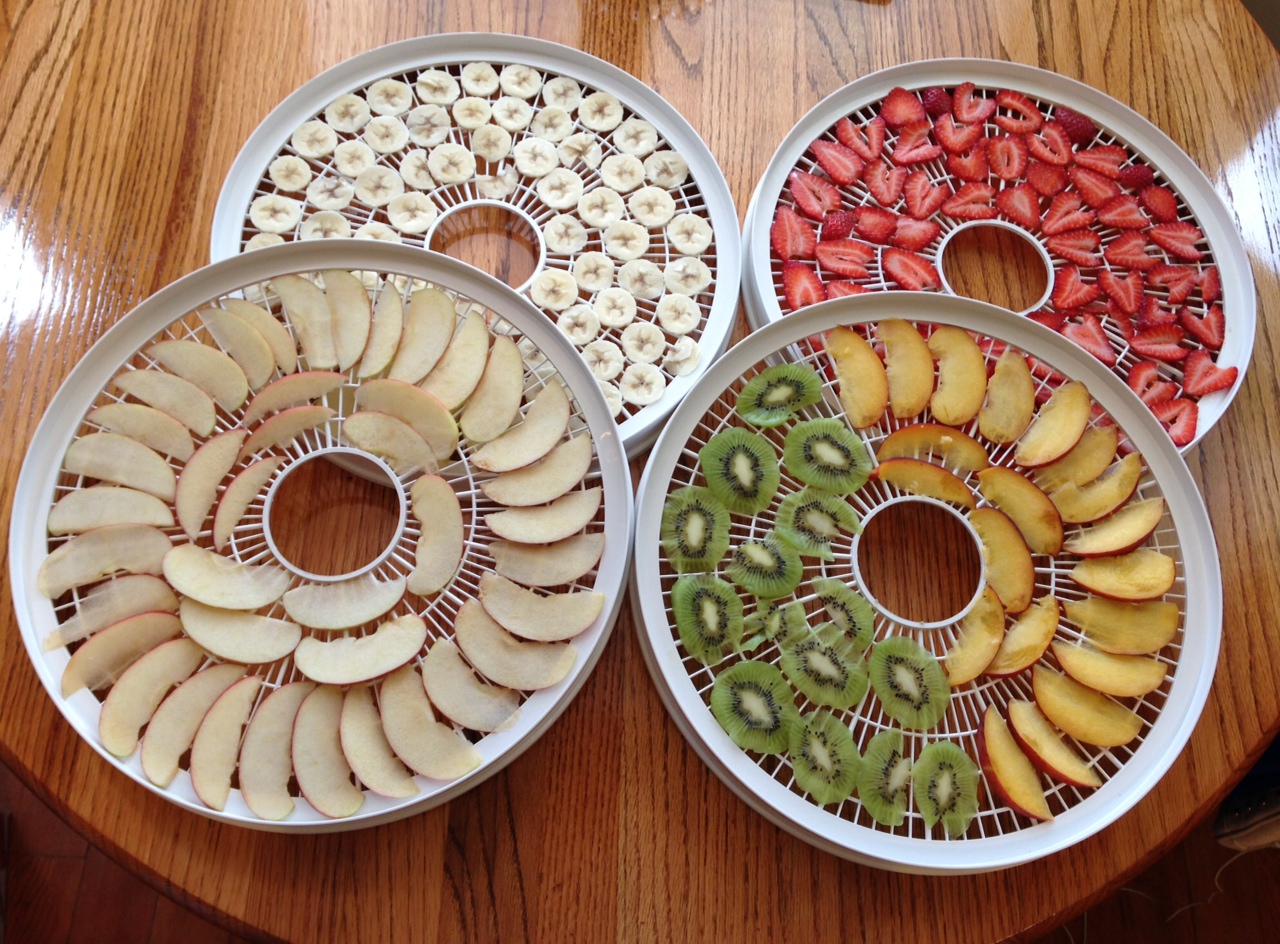 AFTER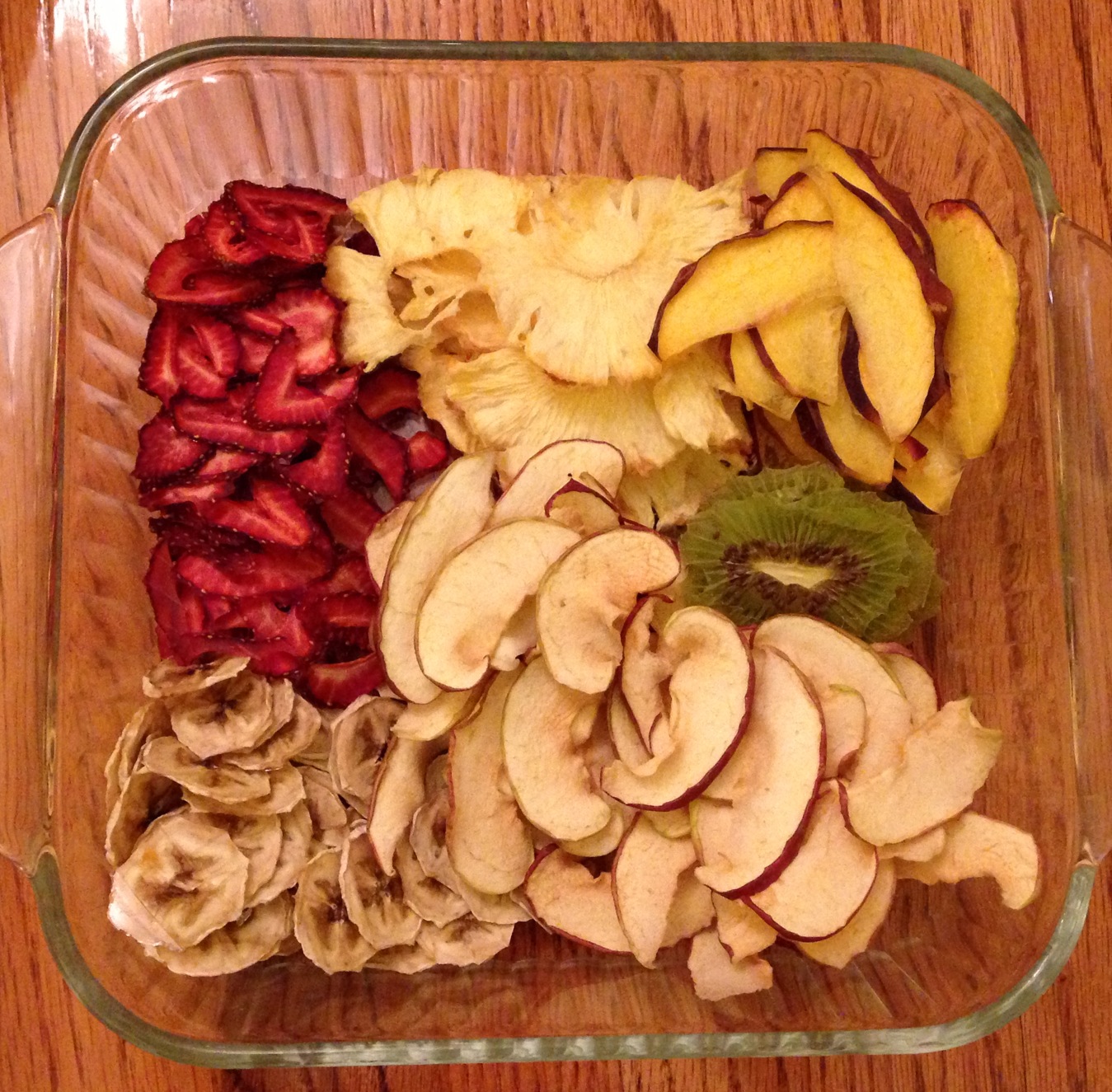 So as you can tell, it's not as much fruit as it looks like. I dehydrated the fruit for about 6-7 hours. I probably could have gone longer on the pineapple. I did not do any pre-treatment of the fruit, but I have heard that a dash of cinnamon on the apples is delicious, as well as a lemon/lime spritz over everything for added zest.
Of course I make sure to cut the fruits as thinly as possible. I really like the crisp edges 🙂 For Christmas, I'd love to get a slicer to make the job go faster. I think this mandoline by Pampered Chef would be great, and this slicer by Paderno World Cuisine has nice reviews on Amazon.
Some other fruits/veggies I would like to try:
plums
blueberries
raspberries
tomatoes
Right now, we are dehydrating fools as we prepare for my husband's 9-day camping trip to the Boundary Waters. I am dehydrating a bunch of jalapeños, which will then be crushed into powder and used as a spice in various meals. We've also done a pound of carrots, and 4 red peppers. The house is really getting warm, but it smells delicious!
Do you have any recommendations or tips for food dehydrating? 
16,587 total views, 1 views today