Pancakes are a weekend thing, right? There's honestly no better way to spend an early Saturday or Sunday morning than sitting at the kitchen table with my husband (and the dog sitting ON my feet – he has attachment issues), reading the news, eating pancakes, and planning the rest of the day. How often do I get to do this? Almost never. Who wants to go through all the trouble and make all that mess?
WELL! I tried out another great idea I found on Pinterest. I made the pancake batter and spooned it into a plastic bag. I got the griddle nice and hot, cut off the corner of the bag, and squeezed the batter into perfectly shaped silver dollar pancakes. AWESOME!
The clean-up was almost nonexistent. I just threw away the bag! No drips all over the counter/stove to clean up. I am in love with pancakes all over again! Next weekend, I am going to try fun shapes. I mean, why not?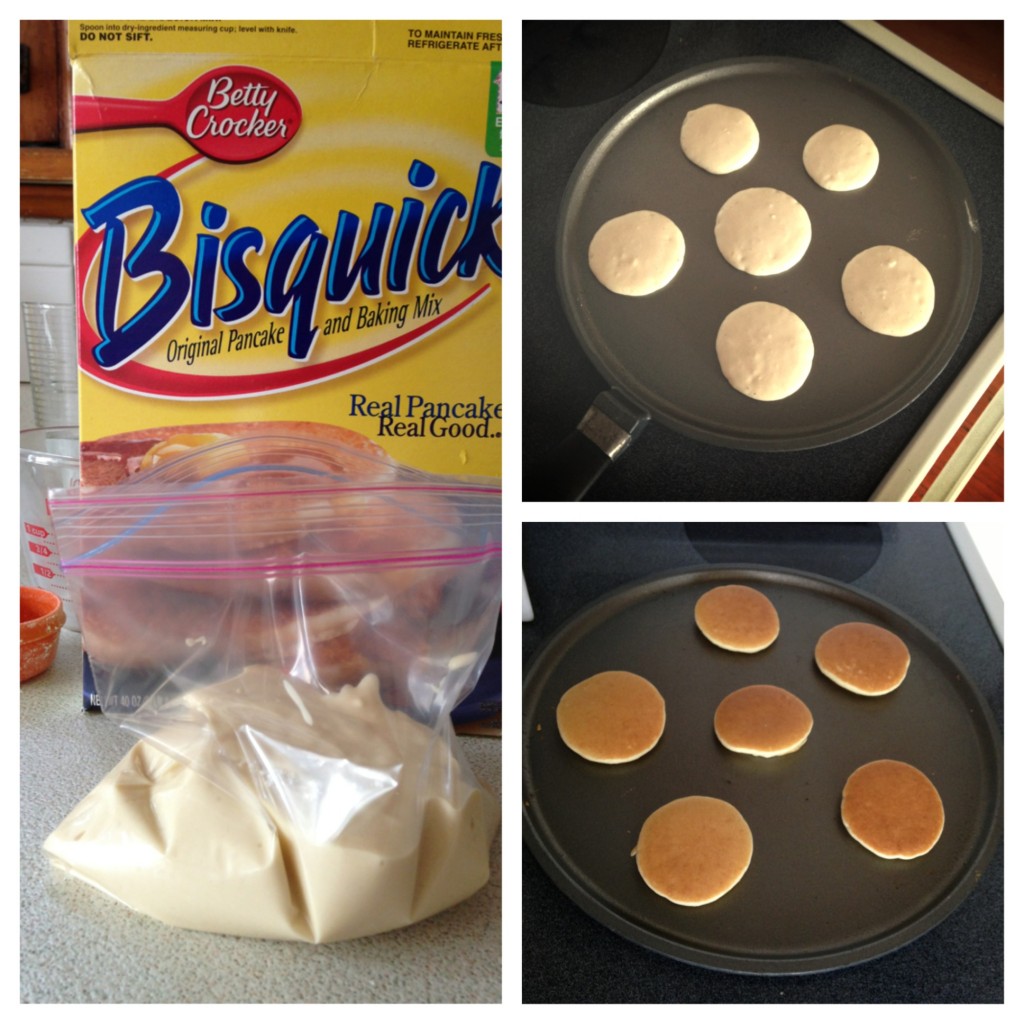 1,684 total views, 1 views today