Adios, week 10! It was a difficult and LONG week, especially with WKCE State Testing, but there are always the highlights to celebrate.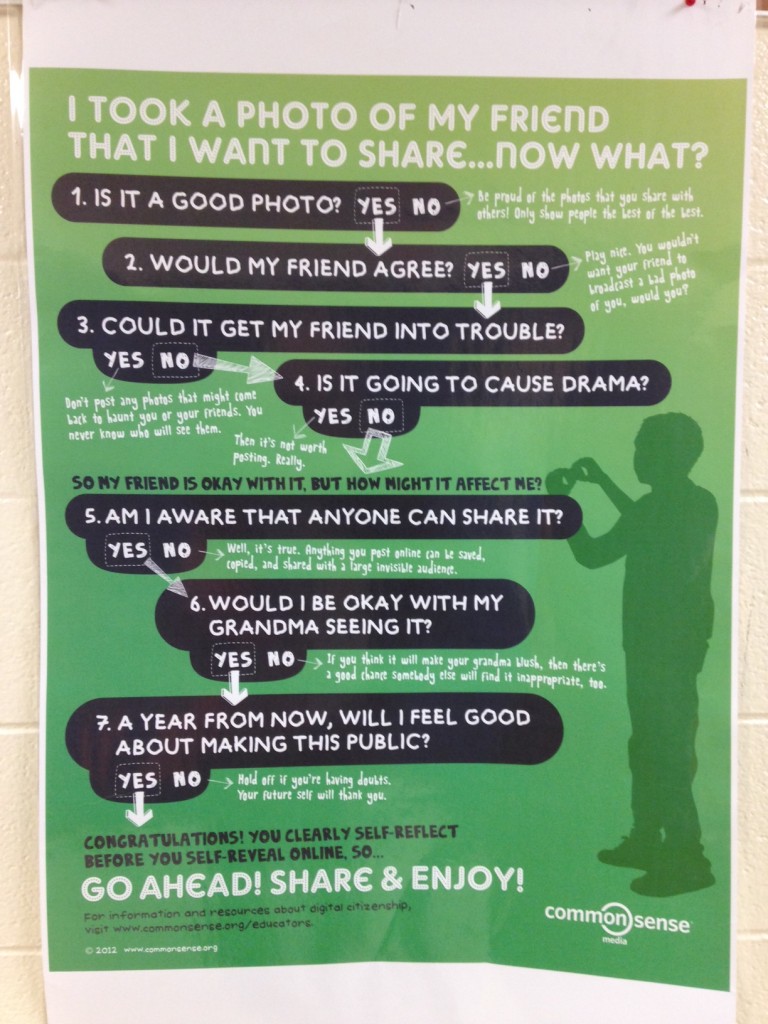 1. Share Responsibly –  I love seeing this Technology Poster hanging outside my room and throughout my school. I think it is wonderful that adults are realizing the role we play in modeling and guiding students to make good decisions online. How will students ever learn these skills otherwise? Well, besides the few students who have crashed, burned, and learned the hard way. We need to be proactive and provide lessons in respectful and responsible digital citizenship. Man, I never had to worry about any of this as a kid – it's tough being a teen today!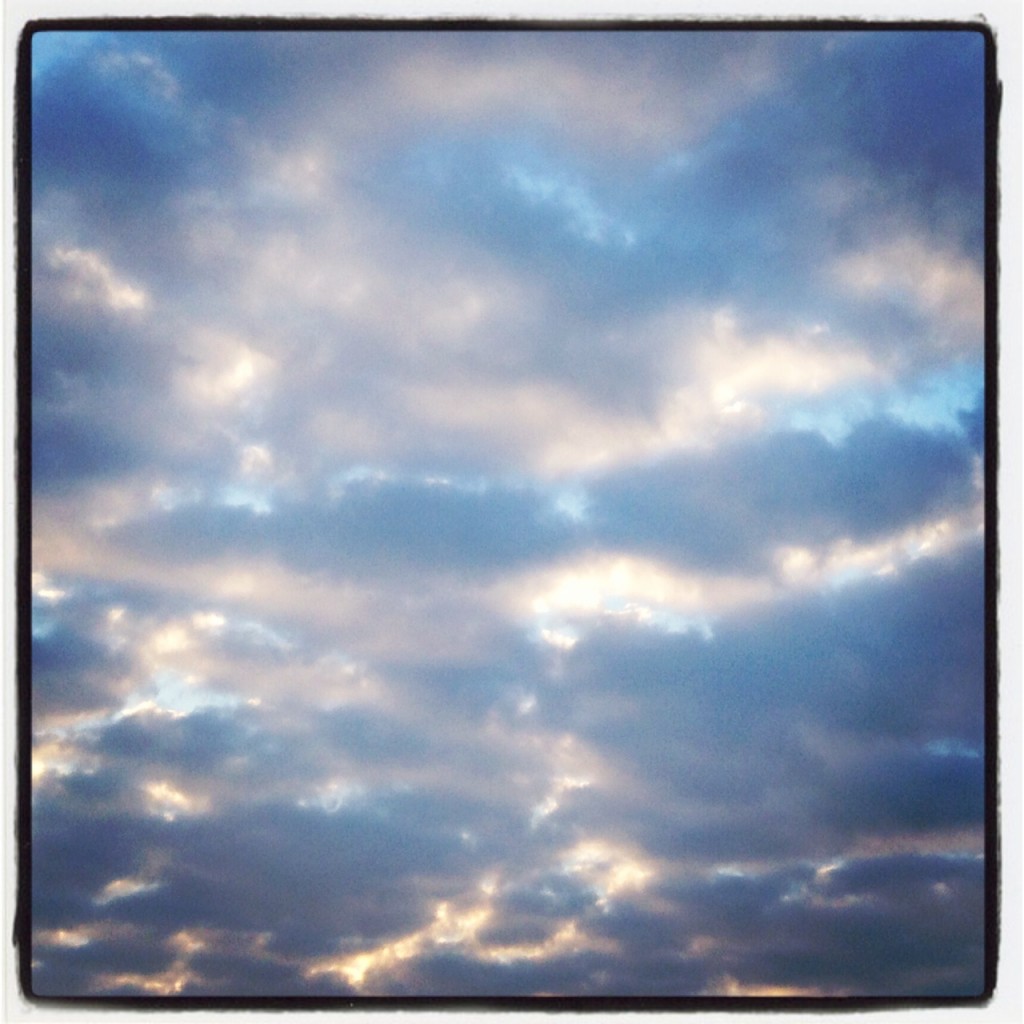 2. Sunny Mornings – The end of Daylight Savings is actually a really sad event for me. I try very hard to shirk my season depression each year, but it is a real challenge. Right now in Wisconsin, we only get about 8-9 hours of sunlight each day. And it's only going to get worse. I MISS SUMMER!!! Even taking the dog for a walk after I get home from work is difficult as the sunlight begins to fade. The one highlight I have (since that is what High Five For Friday is all about) is that I am enjoying seeing the sun a bit more on my way to work in the morning. This was the gorgeous view on Tuesday.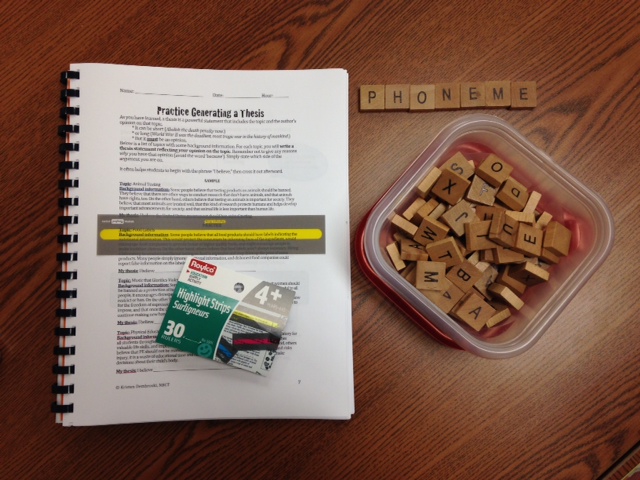 3. Letter Tiles and Highlight Strips – I've ordered some new materials for my reading interventions. I tell you, as an 8th grade middle school teacher, these are just not items that we normally expect to see and use in a middle school classroom, so this took some investigating to specifically pinpoint student needs. I have purchased letter tiles and highlight strips. I plan to do some phoneme-grapheme mapping with my struggling readers to help get them up to speed with phonics. I will also use the highlight strips with several students to help them focus on one line of text at a time – attention is a real issue for several students, and I think this will help (while also being somewhat private and not making the student feel 'stupid.'). I will introduce these tools to my group next week and we will attach these foundational skills head on!!! They will catch up to speed with their peers!!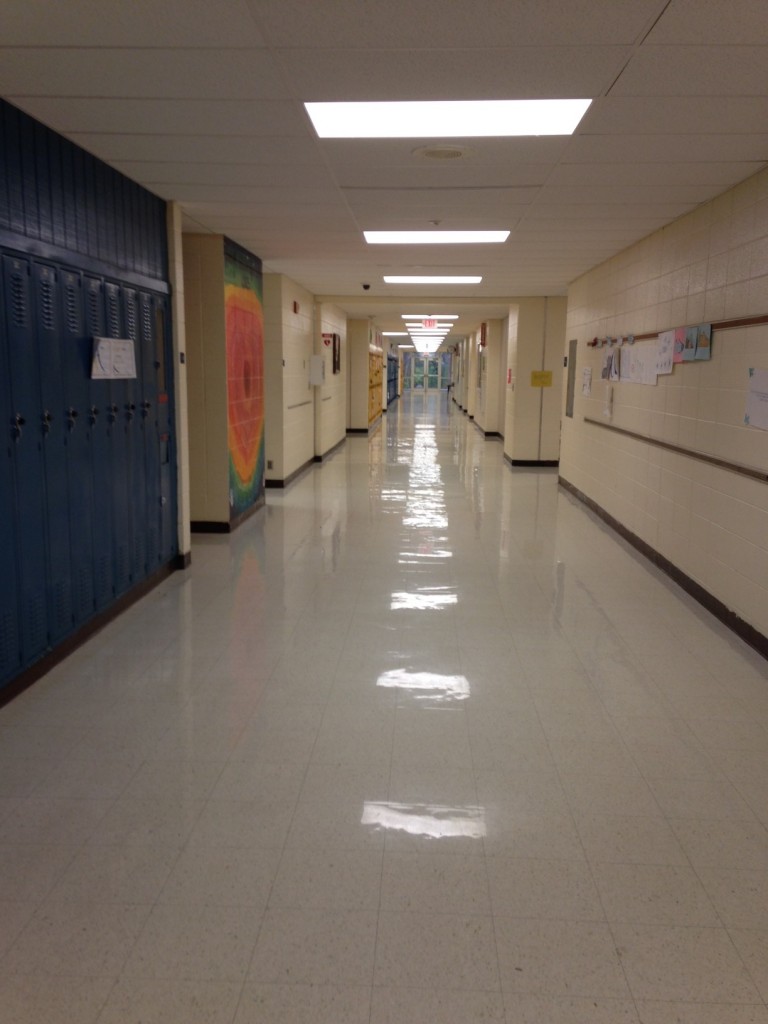 4. The Looooooong Hallway – Okay this is just silly, I know. When the students are at their Specials/Applieds classes, this is my prep time. I spend it working feverishly and running around with my head cut off, of course. But the hallways are so… empty. And long! I get a lot of walking in. My Fitbit says I walk around 5 miles a day at work. So one thing I do – I guess just to feel alive – is I close my eyes while I walk down the long hallway. I challenge myself to see how many steps I can get before opening my eyes. I'm at 15, in case you were going to ask.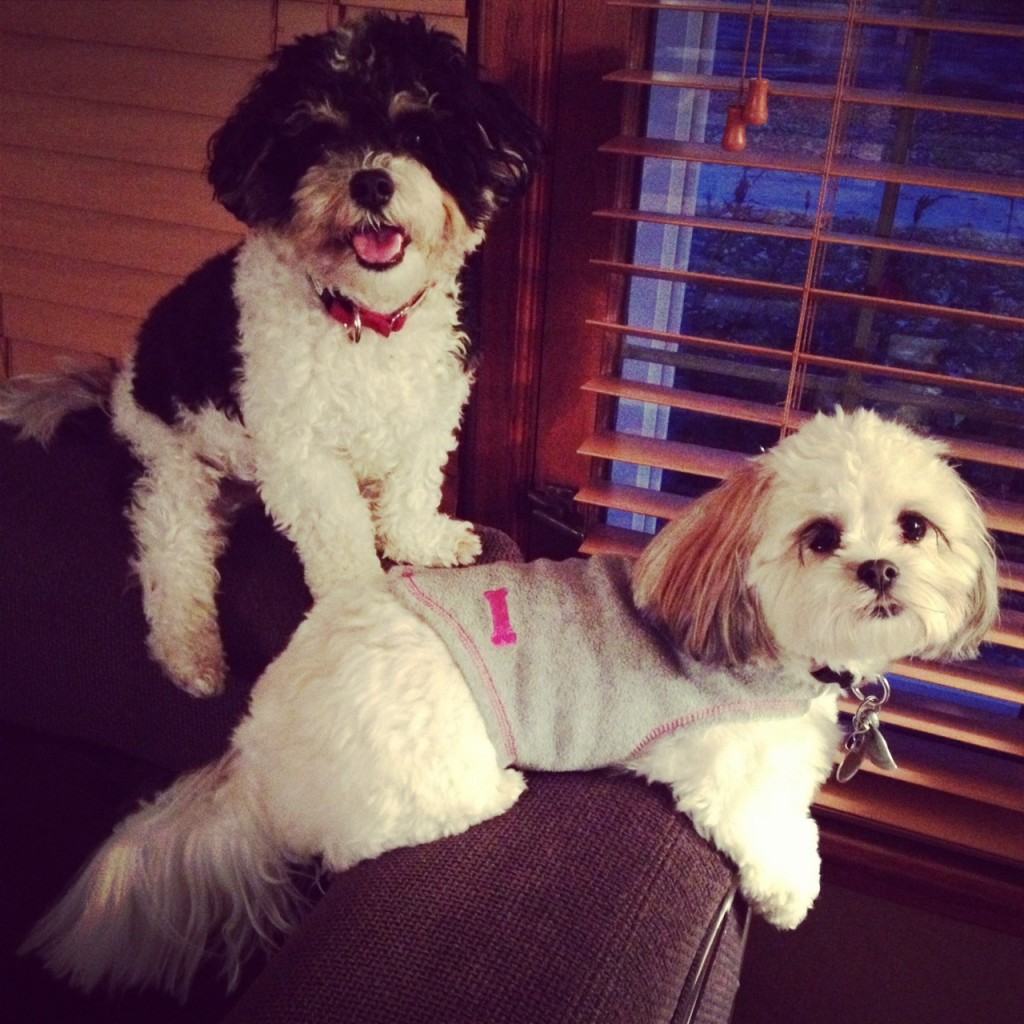 5. The Dogs – While my sister is out of town interviewing for dental school residency positions, I have been dog-sitting. My dog Rocket (black and white, left side) and her dog Tyger (white, right side) get along fantastically. As you can guess, they get into a heap of trouble, too! They constantly play fight, which is awesome. It tires them both out, and they love it. In this picture, though, they are both sitting on the back of the couch, a no-no, looking so innocent. "What? We're just chilling, watching the street for potential people/dogs/leaves/cars/etc. to bark at. Nothing to see here." Stinkers! I love them <3