We have begun working on our Argumentation Unit – a Common Core aligned unit in which students investigate all sides of a topic, choose a side (or in my classroom, I assign stakeholders to make sure that all perspectives are represented), debate and discuss the topic as the stakeholder, come to a compromise or solution as a class, then write a final paper in which they use reasoning and evidence. This all follows the TELCon writing structure – Thesis/Topic, Evidence, Link, Concluding Sentence.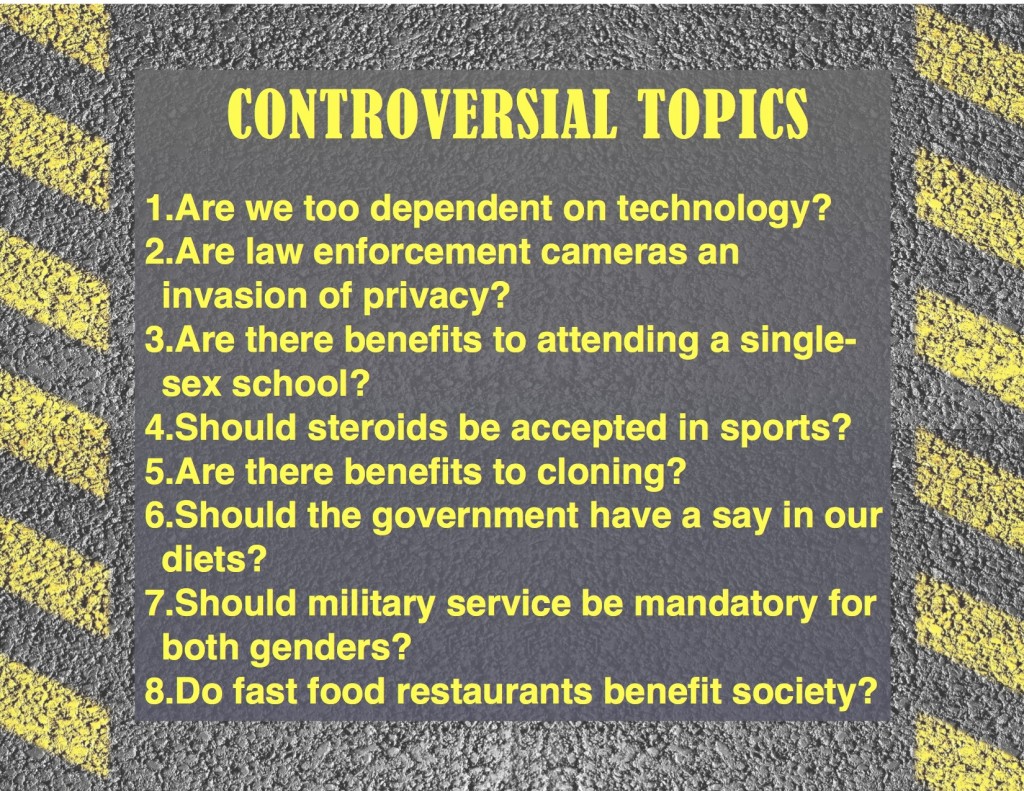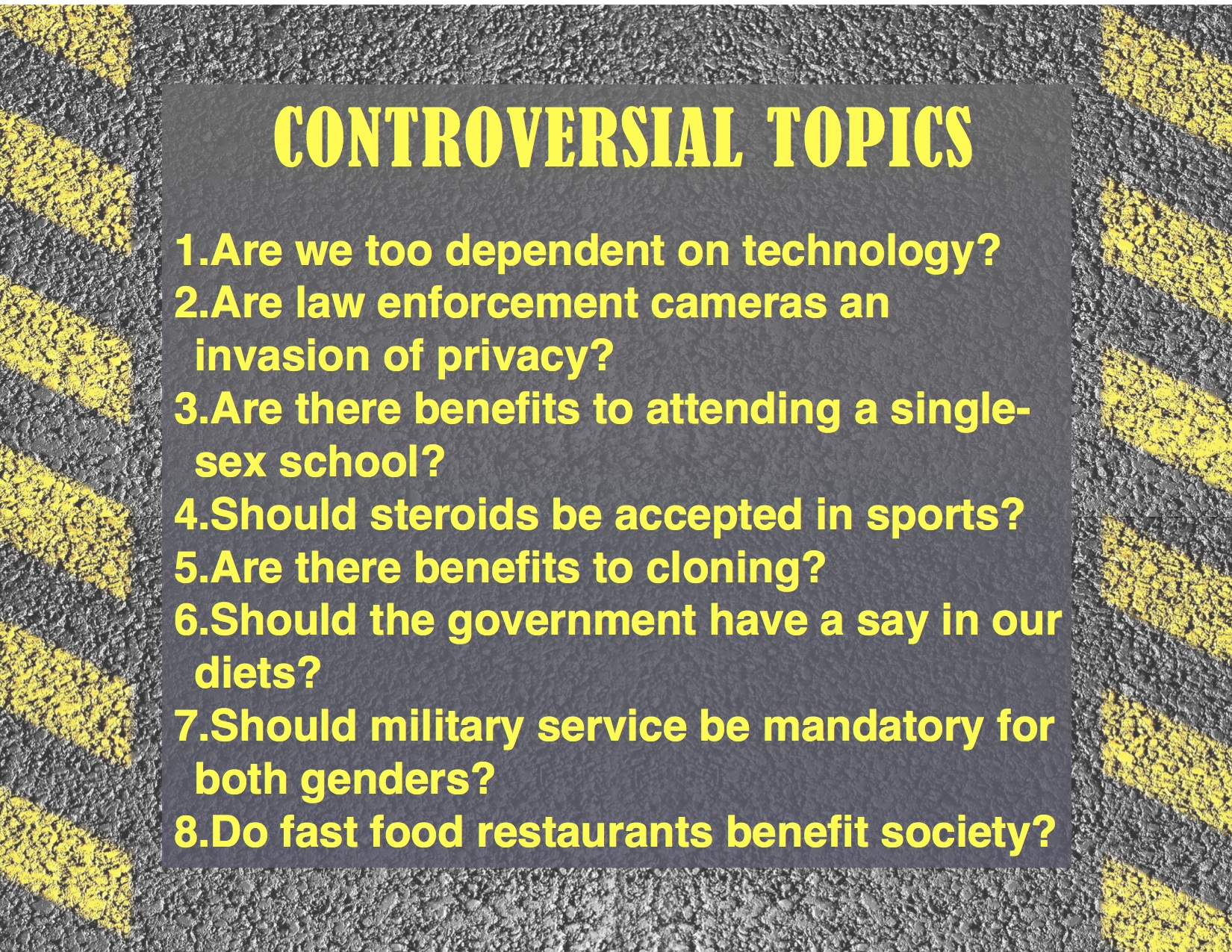 So far, we have begun by selecting 8 Controversial Topics to discuss as a class. (First, we had to even define 'Controversial.') For the past two days, we have been deciding which questions we might be interested in investigating as a class based on interest and researchability. We start by considering each question, one at a time. I have the students generate a 'pro' and 'con' list in their notebooks. Then, they took some time to dig around on the internet and see what kind of evidence they could locate to support either side.
The steroid question is definitely of high-interest amongst my students. However, there is an abundance of research and evidence for the 'No' side of the argument with very little supporting evidence on the 'Yes' side. For this reason, we decided to eliminate #4. My students are VERY interested in #8 (Fast-food restaurants) and #5 (Cloning). If they decided to go with the cloning topic, we will first have to define cloning and learn more about it before we can develop reasons and locate evidence.
Tomorrow, we are going to pick the one question we will pursue as a class. Then, we will generate a list of stakeholders in the argument – each student will be assigned a stakeholder role. Next, we will generate a list of questions we have about this topic as well as a list of information each stakeholder may need to locate.
I am taking them through this whole process of the Argumentation Unit using both my Argument Unit materials and The Paper Chain, an Argumentative Writing Instructional Workbook. It is very helpful to go step-by-step through this process with them. I will be sure to continue posting about our progress as a class. This is a very high-interest unit – I can't wait for 2nd quarter to teach it every year!