Wow, the last day of January AND the last day of week 21! Here are the highlights as we say hello to February! Food Drive, Review Quotes, Spreading Sunshine, Polar Vortex Closet Cleanout, Paleo Bread and Meatloaf. Plus a Bonus of Rocket & Ruffy!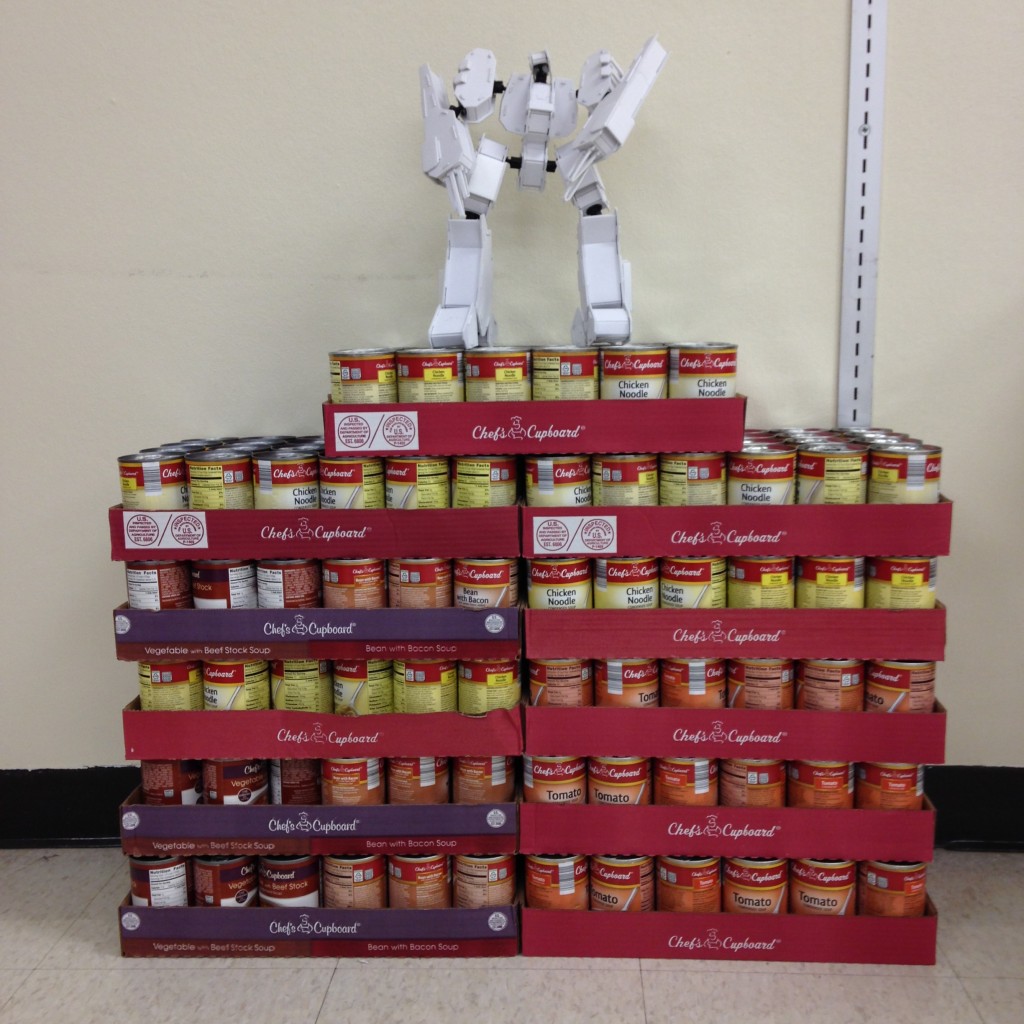 1. Food Drive – Okay the BIG news this week is that it is our annual Middle School Food Drive for Hunger Task Force. Every year, we have a homeroom competition for 1 week to see who can bring in the most food. Each day, there is a special item worth double points (pasta, peanut butter, juice / water, canned fruits / vegetables), and on Friday, the special item is canned soup, worth 5 points. Lemme tell ya, the competition is palpable. Teachers and students alike are strategizing and scheming to win the coveted SOUPerbowl trophy on Friday. In fact, I can't even tell you who won yet because I'm waiting with bated breath to find out! It is so touching to see how much the students really care about this project – I know it hits home for so many of them. Going without food is something you would never wish on another human being. This is especially poignant this time of year when cold weather and rising costs of electricity compound the problem for many families. So my students all happily participate in this project, and many get creative to raise funds and/or collect food. In my homeroom, I ask that even if we don't win, we must have 100% participation. Everyone donates at least 1 can of food or some change so I can go out and buy food. Well so far my students have donated over $165! I took the money to Aldi to purchase soup for SOUPerbowl Friday, and that's what you see above. $165 worth of soup! I sure do hope my kiddos win, but even if they don't, they win a valuable lesson about empathy, values, and the joy of giving.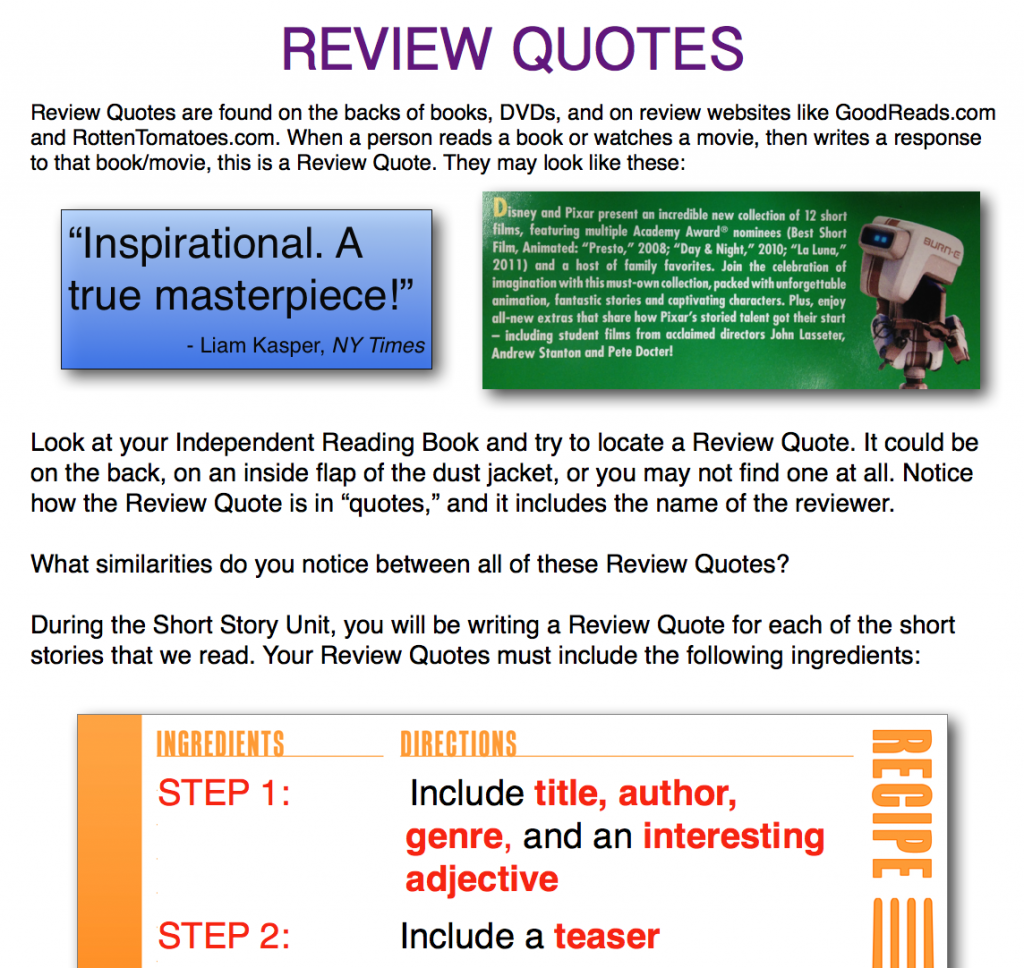 2. Review Quotes – We have begun our short story unit for Quarter 3. After each short story, I have my students write a "Review Quote." They wind up writing about 10 of these, and they get very good at them through the process. It is a combination of creative and expository writing. They must be very selective about their word choice as they attempt to 'sell' the book, but they must also cover all the material required in a thorough review / critique. The image above is just a teaser of this mini unit, which I am working on getting up on TPT soon. It is currently 9 pages of ideas and instructions that the students find very helpful to guide them through the process. I get excited to see how much they grow through this unit! They carefully pick and choose their words, deliberating every detail. It's a fun unit!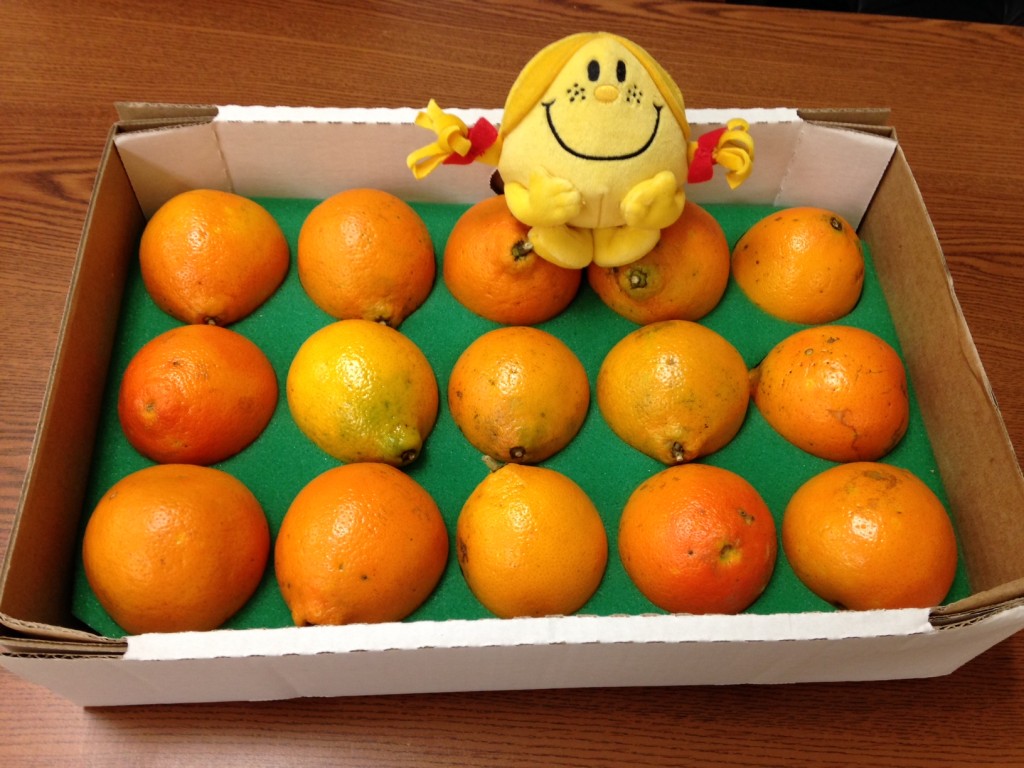 3. Spreading Sunshine – I had so much fun this week spreading 'sunshine.' Florida sunshine, that is! This is a crate of oranges imported directly from Florida. Before school, I went from classroom to classroom delivering oranges to our hardworking, deserving, and oh-so-exhausted teachers. I hope it made them smile!
4. Polar Vortex Project – We had 2 Cold Days this week, which meant I didn't leave my home (or my pajamas!) on Monday or Tuesday. I got a little bit of cabin fever. What? I just don't sit still well. Most teachers don't – we like to keep moving. So I kept busy by cleaning out my entire closet and dresser. Now, it's an organized masterpiece! The second picture is a pile of clothes I donated. Most of them went to my students who asked for or needed warm sweaters and other clothing. So I got a jump start on my Spring Cleaning!
5. Mmmmm – Another way I kept busy during the Polar Vortex Cold Days was baking and cooking! I made Against All Grain's Paleo Bread and Nom Nom Paleo's Super Porktastic Bacon-Topped Spinach Meatloaf. Y'all, these things CHANGED. MY. LIFE. Seriously. I can eat 'bread' again! It was so great to smear it with almond butter! And the meatloaf? I'm never NOT topping meatloaf with bacon ever again. Adding the spinach made the meatloaf so juicy and delicious. These women are geniuses, and I hope they make millions off of their cookbooks.
BONUS
6. The boys got their hairs cut. They are so cute. I just love them so!
3,306 total views, 1 views today