We are beginning our new fiction unit this week, which will take us through 3rd quarter. I always like to kick-start the unit by first watching WALL*E to identify elements of fiction and figurative language, then reading a favorite short story "Love" by William Maxwell.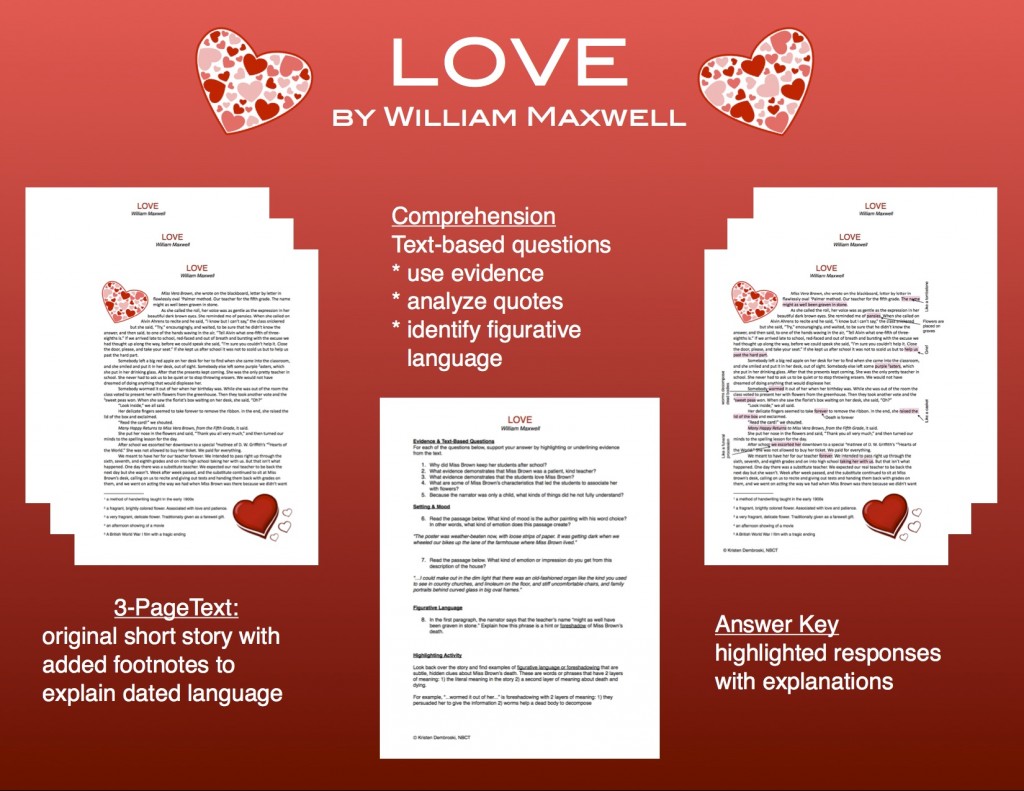 The story is not a happy one, but rather bittersweet. The narrator reminisces about his 5th grade teacher who died at an early age of tuberculosis. He learns hard lessons about love and the ephemeral nature of life.
This is a perfect short story for introducing your students to figurative language and foreshadowing. First, we read the story as a class. Then, there are 8 comprehension questions that require some inferencing and evidence from the text, as well as analyzing quotes for imagery and mood. Finally, I have my students go back to the story and look for figurative language and foreshadowing of Miss Brown's early departure from this world.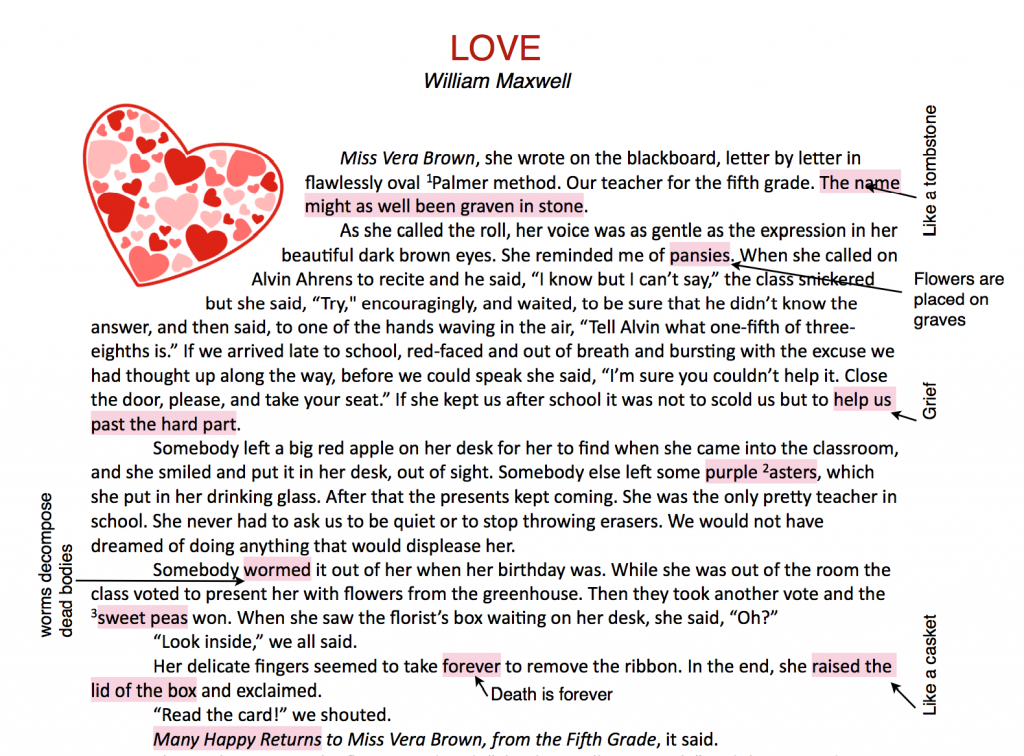 Oh to see the looks on their faces when they start finding all of the hidden clues. Honestly, they were having FUN. Yes, it was like a giant game of iSpy with words instead of pictures. It became a challenge of who could find the most clues.
Then, I project the story on the SMARTBoard and invite students up to the board to underline the examples of figurative language and foreshadowing, as well as explain the 2 layers of meaning for each phrase. All of my students can do this, and some even surprise themselves. Even though the story is a sad one, they are laughing and smiling with confidence as they realize that they can find complexity and meaning in a seemingly simple story.
If you'd like to purchase your own copy of this 2-day activity, click here!