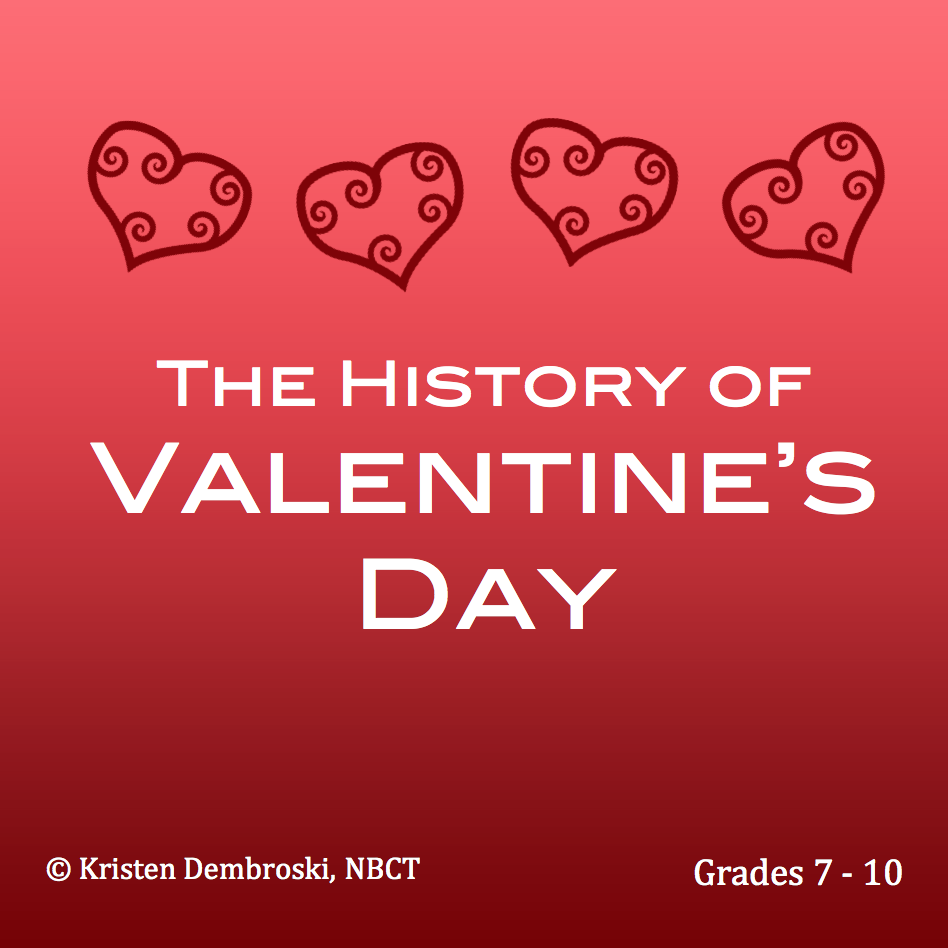 Can you believe it's almost February? I've seen Valentine's Day items popping up at stores around town, and I suddenly realized it's only one month away! I have 2 great Valentine's Day reading activities to share with you.
First, I will share with you a close-reading activity on The History of Saint Valentine's Day. This 10-page activity includes a 3-page handout about the mysterious history of St. Valentine the martyr, and the evolution of today's Valentine's Day holiday. It gives 2 different historical accounts of the Christian martyr's life and death, plus an explanation of Pagan influence on this celebrated holiday. There is also an explanation of Valentine's Day as it is celebrated today, and the symbols and traditions around this special day.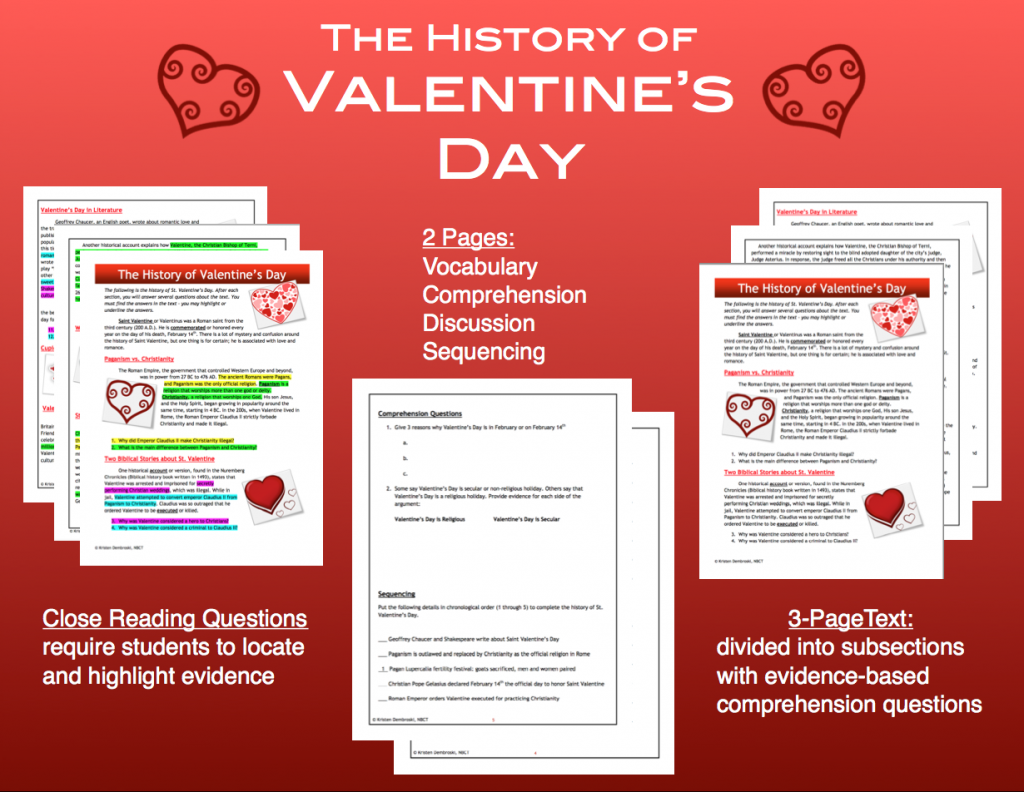 This is a close-reading or text-based reading activity because the text is divided into smaller, manageable chunks with follow-up questions after each section. The student must find evidence within the text to answer the questions (following Common Core Standards and language) by highlighting or underlining.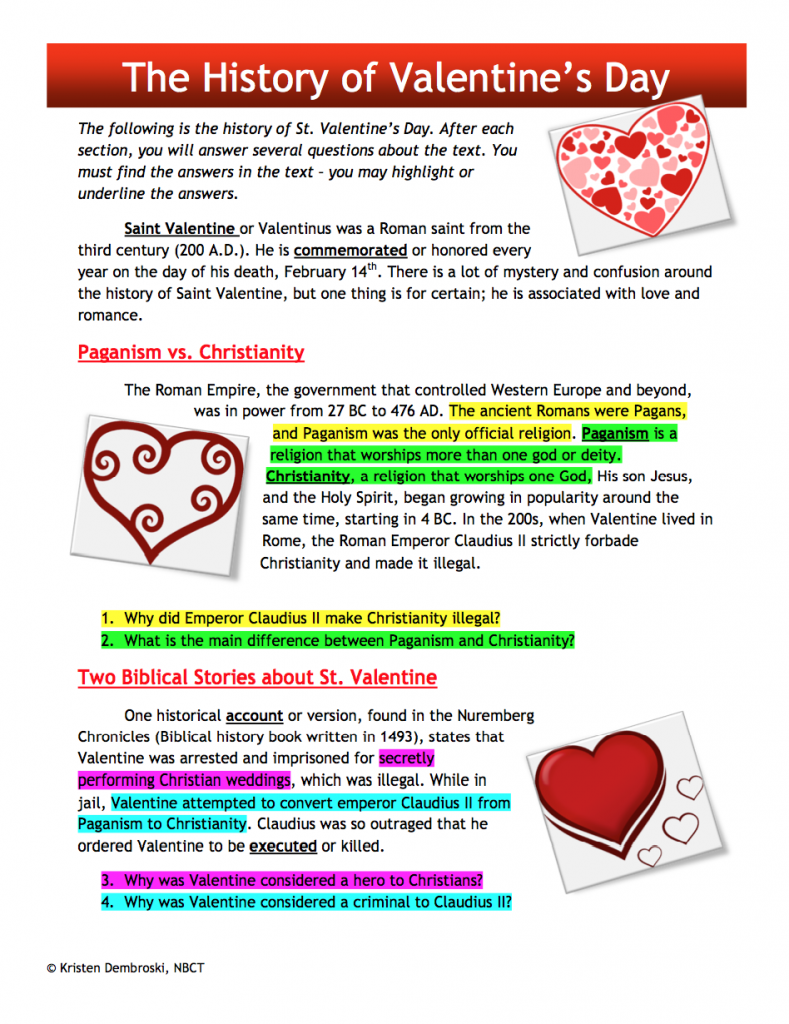 This would be an excellent activity to do with your entire class, or with an intervention group of struggling readers. It would easily align to your Language Arts / English, Social Studies / History, or Religious Studies curriculum as a cross-curricular lesson. You can use this text any time, not just for Valentine's Day! If you would like to purchase this activity, you can click here.
____________________________________________________________________________________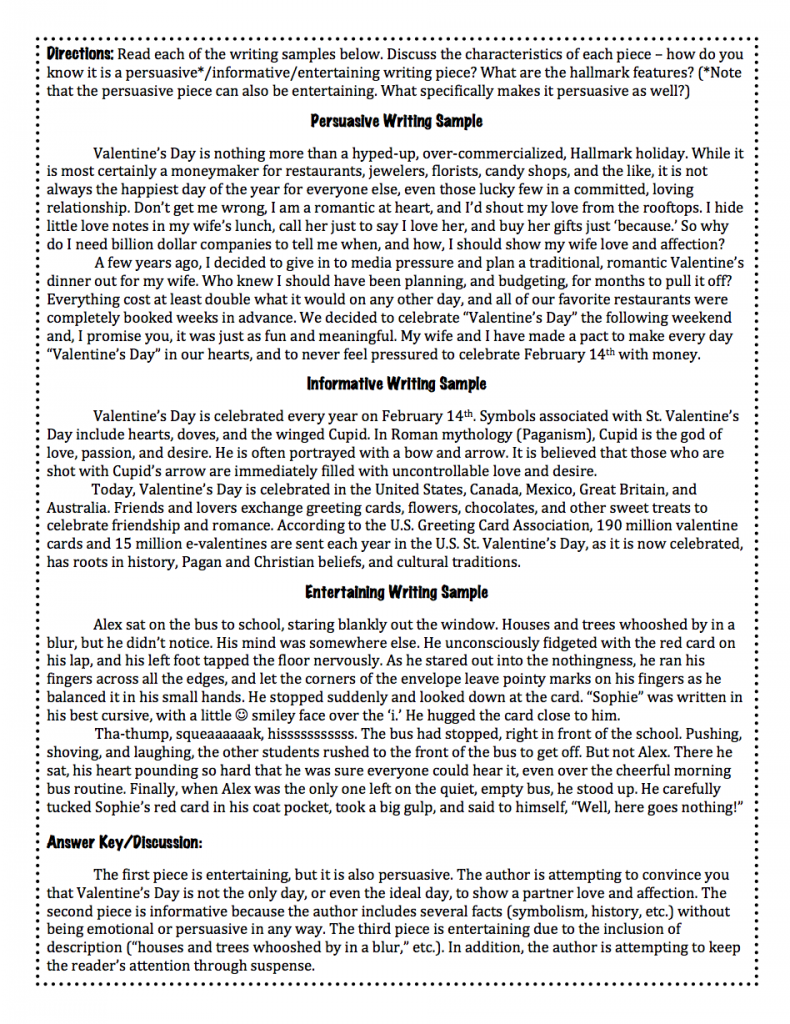 The next activity I will share with you is Author's Purpose Guided Practice for Grades 6-10 a FREE activity. In this activity, students will learn about PIE: Persuade, Inform, and Entertain. Then, they will read 3 sample texts and discuss how each is an example of persuasive, informative, or entertaining writing.
If you enjoy this FREE mini activity and want to purchase a full lesson plan on Author's Purpose, I also have the Identifying Author's Purpose full lesson plan.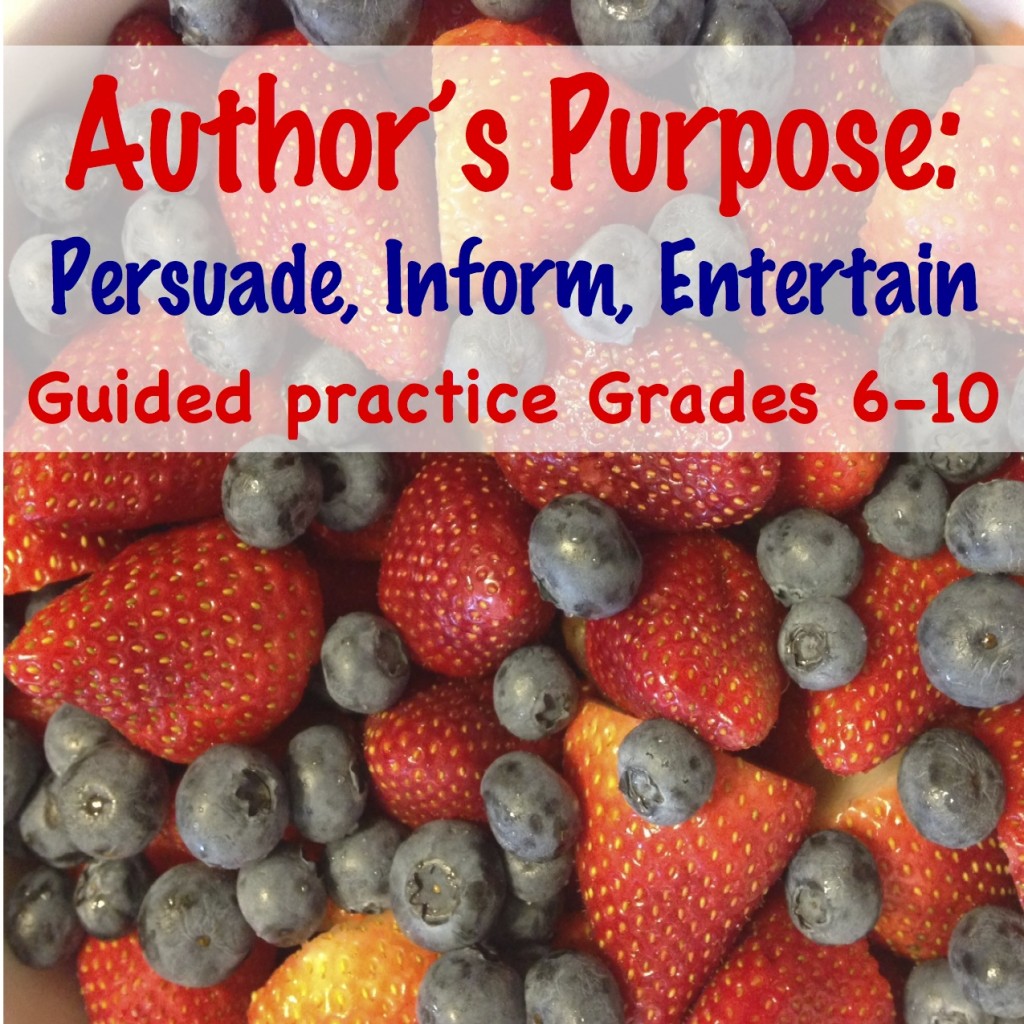 The Identifying Author's Purpose activity includes 15 writing samples that students will first identify as either persuasive, informative, or entertaining. Then, they will decide what the author is trying to convince them of (persuasion), inform them of (informative), or entertain them with (entertain). It includes a handout explaining the key features and genres of persuasive, informative, and entertaining (PIE) texts, model/sample writing for each category (3 total). Read and discuss as a class, and guided practice sample writing for each category (3 total). Students can read, discuss, and identify the sample texts in small groups, while they also engage in close reading to determine the type of writing (PIE) and the author's specific goal.
I hope these activities can help you and your students to engage in some close reading strategies and techniques throughout February!
10,428 total views, 1 views today