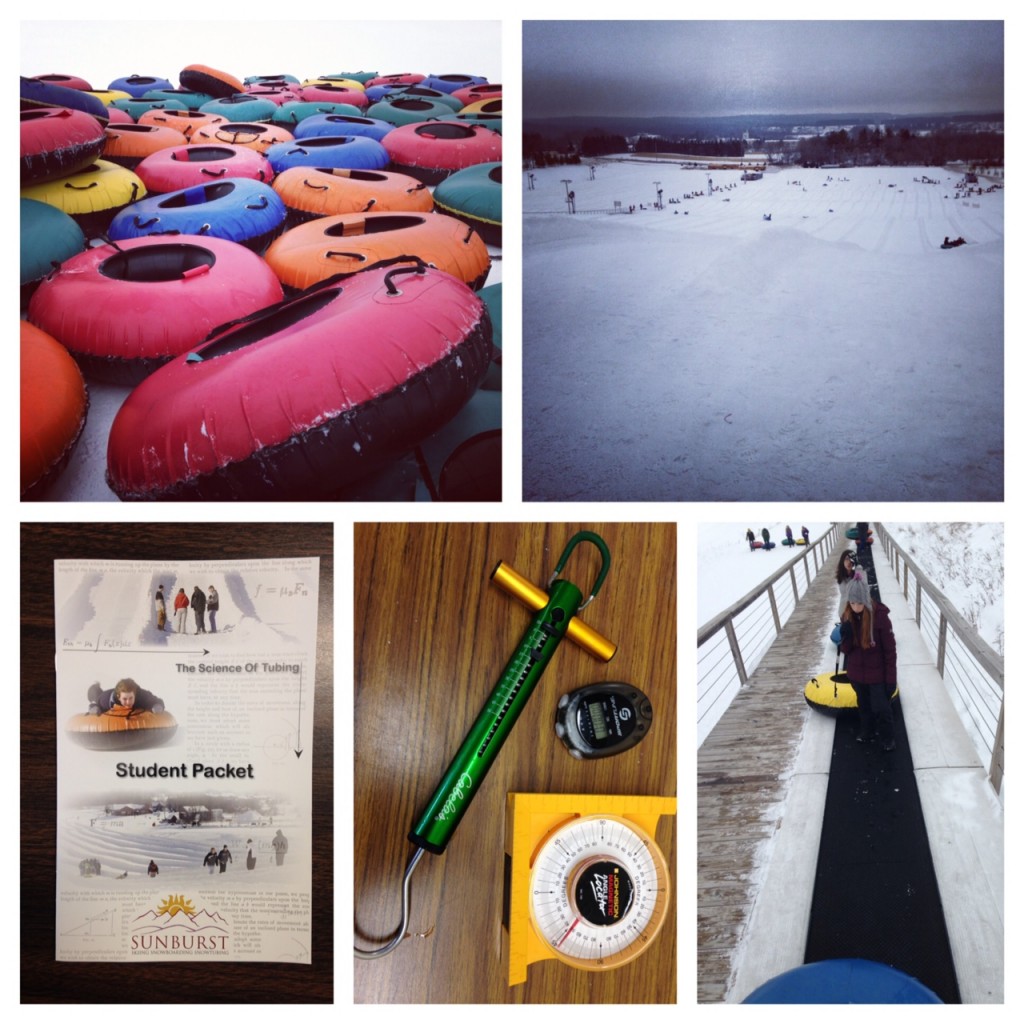 We had a blast on our annual Science of Tubing field trip. Every year, we go to Sunburst Winter Sports Park and the students engage in a day of science and fun! They are given a packet to complete and 2 hours to calculate data about the hill, mass, friction, average speed, acceleration, work, and power for snow tubing on the hill. They work in small groups, and they are given a spring scale, angle finder, and stop watch. We also used the iPads and downloaded apps like Speed Box, which has a speedometer function. It was the perfect balance of education and fun!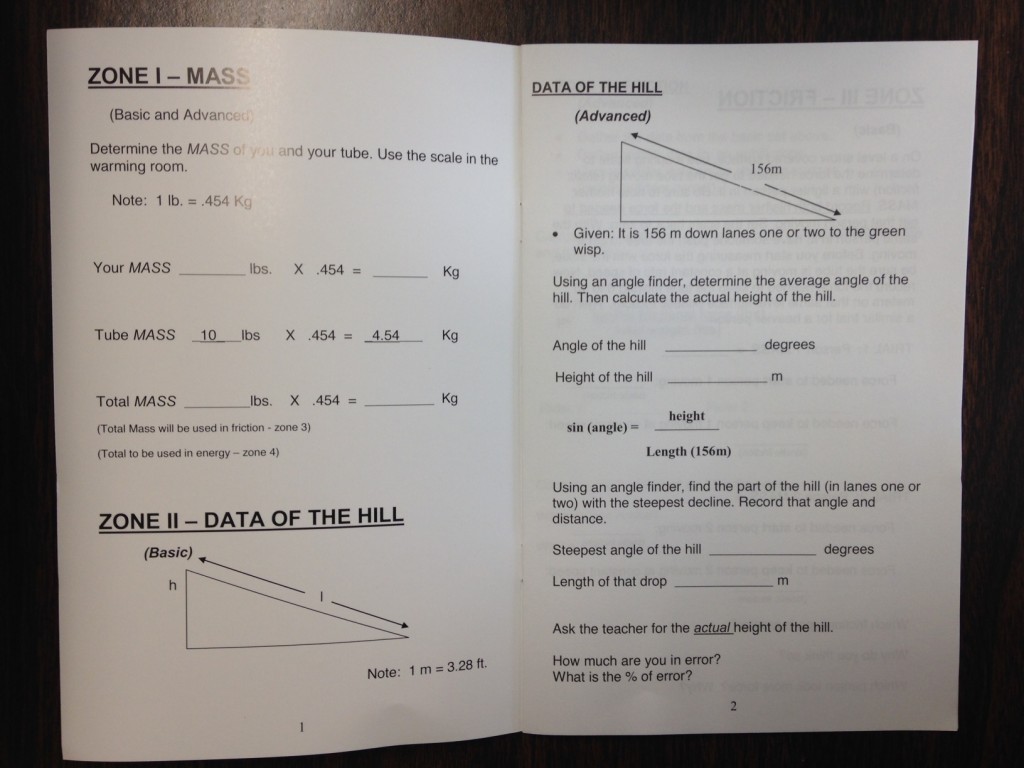 Field trips are wonderful opportunities to teach the 'Hidden Curriculum.' We learn how to behave on a bus, behave in public, be responsible for tools and equipment, clean up after ourselves, thank staff for their assistance, and how to have fun in a safe and respectful way. I love having a chance to bond with my students outside of the classroom. Believe it or not, they ask the teachers to join their group, 'link up,' and do a tube run with them – just for fun.
The teachers have a lot of fun, too! In fact, I don't know who has more fun – the students or the teachers! We race kids. We joke and have a great time. We lend students our extra hats and scarves to let them know we care about them. We sing songs on the bus. These are the lasting memories that make school fun and learning possible. These are the memories that make it so hard to say goodbye to them in June!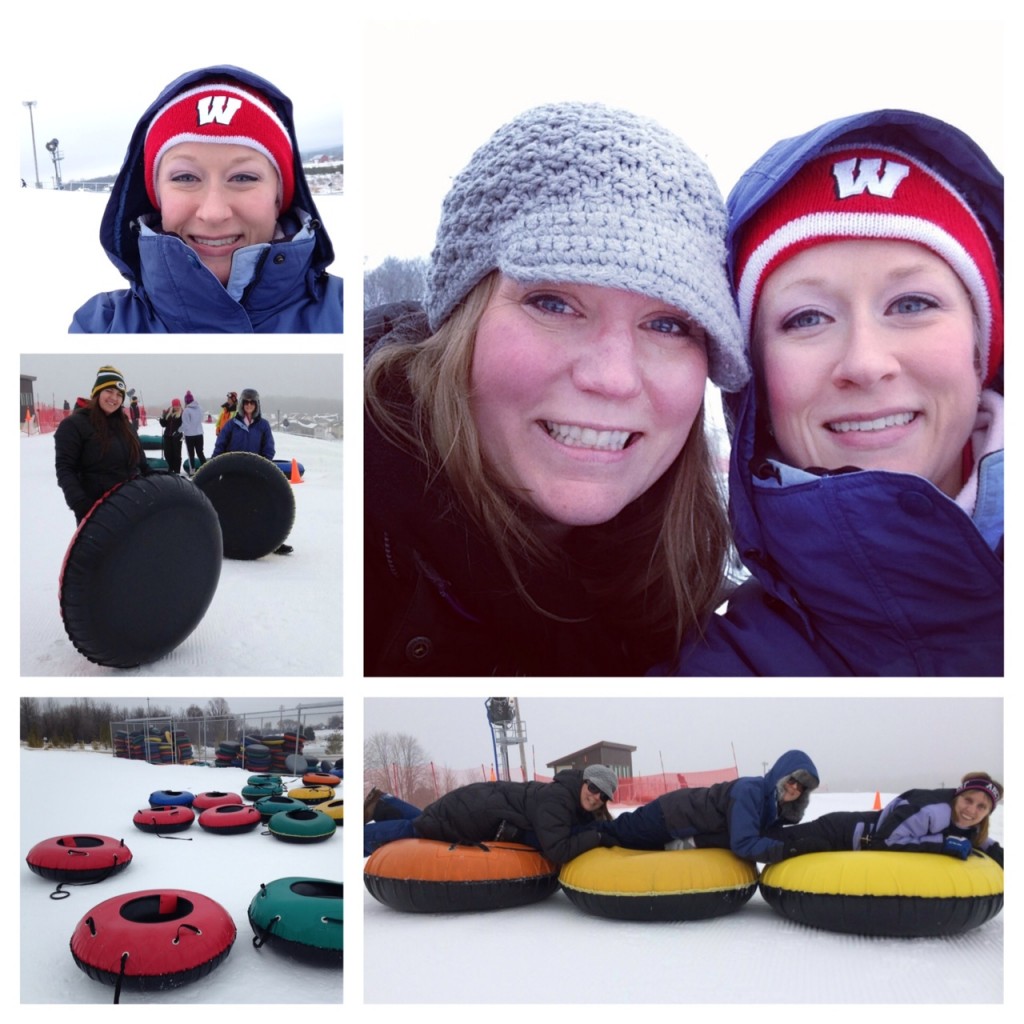 5,737 total views, 1 views today