Happy 'Stomp Out Bullying Day' – aka 'Blue Shirt Day!' It is a day to stand in solidarity and educate about bullying and cyberbullying.
My sweet students made these awesome posters, which we hung up around the school. They also created videos, poems, and raps to share with the class. We did this during PBIS time (Positive Behavior Interventions and Supports), a time built into our school schedule for character building.
Did you celebrate 'Stomp Out Bullying Day' at your school?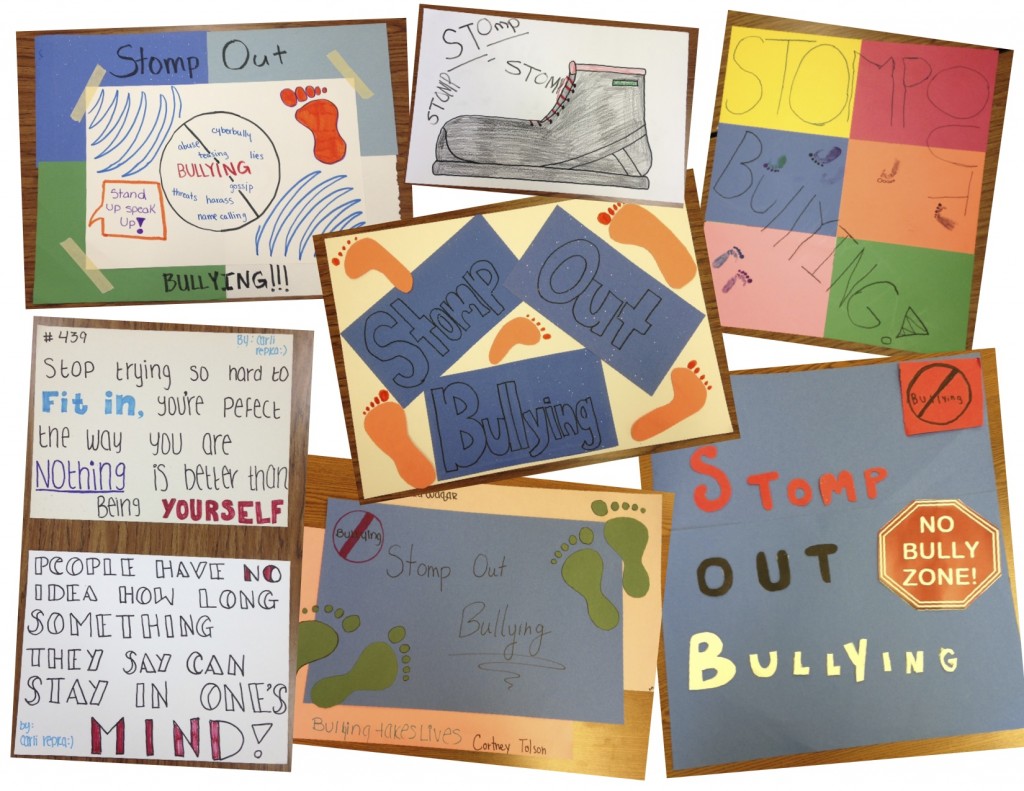 2,543 total views, 1 views today