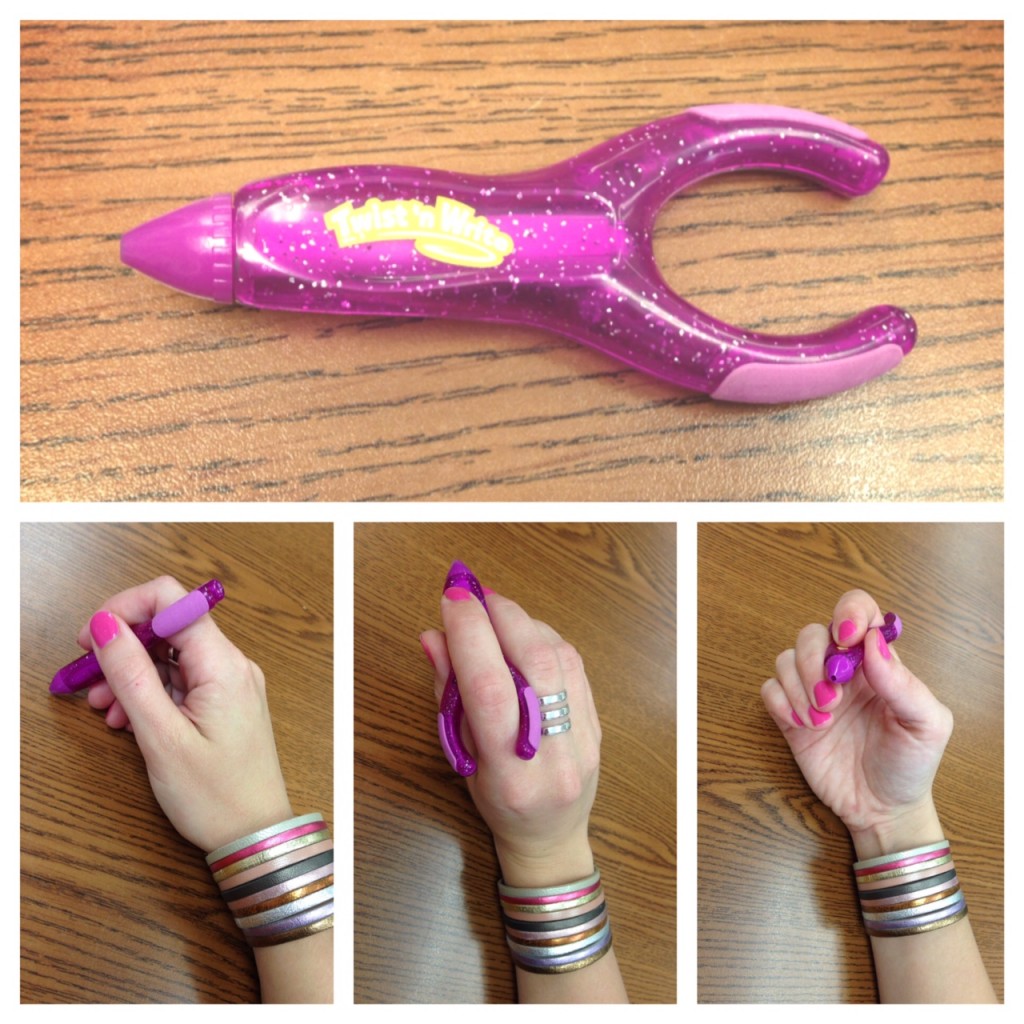 Okay, you elementary teachers out there have probably heard of the Twist 'n Write, and you've been using it for years. Well, I teach middle school, and I don't always get to hear about the 'latest and greatest.' Furthermore, one would think that I don't have a need for such a tool, but one would be mistaken.
Now let me preface by saying that I have no idea how to address handwriting concerns – this is just not something middle school teachers are even trained in. Yet, over the years (and maybe this has something to do with technology…) I am seeing more students who can't stay on the lines, who crunch all of their letters together, who can't apply consistent pressure to the pen/cil, etc. So I brought my concerns to our school's Speech Language Therapist, who then referred me to the district's Occupational Therapist.
I explained to the OT how I had one student in particular whose writing was completely illegible. I watched how he held the pencil – in a very strange way that didn't look at all comfortable or effective. The OT recommended the Twist 'n Write, which I lovingly call the 'Rocket Pencil' because of it's shape. The Twist 'n Write pencil is designed to help students who struggle with gripping pen/cils and, therefore, handwriting.
I demonstrated to my student how to use it, and he was very excited to be able to control the pencil much more with this new grip. The Rocket Pencil forces you to grip the pencil in the correct way. His writing improved – nowhere near perfect, but definitely a major improvement.
I purchased a few more, and now I keep 3 in my room at all times for students to borrow. Some try it out and find that the Rocket Pencil is the love of their life, and others find that it isn't for them. I only wish that they were a little more affordable, and that they were refillable. But hey – it's worth a try, and they are a great tool to add to your classroom!
16,171 total views, 1 views today