It's finally finished! My first book 🙂
The Paper Chain: An Instructional Workbook for Argumentative Writing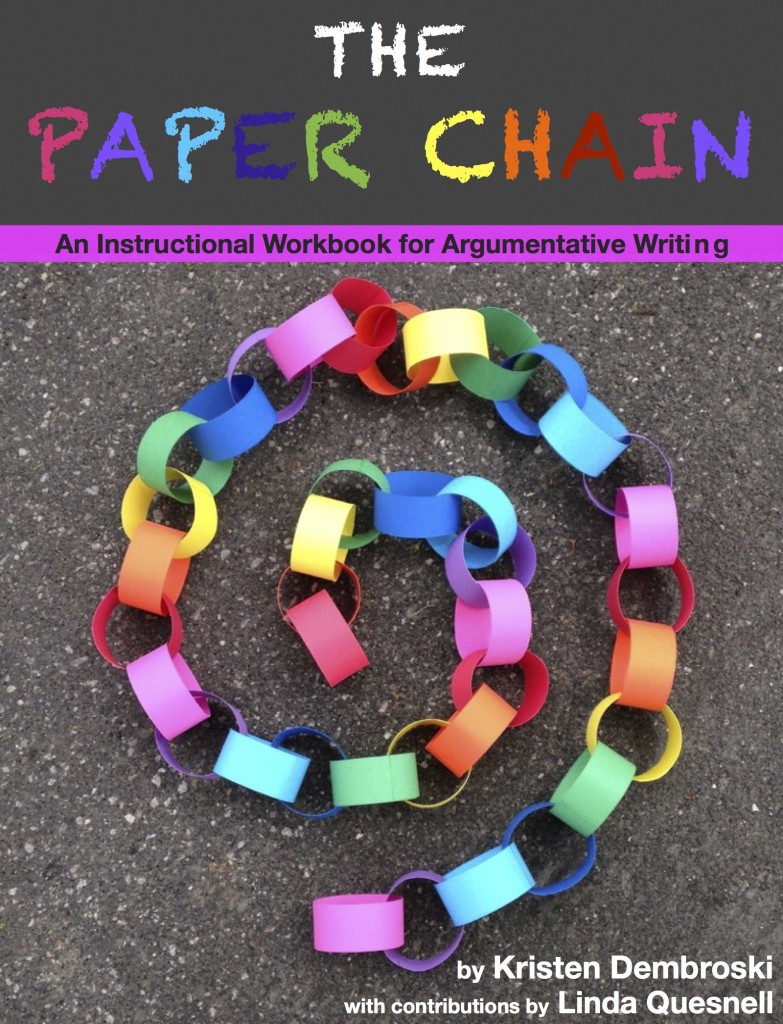 It is a 77-page exciting student-friendly instructional manual and workbook for writing an argumentative  paper – perfect for grades 7 – 10. This Common Core Aligned unit addresses writing, reading, and language. These are reading and writing techniques that can be used for cross-curricular writing in Language Arts, Science, Social Studies, Physical Education… you name it! I have provided professional development at my school for these writing techniques, and the entire staff at my middle school now uses them. It's great to be on the same page.
By using the instructional workbook, students learn how to read and write argument/persuasive papers step-by-step. The following topics are addressed:
* Argumentative Writing
* The Paper Chain: Overview
* Argument Writing: Flow Chart
* Practice Identifying the Argument
* Effective Argument (word choice)
* Practice Generating an Argument
* Generating your own Argument
* Practice Identifying Claims
* Claims and Supporting Evidence
* Generating Claims: Supporting the Argument
* Practice Identifying Evidence
* Organizing Evidence
* Claims and Supporting Evidence
* Quoting Evidence
* Credibility
* A Search for Evidence
* Collecting Evidence: Internet Search
* Is this Website Credible?
* Practice Determining Credible Evidence
* Homework: Find Your Own Evidence
* Counterclaim
* Adding a Counterclaim
* Deconstructing a Counterclaim
* Writing a Body Paragraph: Organization
* Reasoning / Links: Explaining Evidence
* The Whole Paper = A TERCon Sandwich
* Citing Sources: Avoiding Plagiarism
* Other Ways to Say 'Said'
* Bibliography / Works Cited
* Peer Revising
* Peer Revising Sample
* Revision Checklist
* Rubric
* Model/Exemplar Paper
* How to get an Advanced Score
* Sentence Fluency: Appositives
* Why Appositives Are Important
* Appositives Practice
* Commonly Misspelled Words
* Editing Shortcuts and Practice
* Publishing
* Glossary
* Answer Key
My favorite part about the workbook is that it is filled with models, examples, and practice, as well as easy-to-follow visuals and charts. You can print out the manual as a hard copy workbook for students or – as I do in my one-to-one iPad school – email it to my students as an ebook to reference all year.
I am hoping to have this available on iTunes University soon! In the meantime, you can purchase a version from Teachers Pay Teachers here. Happy Teaching!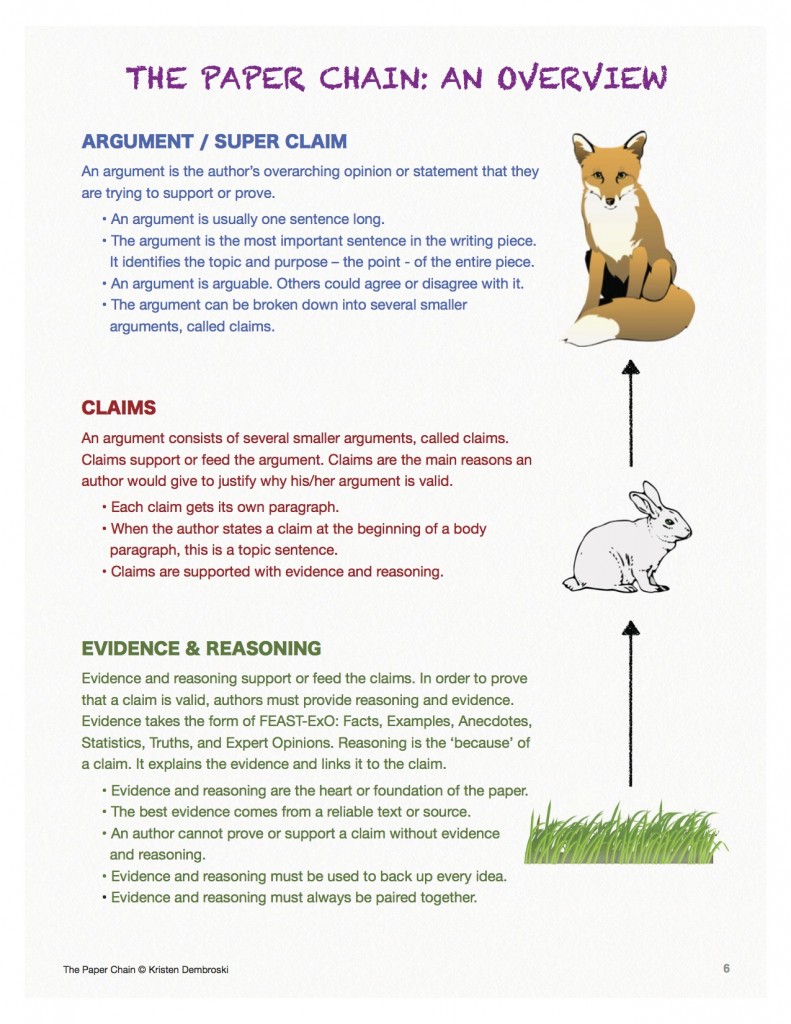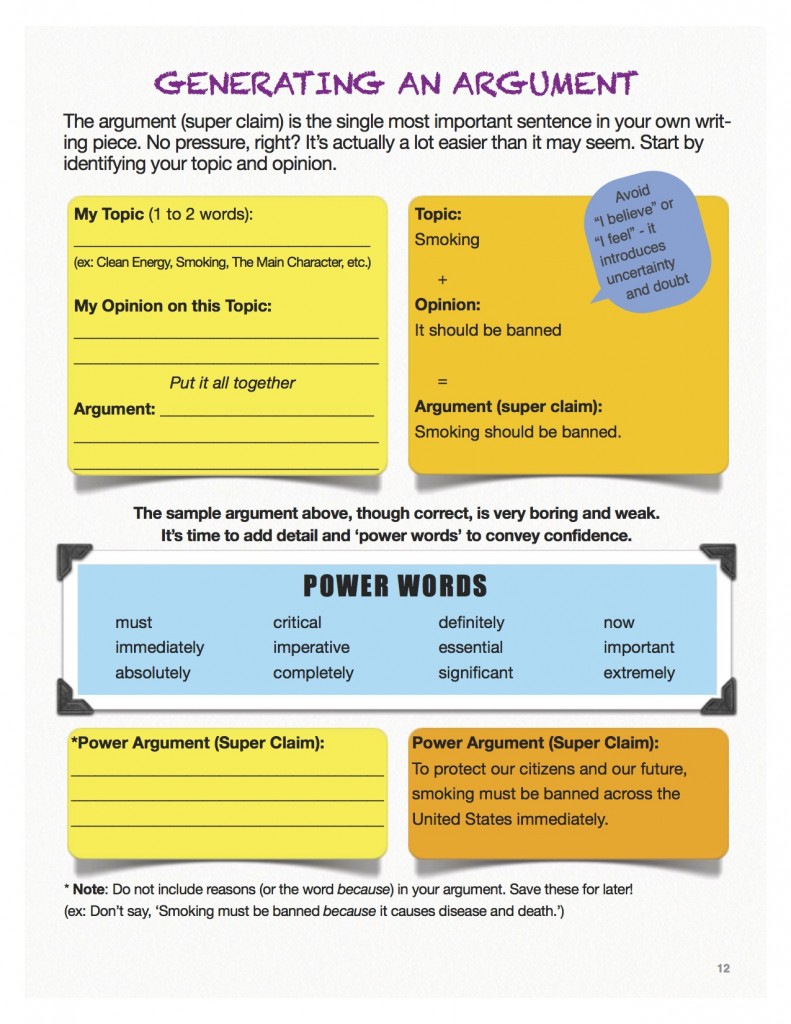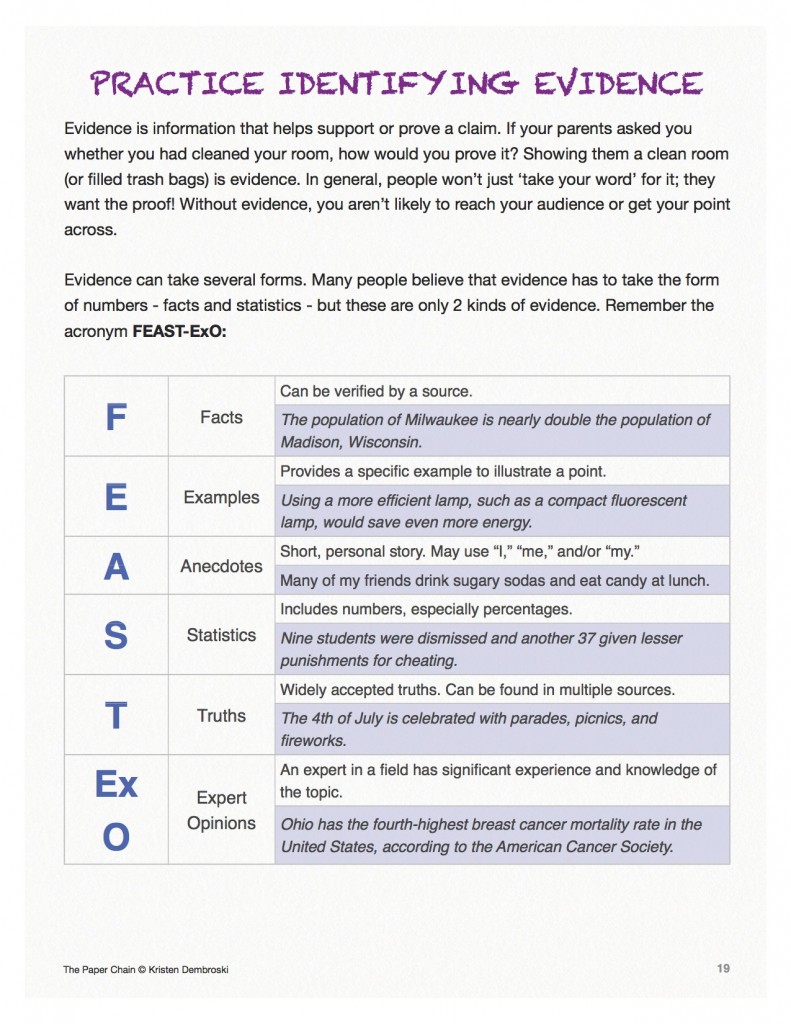 2,157 total views, 1 views today