Now that we're a family of 3, I'm always thinking of fun new traditions to start and enjoy for decades to come. As I was passing through the dollar section of Target (aka a Mom's Vacation), I came across these adorable felt envelopes. At a dollar a pop, I just had to snatch them up! They are very large and can fit quite a bit of goodies, including books. In the same section, there were also some felt hearts, which inspired me to personalize the envelopes (I created the felt letters myself). The extra one is for our puppies, Rocket and Ruffy, and yes they got some treats, too!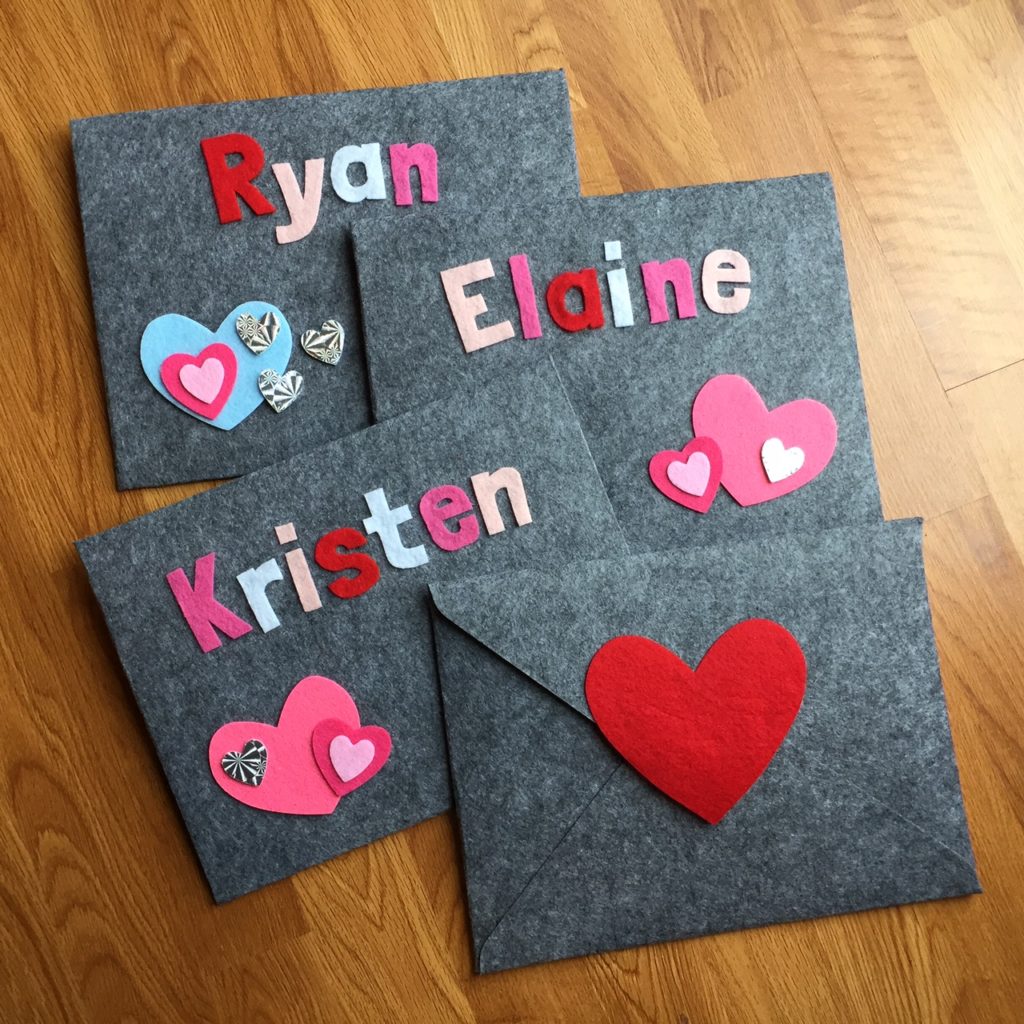 This was Elaine's first Valentine's day eating solids, but that didn't mean I wanted her to have all of the traditional teeth-rotting sugary sweets of sticky candy and chocolate. I settled upon a book and some fun, special treats that we don't get very often. She went straight for the Lucky Charms, and picked out all of the marshmallows (just like her mommy, sheesh!)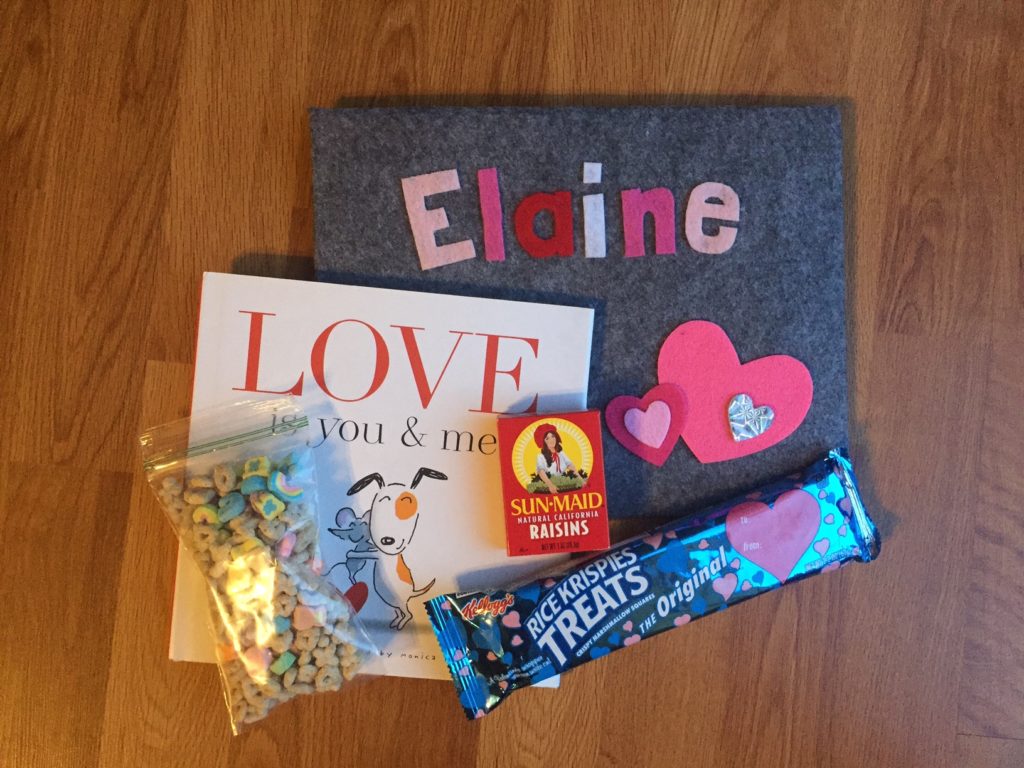 At 1.5 years old, I'm sure she was pretty confused by this new tradition. Nevertheless, she loved opening her envelope and getting presents, so that is a win! My sweet husband filled my envelope with various chocolates that he knows I love and a thoughtful card. I filled his with chocolate and beef jerky.
Can't wait to bring out these envelopes again next year to continue our tradition!