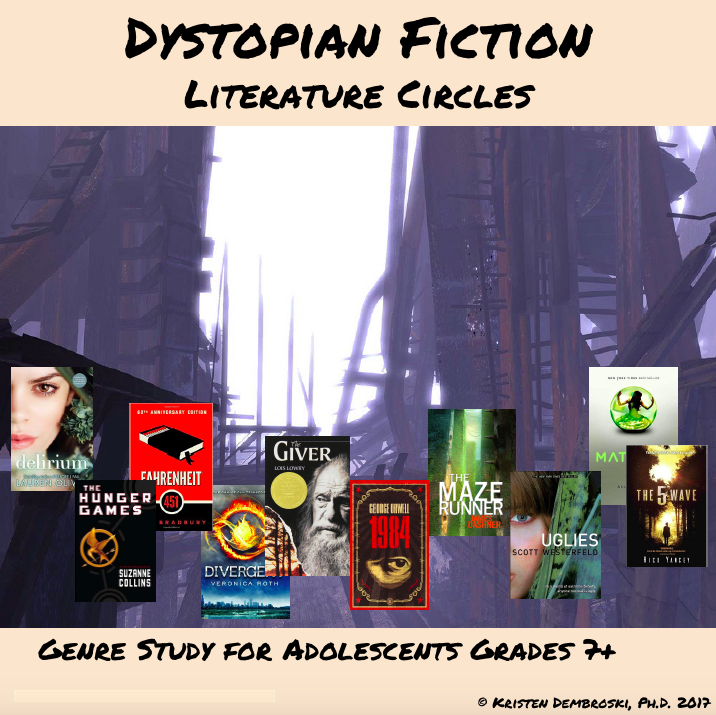 Hello everyone! I've got a great new unit to share with you, posted on Teachers Pay Teachers. It is a Dystopian Fiction unit, which will fit into your curriculum nicely as Reader's and Writer's Workshop. As a Literature Circle unit, everyone will begin by reading the same anchor / mentor text (I suggest "The Giver,"), then each student can select his/her own second novel from the selection provided. This self-directed unit was designed for my Gifted & Talented 7th graders, so I think this unit would be a great fit for grades 7+. The goal is to independently explore the Dystopian Science Fiction genre, then come together to discover and discuss the genre features.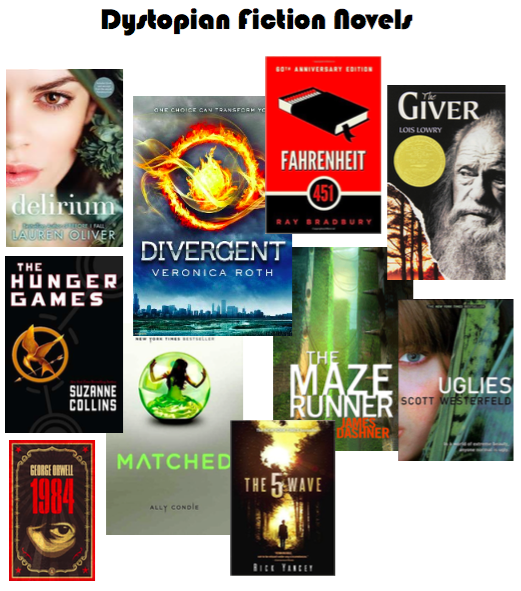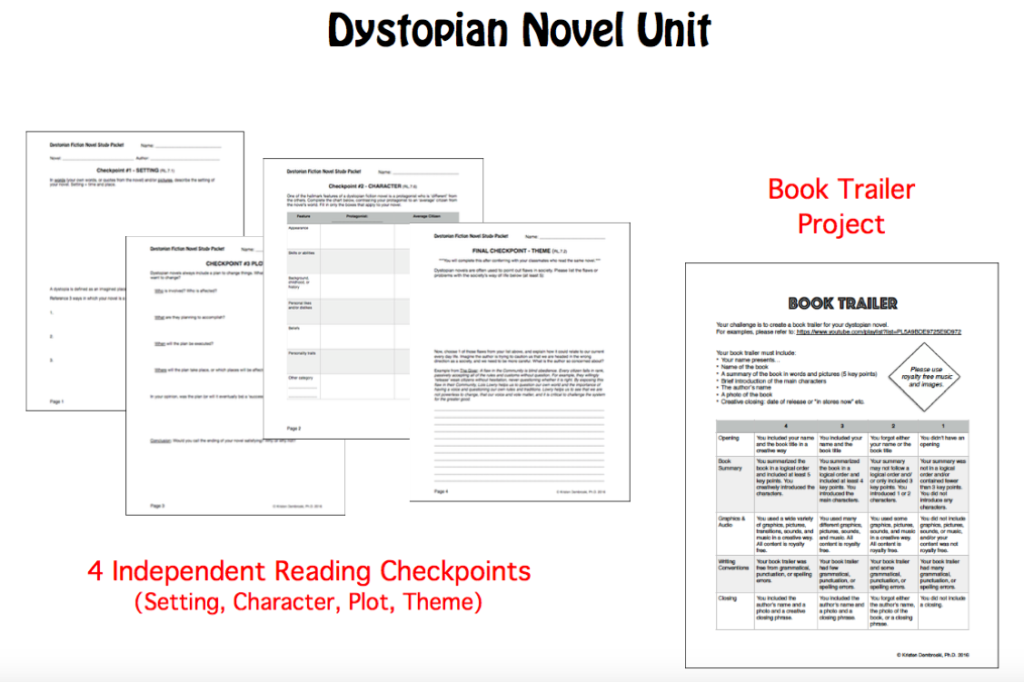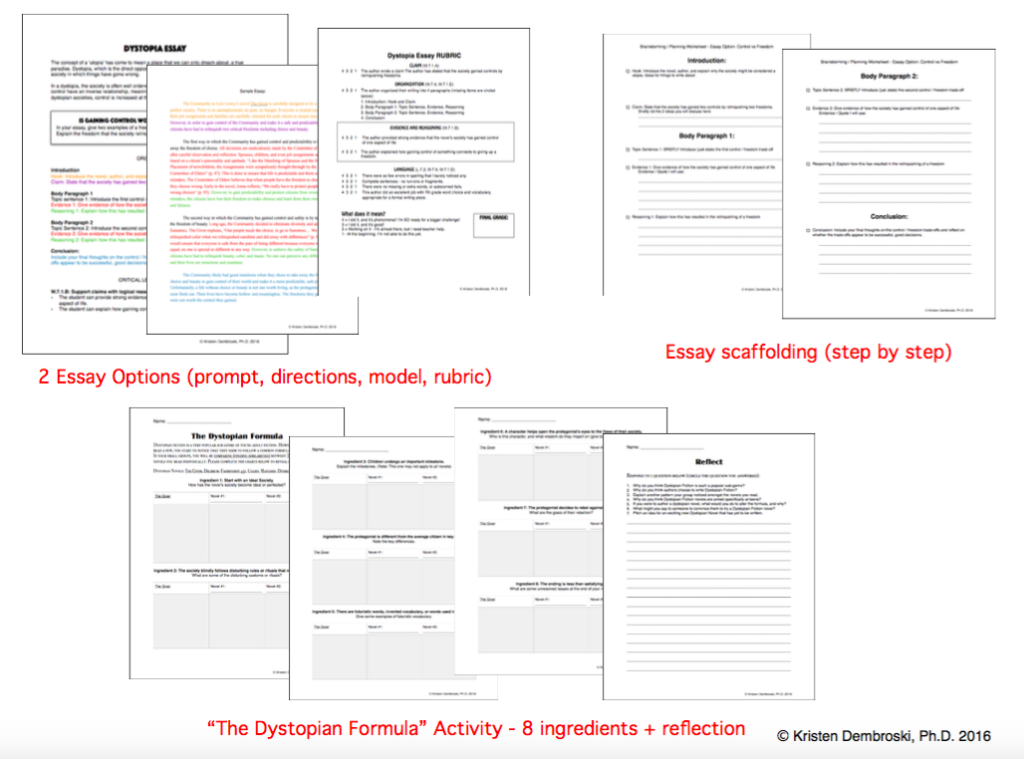 This 5-6 week unit combines Reading and Writing Workshop into a Literature Circle Genre Study of Dystopian Fiction and hits on a wide array of reading, writing, speaking, and listening standards.
This unit has been classroom tested and student approved! My students really loved this unit, largely because dystopian / science fiction is of major interest to them, and because they got to pursue their own reading selection and reading style. This unit helped us to discover how literature can be used as a critique on society and a metaphor for our deepest fears and dreams.
Included:
* Detailed Lesson Plans
* Independent Reading Checkpoints
* Cooperative Genre Study Activity (Dystopian Fiction Formula)
* 2 Essay Options including:
* Model Essays
* Scaffolding
* Rubrics
* Optional / Alternative assignment: Book Trailer
Click here if you want to download the lesson plans for free as a product preview!
4,259 total views, 1 views today