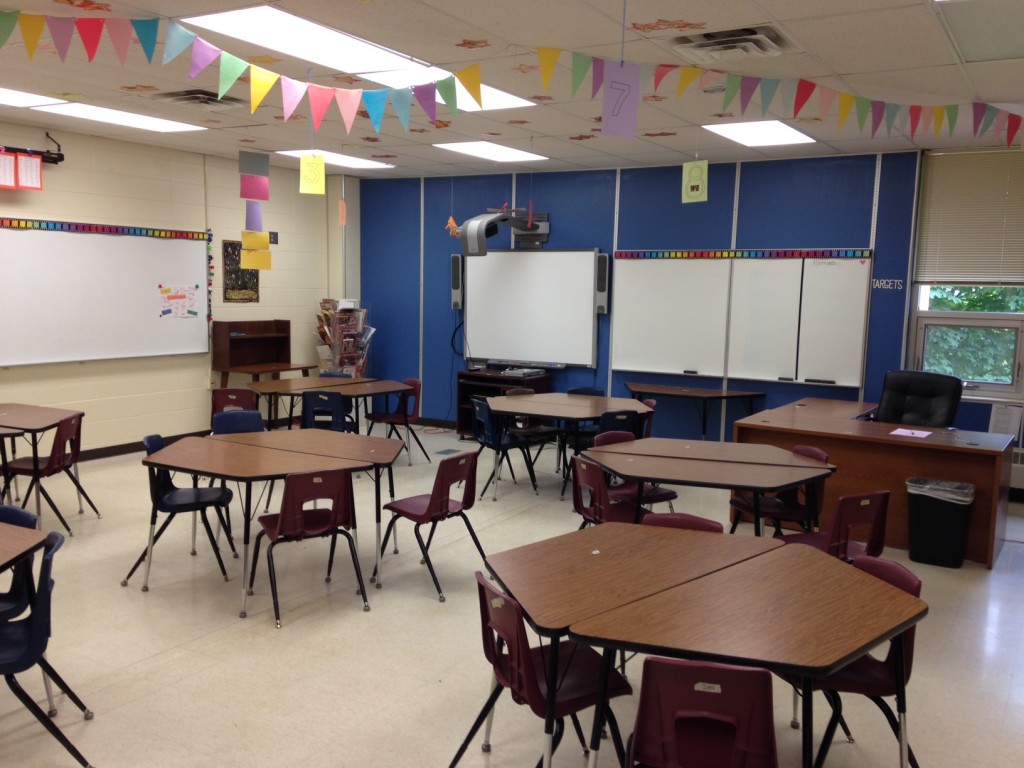 Yesterday was my last day in the classroom for the 2013-2014 school year. I said goodbye to my empty classroom for the summer. The lockers are empty, the hallways are eerily quiet, and my students are gone 🙁 I miss them already! At least my heart is full with the memories, and I look forward to them visiting me next year to tell me all about their freshman year (so glad our high school is just right across the street).
I'll still be posting throughout the summer. As a true teacher, I will never really stop working. I am teaching a college course on reading, tutoring a student, and researching writing workshop for curriculum hours over the summer. I'll also be schooling myself in new reading interventions for the fall – I'll be sure to post anything I think you'll find interesting.
I'm also excited to have somewhat of a life this summer! It's just me and the two dogs with a whole lotta sunshine. I've got a huge stack of books to read, 2 summer crafting projects. an empty fridge that needs to be filled with my cooking, a basement that needs organizing, the gym I'll be frequenting (so many classes I'm excited to try – especially Zumba!), friends to visit, parties to have, movies to watch, and so much more. I'm thinking of making one of those summer bucket lists – I just love lists! Here's to a great summer!
BTW I'd love to hear your summer plans! Please let me know below.
4,867 total views, 1 views today