Fellow teachers, you will totally understand where I am coming from with this post. We get so excited for summer – not because we plan to sit around all day, but because we'll finally have the time to catch up on all of the 'life' we miss out on during the school year. We get to take care of ourselves, take care of our homes, and reinvest in our relationships. I don't know a single teacher who doesn't push themselves even throughout the summer to be the best they can be.
Most of us, in fact, continue to work on our teaching practice throughout the summer. We tutor, plan, research, collaborate, and create. I don't stop thinking about my students and my classroom at all throughout 10 weeks. In fact, I will be doing something school related 5 days per week. The best part, of course, is that I get to sleep later, work at my own pace, and work anywhere I like (including my sunny backyard, the library, or a coffee shop).
I have many things I'm really excited to do this summer. I also have things I know I need to accomplish. To ensure that I maintain a healthy balance, I've created a Summer Bucket list. I'm happy to share it with you. I'd love to hear about your summer goals, whether or not you are an educator. What are you most excited about? What do you hope to accomplish?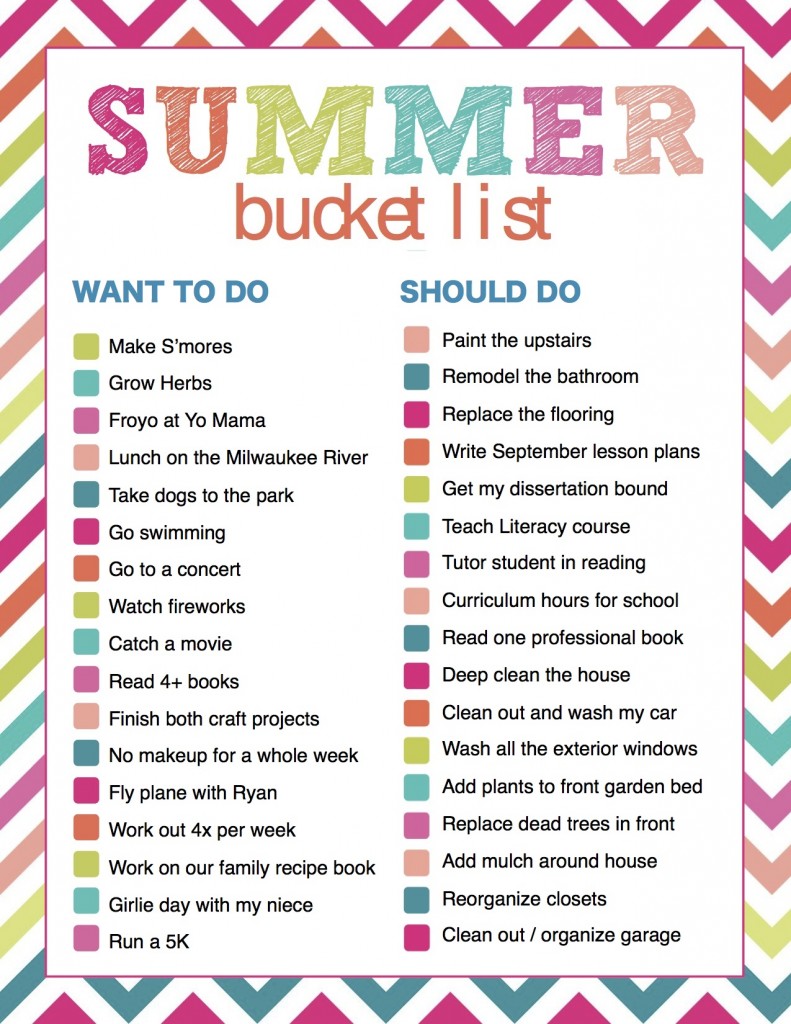 16,960 total views, 2 views today