We've made it through Week 34! (Only 5 to go!). Time for highlights!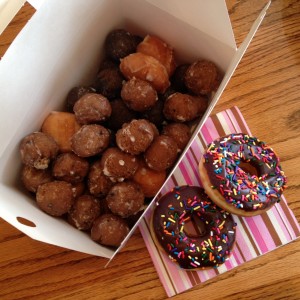 1. Testing – My poor students endured 2 rounds of testing this week. To help give them an extra boost, I brought in donuts. I blinked, and the box was empty. Teenagers are huuuuuungry!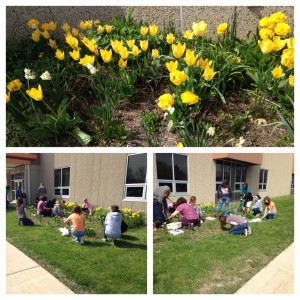 2. School Flower Garden – This week our school's art teacher organized an after school event for tending to our school flower garden. I think the tulips are just such a cheerful greeting at the front of our school. I've enjoyed watching them grow every day.
3. Cameras – As part of our Spite Fences unit, I got to teach my students about cameras and how they function. The thing is, they THINK they know everything about cameras. But each year, I am astounded at how silent the class grows when I start taking the camera apart and explaining how the film, shutter, aperture, advance film, and other features actually work. They have no clue. You can almost see the gears in their heads turning as they are soaking up the new knowledge. I look forward to that day every year! What's neat is that my husband and I have a pretty extensive collection of antique cameras, so I can bring in our old cameras from home like the HOLGA above.
4. Classroom Countdown – Only 23 days left! EEeeekkkK!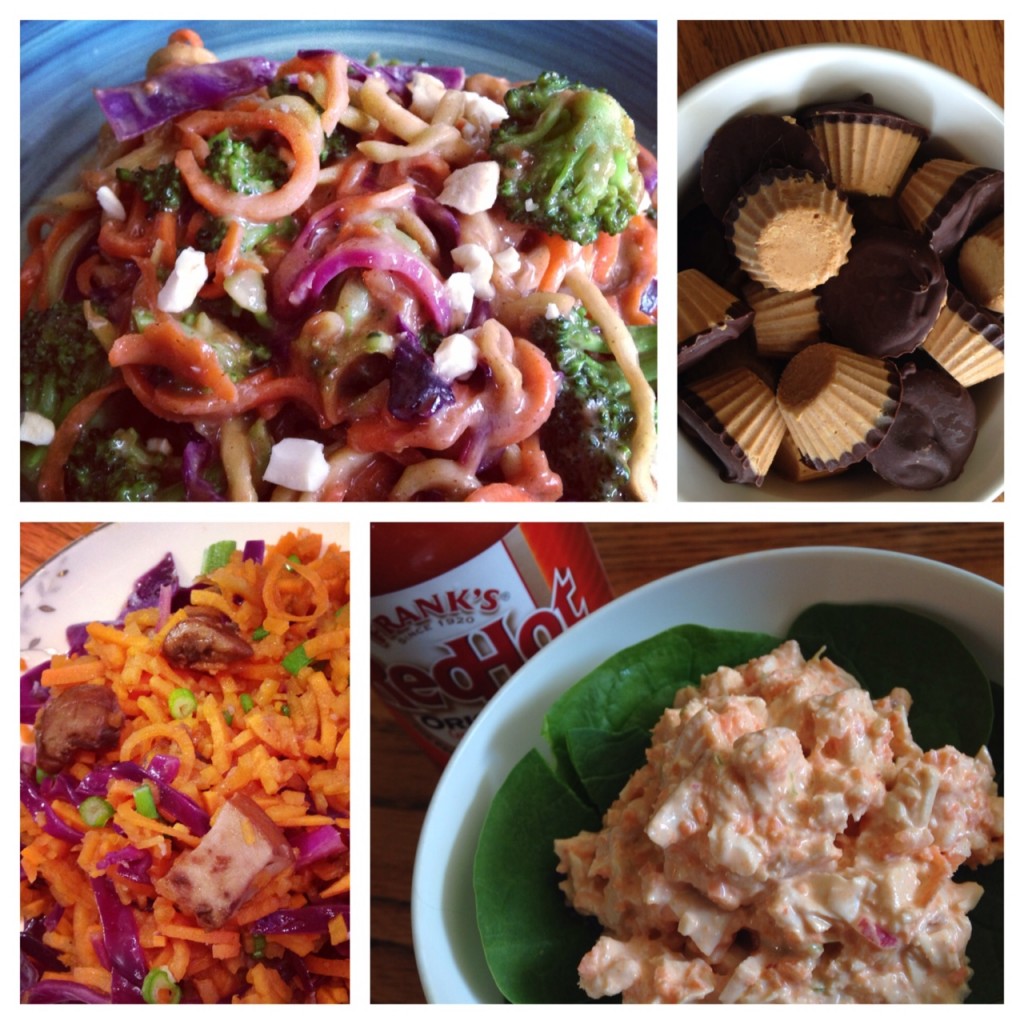 5. Weekly Eats – This week I cooked up some more delicious, nutritious, Paleo foods:  Poundless Pad Thai, Chocolate Almond Butter Cups, Cheat'n Chow Mein, Buffalo Chicken Salad. You can now officially worry that I am addicted to the almond peanut butter cups. I have a problem, and I don't want a solution! My favorite meal, by far, was the Buffalo Chicken salad. Mmmm…
3,458 total views, 1 views today