Congratulations, Week 29 Survivors! Enjoy these highlights from the week!
1. Elite Eight – The Book Bracket is evolving, and we have selected our Elite Eight! The current contenders are:
* The Lightning Thief
* Crank
* Legend
* Divergent
* Diary of a Wimpy Kid
* The Eleventh Plague
* Catching Fire
* Holes
We will vote again today (Friday) and Monday. I'll be back on Facebook and the blog to keep you updated!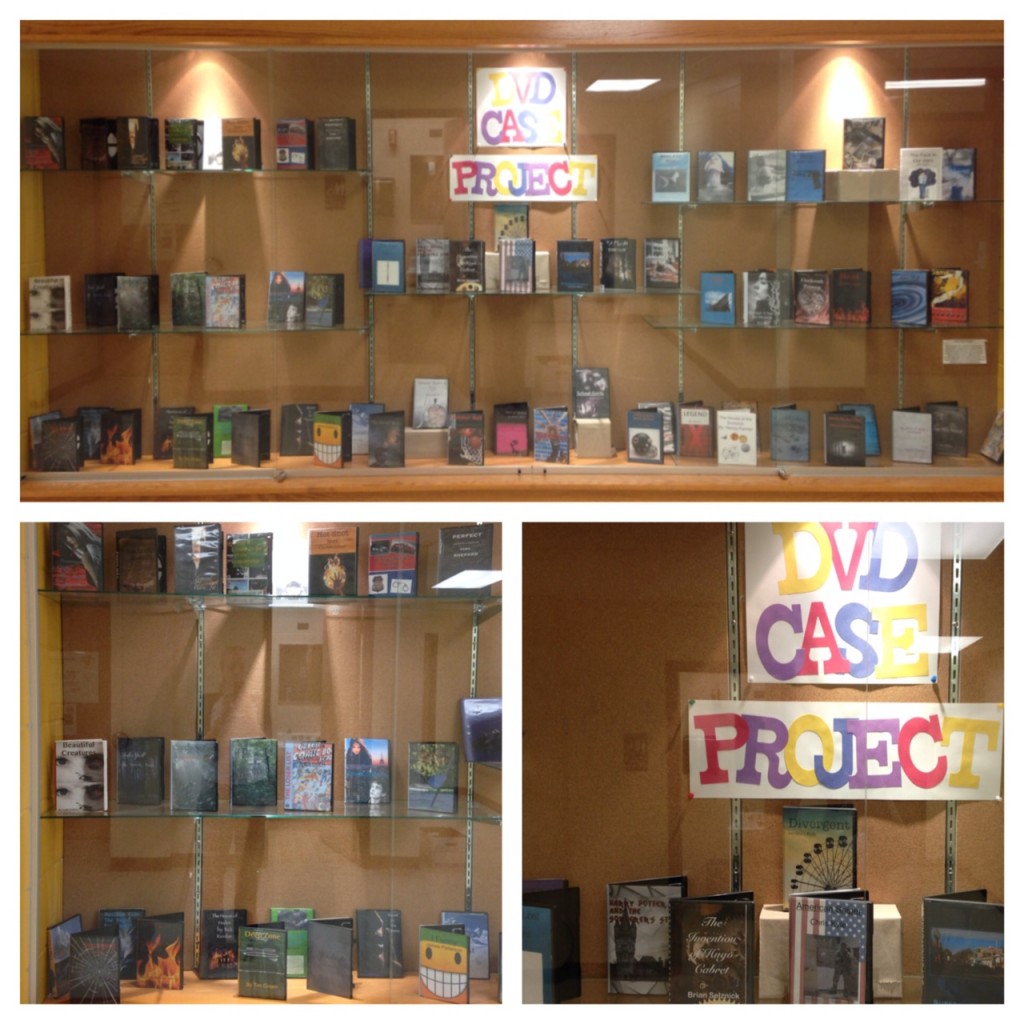 2. DVD Project Display – I finished another display of my students' DVD Case Projects. We have such a beautiful case to display their amazing work!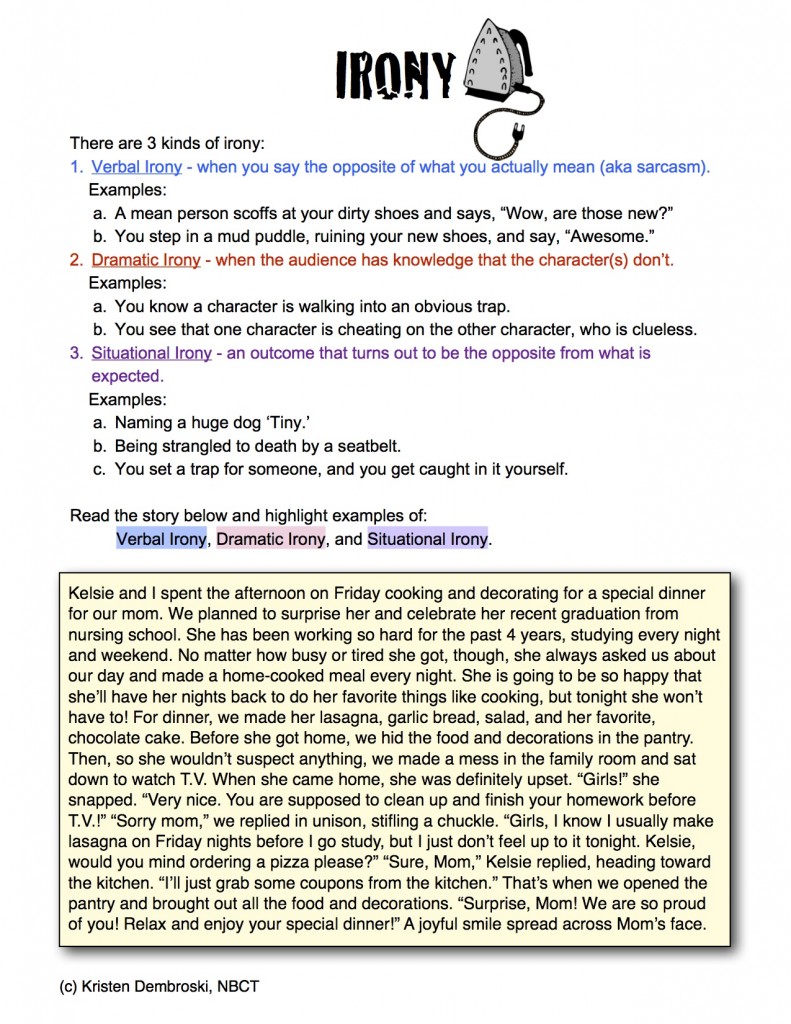 3. And Isn't it Ironic? – I taught my students about Irony this week. We even listened to the Alanis Morisette song "Ironic" and discussed how none of the examples in the song is actually irony (with the exception of Mr. Play-it-Safe saying, "Well isn't this nice?"), and how the real irony of the song is the inappropriate name. It should be named, "Unfortunate Circumstances," which would be a much more fitting title. Anyway, it was fun to watch their heads spin and churn and wrap themselves around this new concept. Like little light bulbs popping on one at a time. We had a good time and a good laugh! If you want to download the handout I used, I'll put it up on TpT this weekend!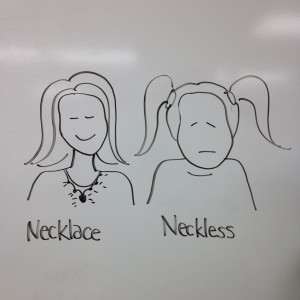 4. Neck…less? We're reading the story "The Necklace" by Guy de Maupassant. I had to draw this on the board this week because, well, isn't it obvious? They were so oblivious of their own spelling errors that they didn't even 'see' it at first. Yes, 'necklace' and 'neckless' ARE 2 different words!
5. Healthy Eats – If you've been following this blog, then you know I loves my food, and I am trying my best to eat healthfully. My favorite quote about food is, "The food you eat can be either the safest and most powerful form of medicine or the slowest form of poison" – Ann Wigmore. I truly believe that. You are what you eat, and I want to be very mindful of what I put in my body. My husband bought us a juicer for my birthday, and we have been having so much fun juicing for breakfast! I tell him we're 'drinking the rainbow,' haha! And the foods pictured above are from my weekly Sunday Cook-a-thon. This week I made Grain-free Cookie Bars, Veggie Stir Fry, Fire-Roasted Slow-Cooker Meatloaf, Teriyaki and Veggie Stir Fry, and Zoodles, as well as our weekly Veggie-Egg Muffins for breakfast (all dairy-free, grain-free – Paleo). Add the daily juicing, and we are in good shape! By the way – I'm totally new to the juicing scene. If you have a favorite 'recipe,' I'm dying to learn more! Please leave a comment below!
4,044 total views, 1 views today