Only 3 weeks of school left! We are barely surviving here, and everyone is going CrAzY! Here are the highlights from the week:
1. Assembly – We ended last week with an all-school assembly on Friday. There were basketball games, a choir performance, pom pons, raffles, shoot out competitions, videos, and so much fun! I believe these assemblies are important for so many reasons. They give us opportunities to teach and model appropriate behaviors in new scenarios, they build camaraderie and an all school spirit, a chance to appreciate one another's talents, and they give students a time of release and a chance to build fond memories of school.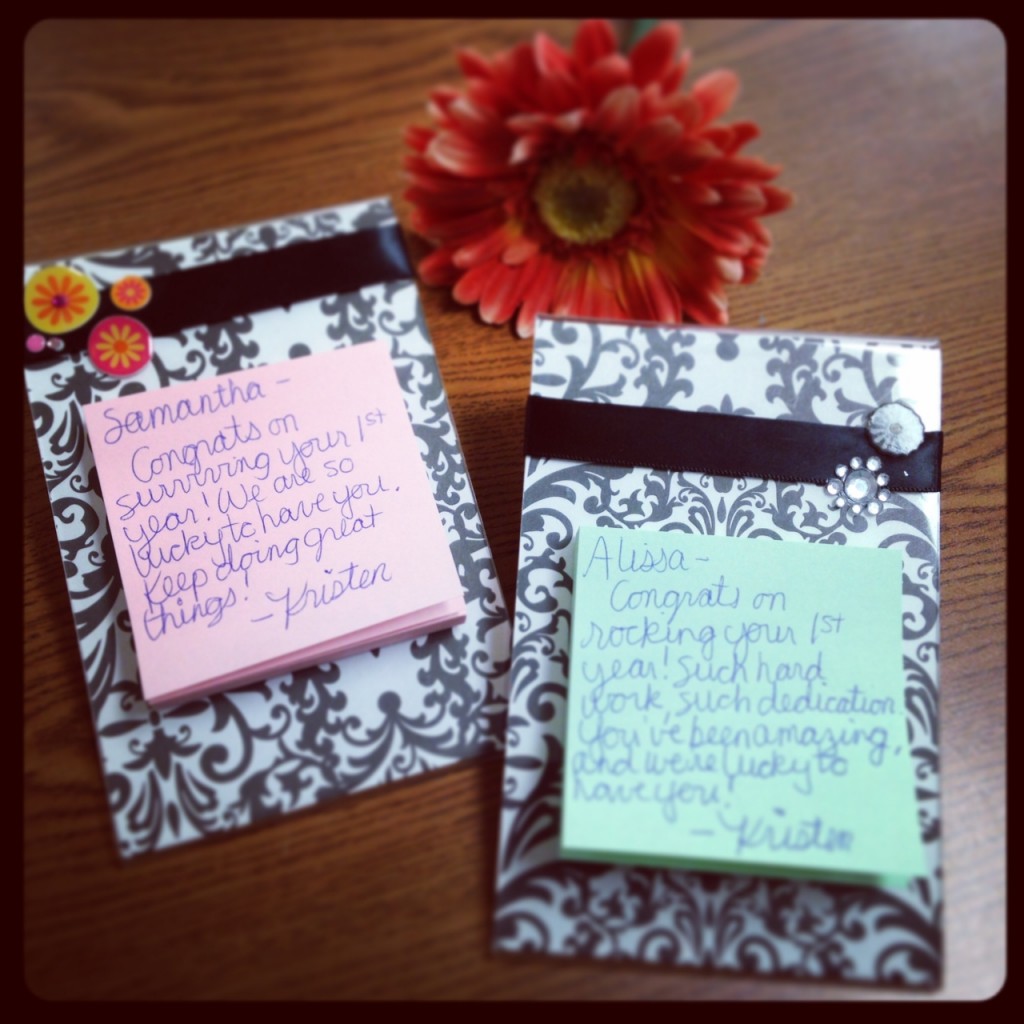 2. Teacher Gifts – There are 2 new teachers in my building that I have grown close to this year. They have been so much fun to work with, and I really appreciate how hard they are working with their students. I made them these teacher gifts – a post it holder. It's just a plastic frame (about $1) filled with scrapbook paper, then wrapped in a ribbon with some fun embellishments to hold it in place. It's an inexpensive but fancy looking and thoughtful gift that I hope they'll like!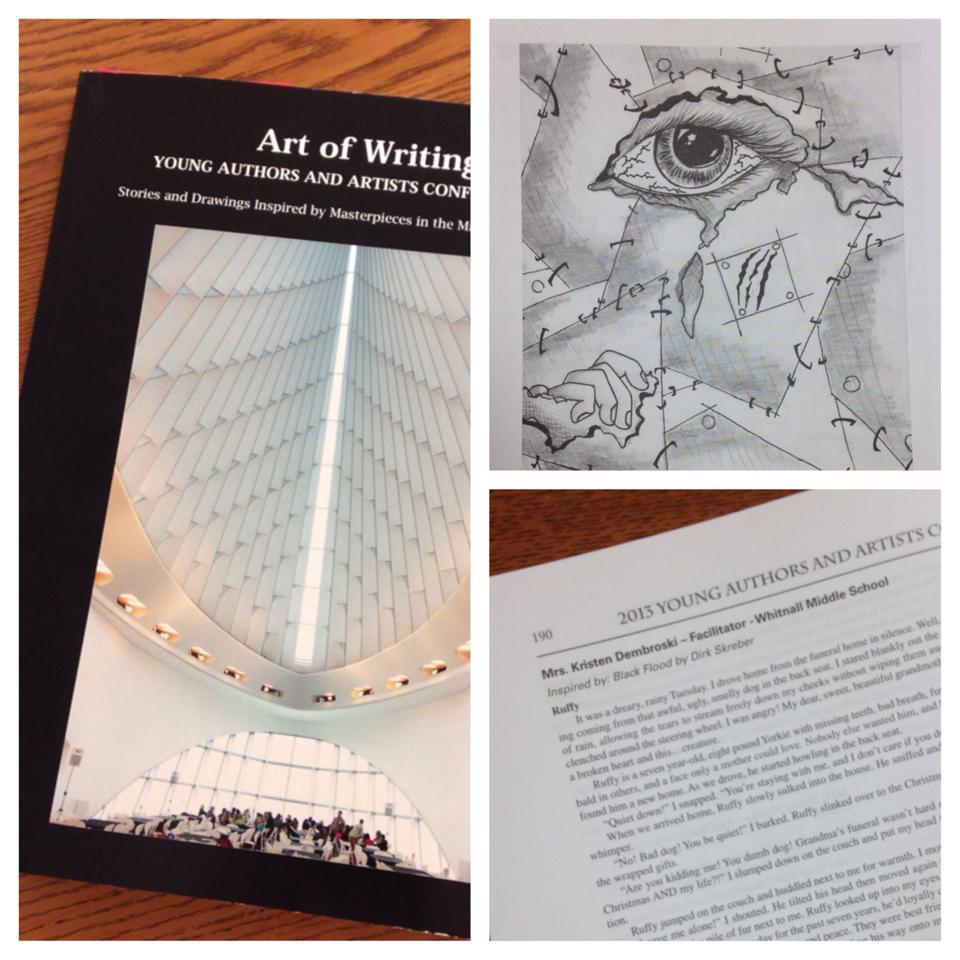 3. Art of Writing – You may have seen some of my other blog posts on the Art of Writing conference in Milwaukee. I think this is just such a unique opportunity for so many young authors and artists to be challenged, to network, and to learn a lot about their craft. Well our published book came in last week. My student's artwork was featured on the inside of the front cover (we were ecstatic!).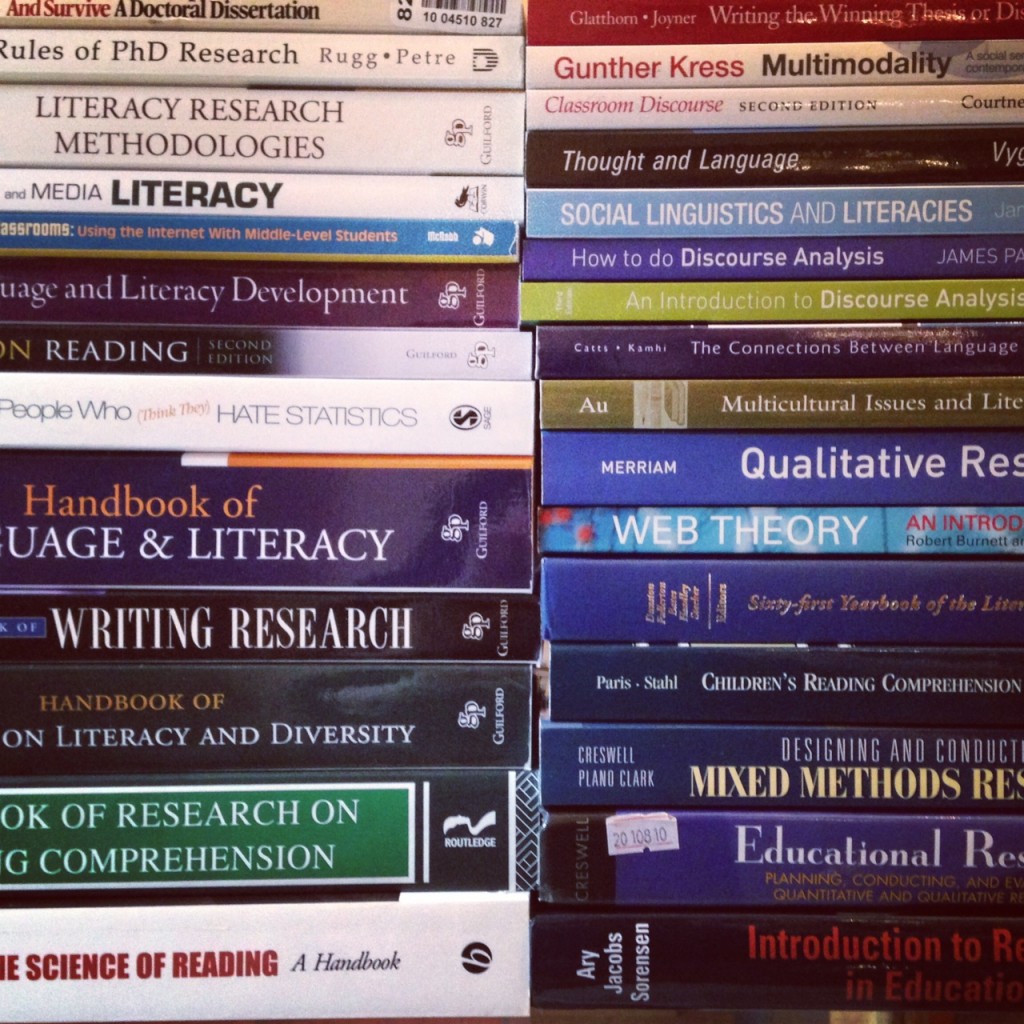 4. Ph.D. Books – As I am nearing my defense date, I have been reorganizing my materials and preparing myself mentally for this important milestone. I took inventory of my textbooks I have purchased – wow! That's a mortgage payment right there! There are books I loved and books I hated. I would say that I have learned the most from the handbooks in the lower left – they are quite expensive, but also a priceless wealth of knowledge. Any books that claim they can help guide you through the Ph.D. process with a smile on your face? Save your money.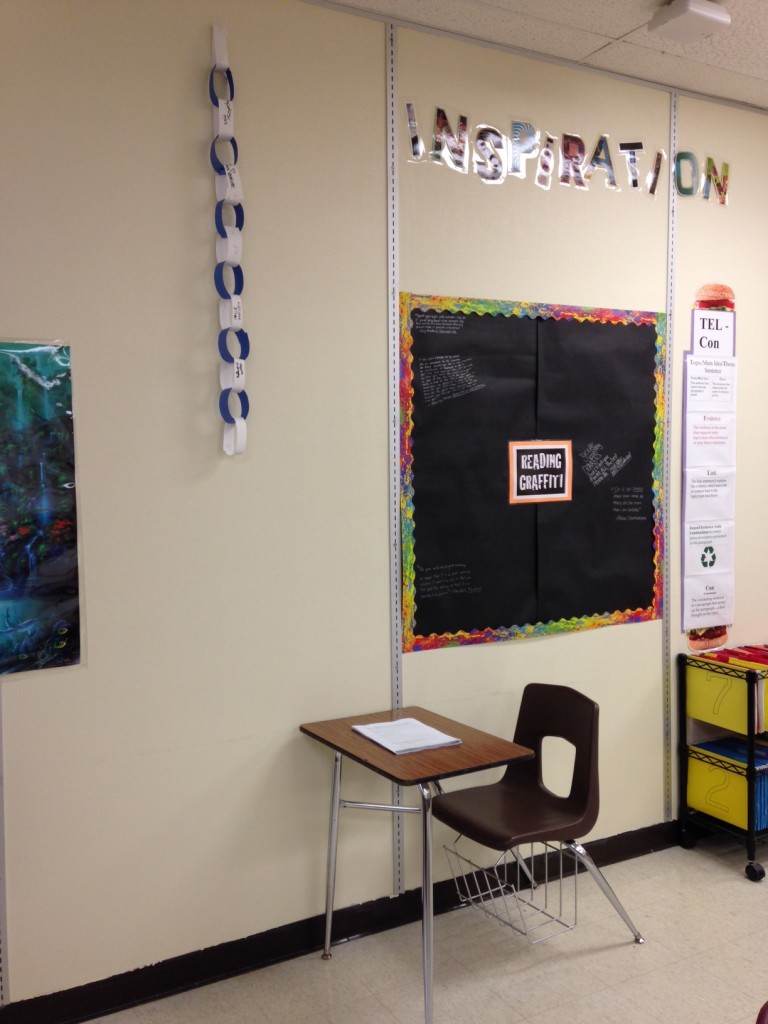 5. Countdown – 13 Days Left – Just Sayin'!
3,500 total views