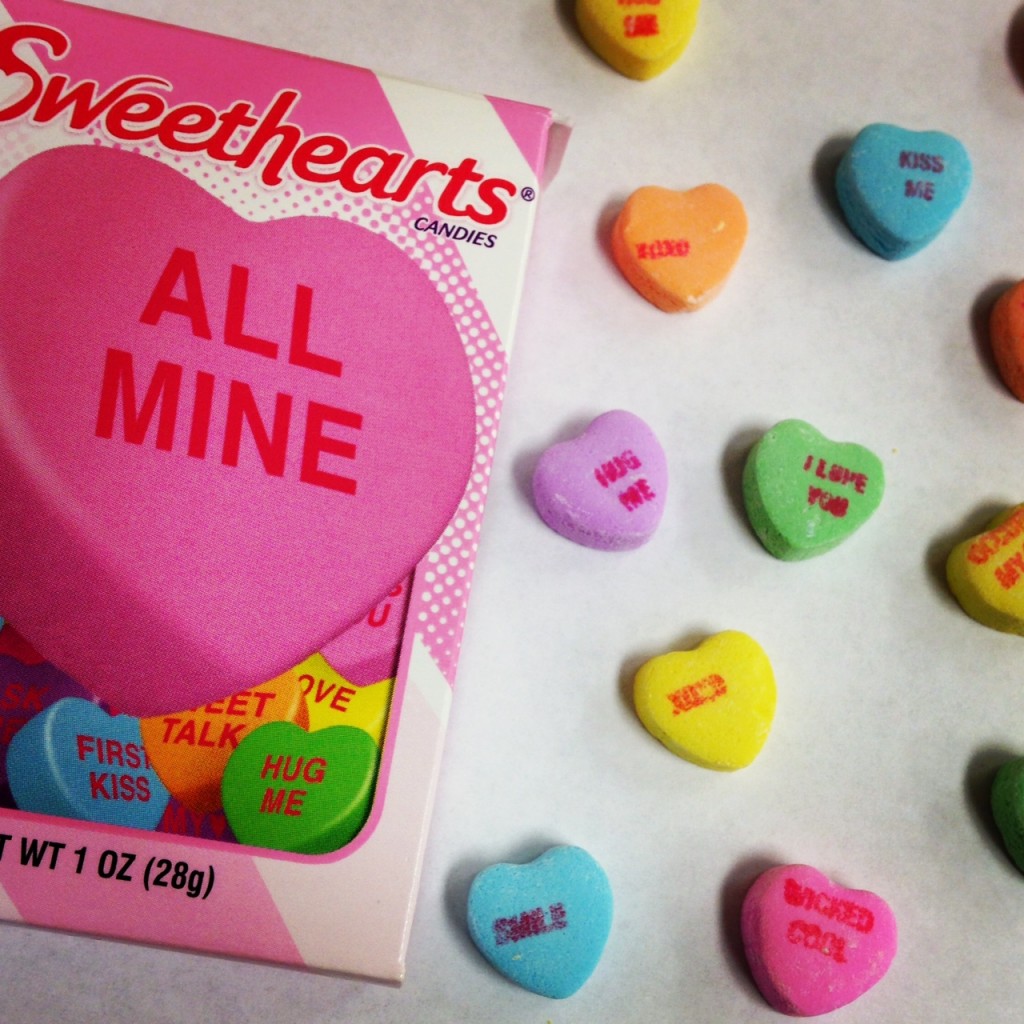 Valentine's Day is almost here – only 6 days away. My husband and I have a pact to only give handmade gifts, heartfelt gestures, and other gifts from the heart – no lavish dinners or extravagant nonsense. After all, we have birthdays, Christmas, and anniversaries for gift giving.
As a child, my mother always made Valentine's Day special. She would buy us (me, my sister, and my brother) something special to wear or enjoy on that day. I remember a gorgeous pink sweater, red heart earrings, a new book, a pink jewelry case, candy, chocolate, and a fresh rose picked from her garden. My mom taught me that Valentine's Day is about all kinds of love, especially love for your friends and family. It's never been an exclusively 'romantic' holiday for me.
On Valentine's Day, I like to remind everyone in my life how much I love and need them. It feels so good, and I certainly don't think I should need a holiday to remind me to do it!
I created some Valentine's Day cards on TinyPrints and had them sent directly to my favorites. Here are my designs below: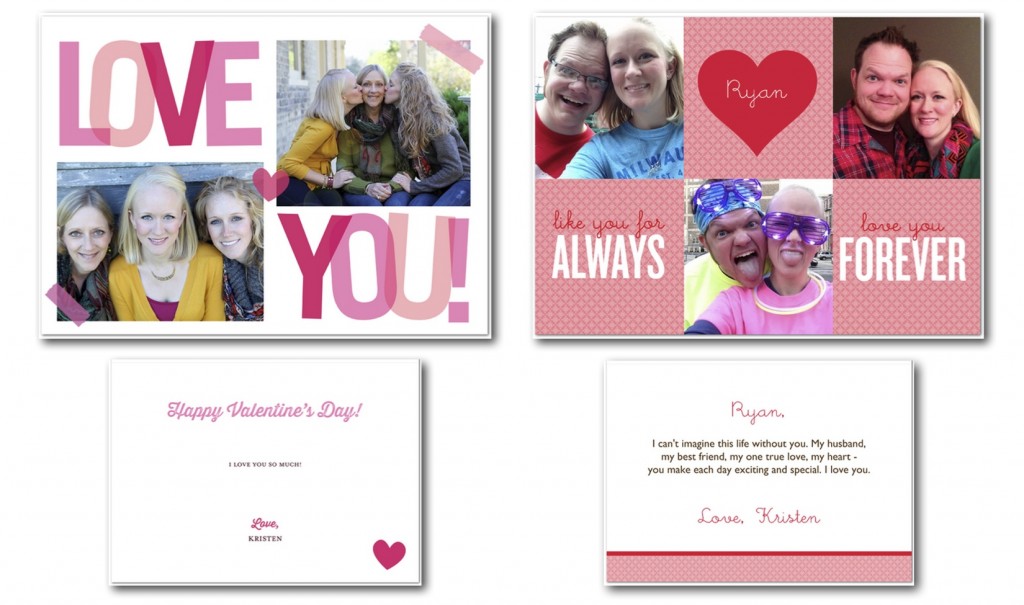 I also plan to cook my husband a nice home-cooked meal and dessert. I'm thinking Chipotle Barbacoa Shredded Beef Tacos and Homemade French Vanilla Coconut Ice Cream. The dogs – yeah they're getting some extra treats and belly rubs, too 🙂
If you're reading this, I wish you a Happy Valentine's Day – a day for love of all kinds!