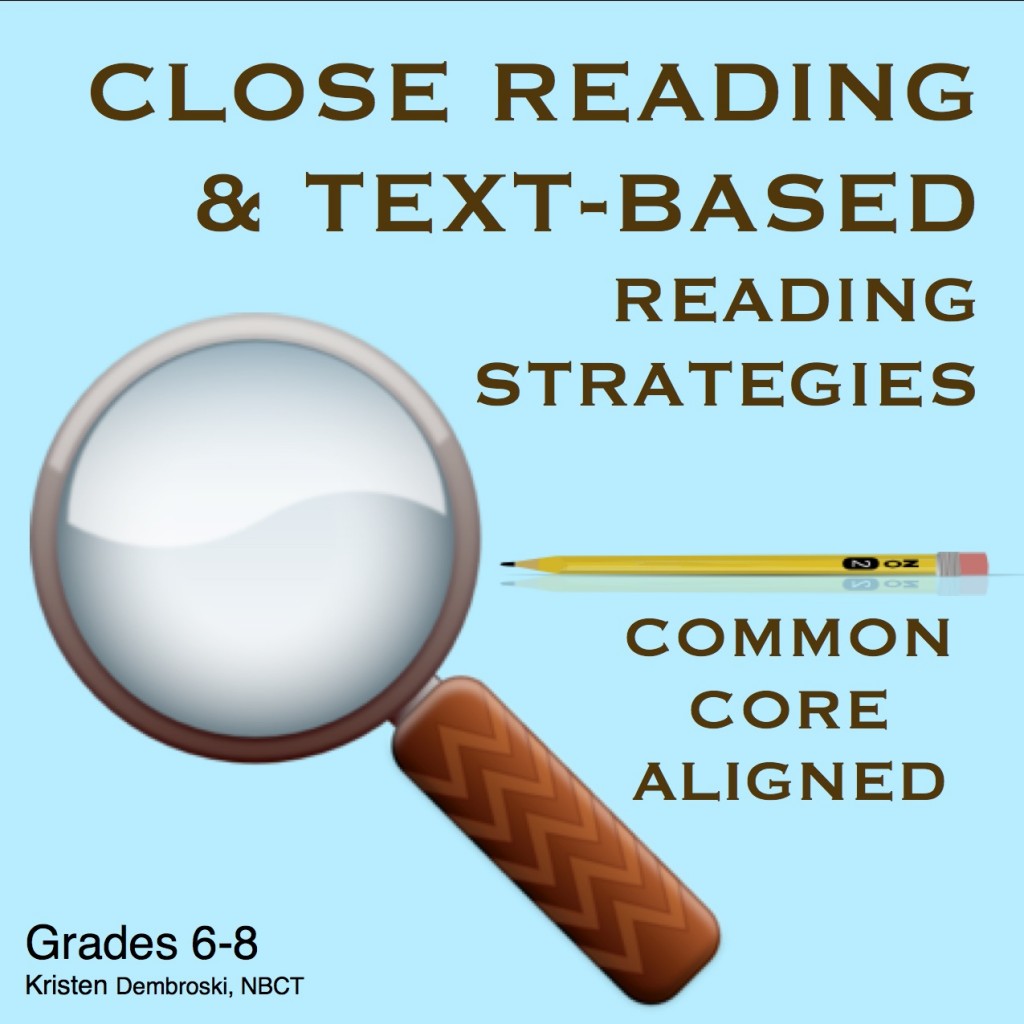 Yesterday morning, I was asked to give a presentation to the staff at our monthly Morning Staff Meeting on Reading in the Content Areas (Science, Math, and Social Studies). Though I am a Language Arts teacher for 3 classes a day, I am also the part-time Reading Specialist for our school, so Professional Development is one of my honors and duties in that role.
For this Professional Development session on Reading, I decided to focus on Close Reading and Text-Based Reading Strategies, which I have been studying as part of my Reading Specialist coursework as well as my PhD in Language and Literacy. I created a 10-age handout on the top strategies that a classroom teacher can implement to modify a text for struggling readers.
I designed this handout by first selecting a short, 1-page text that might be used in a 6th through 8th grade classroom. Then, I described each of the strategies/modifications as well as modeled how I would use that strategy with the model text. This way, teachers will have plenty of examples right at their fingertips. I also offered to help teachers select, create, and implement these strategies in their classroom. The strategies include:
1. Defining Purpose, Learning Targets
2. Boost Prior Knowledge
3. Chunking Text
4. Academic Vocabulary (Tiers 2 & 3)
5. SQ3R
6. Partner Talk
7. Highlight with a Purpose
8. Modified Notes & Graphic Organizers
The great news was that my colleagues had heard of or had experience with each of these strategies at some point, but they were glad to have a resource that modeled how to use them as a refresher. It's also a helpful idea to have this list of ideas in case you just need a reminder of another strategy to try.
If you would like to purchase this handout on Close Reading and Text-Based Reading, you can access it at my Teachers Pay Teachers Store by clicking the link or picture above. Thank you!
4,289 total views, 1 views today