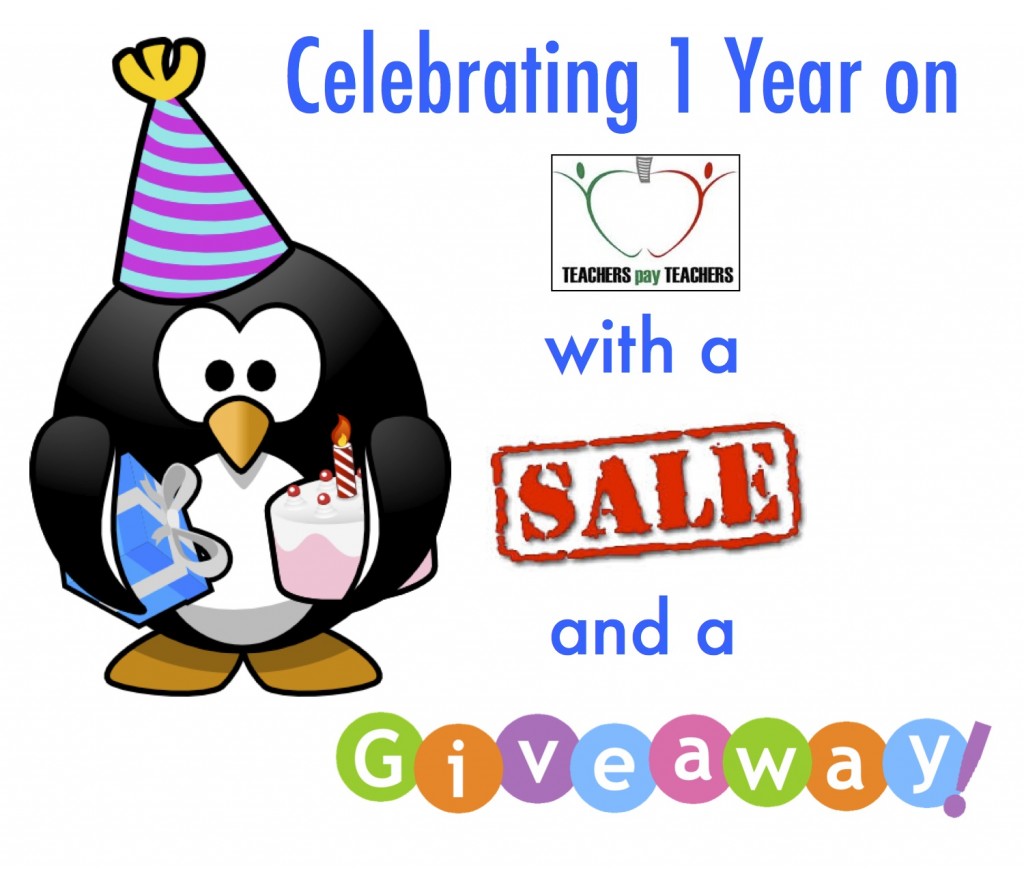 This October marks my one-year anniversary with Teachers Pay Teachers, a great website in which I can meet other committed, passionate teachers like myself, find new ideas for lesson plans, and share/sell my own lesson plans and materials. I have loved being a part of that community, and it has definitely made me a better teacher.
In celebration of my one-year anniversary, I am having a sale and a giveaway! Everything will be 15% off this Saturday, Sunday, and Monday. Now is a great time to stock up on those items on your wish list. Can I recommend a few great items? These are my top sellers:
Fingerprint Poetry
Finding the Main Idea
Argumentation Writing Unit
Argumentation Instructional Workbook
Word Tower: Greek and Latin Roots
Descriptive Writing: Show Me!
To be part of the giveaway (a $10 gift certificate to Teachers Pay Teachers), please enter below. Yay!!!
Update: CONGRATULATIONS to Emily Makinson, the winner of this $10 Gift Certificate Giveaway!
Some of my other Teachers Pay Teachers friends are also having some amazing sales and giveaways:
4,433 total views, 1 views today