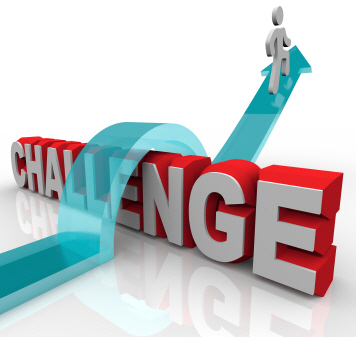 I have a Teacher Challenge for you. Yes you! When is the last time you used manipulatives in your classroom? If you don't teach elementary math or science, then you probably rarely use them. But the students LOVE them, and they increase their engagement, communication, and learning! That is why I am challenging you to find a way to use manipulatives in your next unit of learning.
A manipulative is a physical tool for teaching. They are things that we can physically touch, rearrange, alter, and, well… manipulate. Manipulatives can include blocks, money, puzzles, or any tool that you give your student to use to explore a concept or skill.
I love using manipulatives because the students love DOING. They are engaging with learning through listening, speaking, and movement all at once. Students can explore tough concepts and find new ways to express their learning besides traditional reading and writing. This is a great way to differentiate for various student populations as well.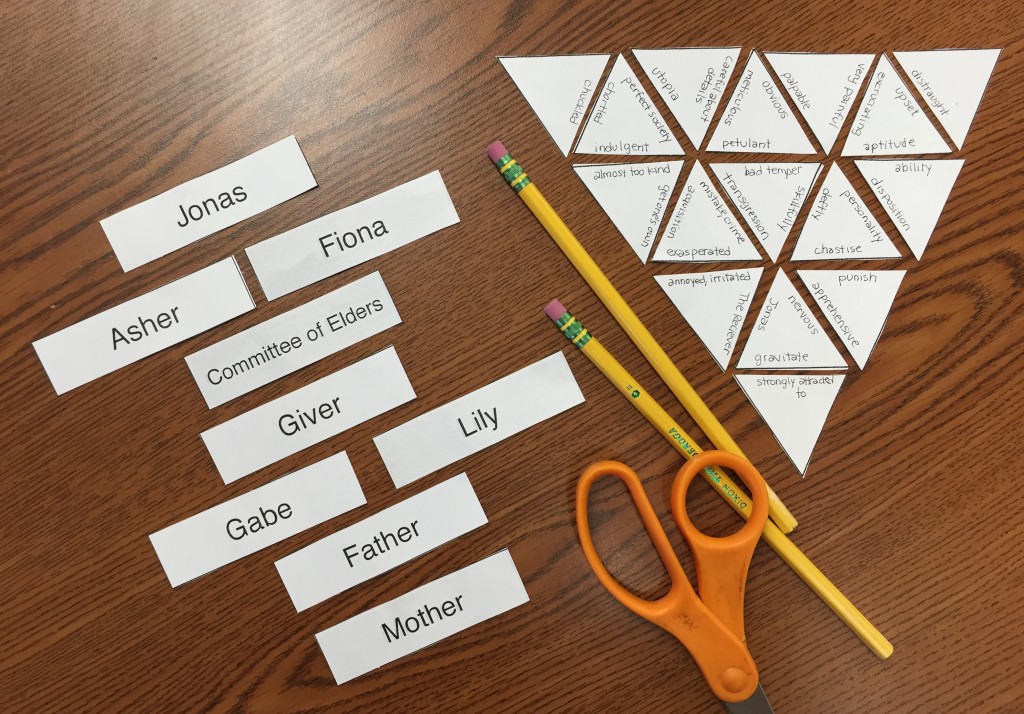 Let me share some examples of how i used manipulatives recently in my 7th grade Language Arts classroom. During a novel unit on The Giver by Lois Lowry, I wanted my students to practice vocabulary words as well as demonstrate their reading comprehension in some non-traditional ways.
Character Ranking Manipulative
This activity is designed to (formatively) assess Reading Comprehension and engage students in a deeper discussion of the novel. I had my students get in partners and cut out tiles with all of the main characters' names on them. Then, I gave them various tasks for reordering the character tiles based on their knowledge of the character. For example, I had them rank/rearrange based on the following traits:
youngest to oldest
least to most authority
least to most likable
unintelligent to intelligent
ignorant to wise
shy to outgoing
deceptive to honest
happiest to saddest
I wasn't looking for any one right answer (except for #1!), but rather wanted to encourage my students to discuss, challenge one another, and delve deeper into their understanding of the characters and their roles in the novel. I'm always shocked at the wonderful ideas and interpretations they share with the class. It also provided a great opportunity for teaching various concepts such as authority, wisdom, ignorance, and deception.
Triangle Puzzle
We did a fair amount of vocabulary instruction in class, so this activity was simply for reviewing. I created a blank pyramid (you can buy one here in my TpT store if you'd like), and filled it in with the words/definitions we have been studying. Then, in partners, I had my students cut them apart, mix them up, and attempt to recreate the pyramid. We did this for several days, attempting to get faster each day. They started requesting this activity because they enjoyed it so much!
A few tips on using manipulatives:
I keep a bucket of scissors in my classroom for this purpose
You only really need one set per class, but you can also have one set per student so they can take it home and practice on their own
Save all your business envelopes from the spam you get in your mail. They are FREE and great for storing your manipulatives!