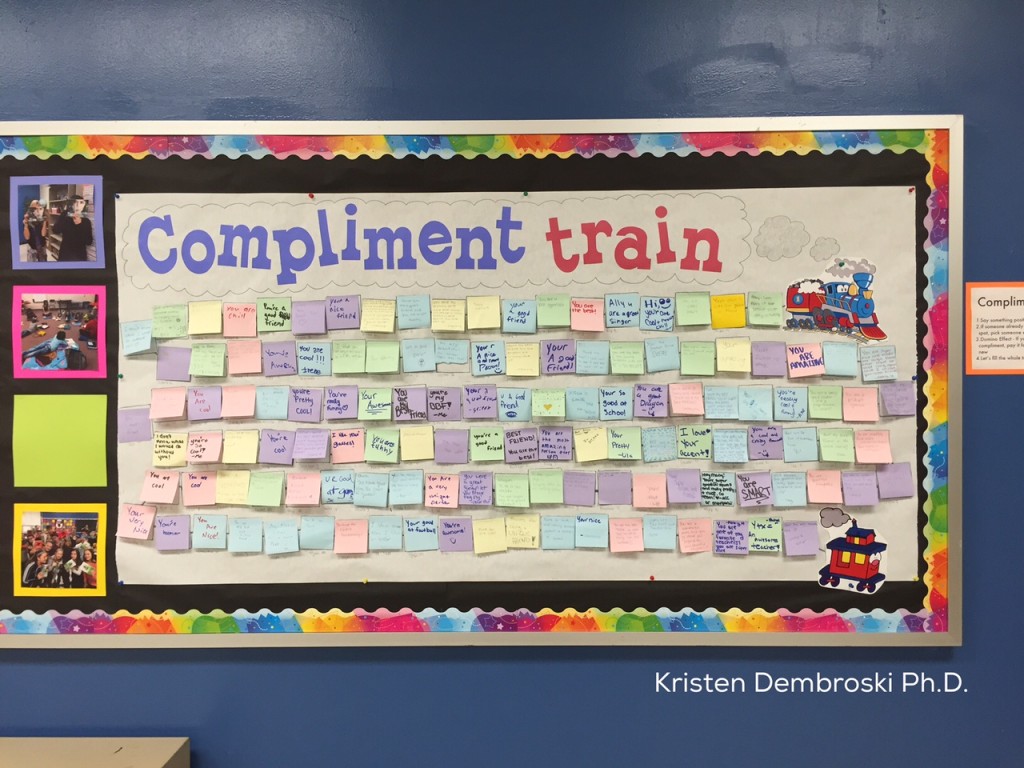 I was very excited to introduce this new bulletin board in my room. Each of my 126 students got their own spot on the train, and I provided post-its and a set of guidelines.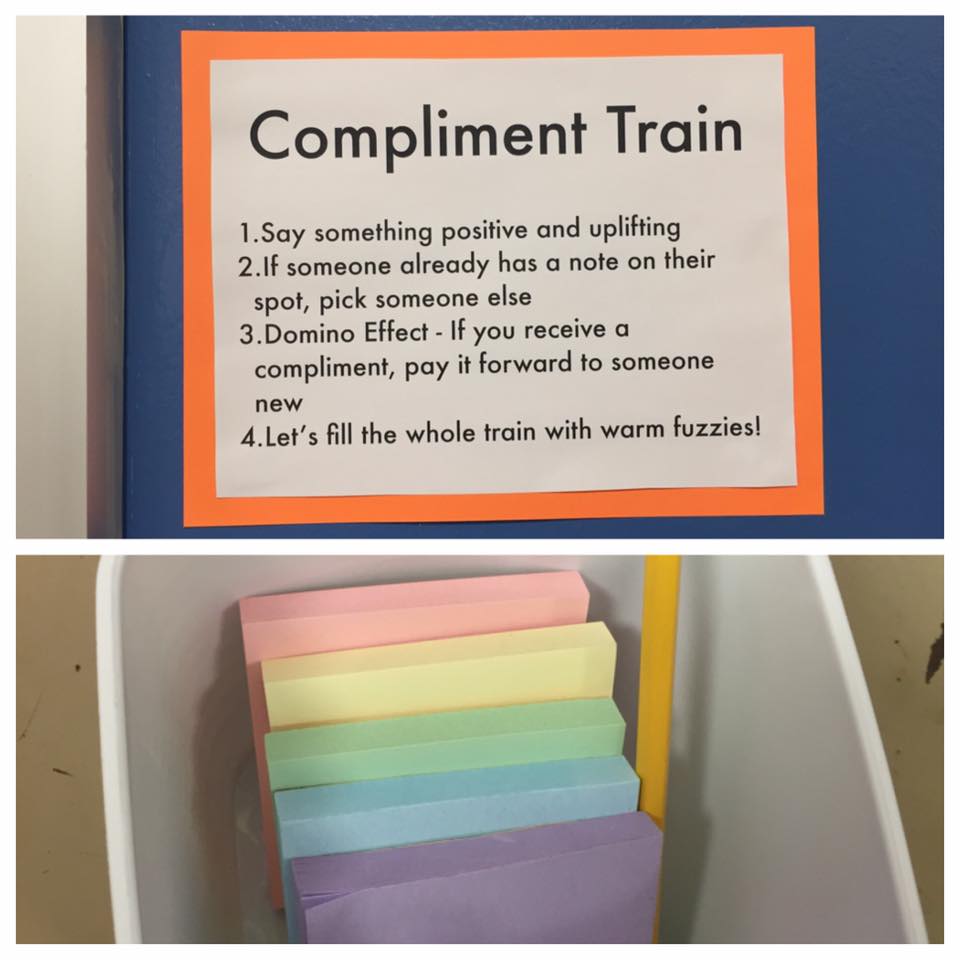 It took only 4 DAYS to fill the train. Kids were flocking to my room to fill it out, including students I don't even have in class! They were thrilled. I especially loved watching the more shy or quiet students meander by and slyly try to check out their spot, and then watch their face light up when they realize someone left them a compliment. It was the highlight of my year!
Below are some of my favorite entries on the train:
Obviously we need to work on your/you're, but what a fun tradition! I plan to leave it up for 2 weeks, then let them take home their post-its. Then we will clear the board and start all over again!