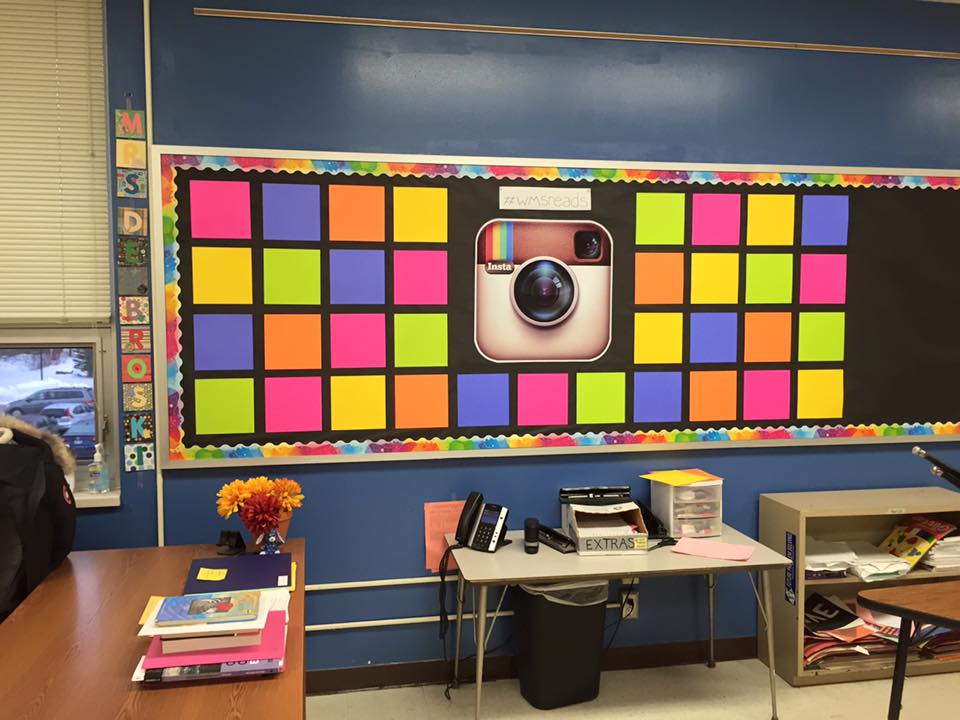 Hooray – I'm working on a fun new bulletin board in my classroom! This one is a take on Instagram, which is widely popular among my students. The board will feature pictures of my students engaging in fun reading and related activities all throughout the school. I'll snap a few pictures during SSR (Sustained Silent Reading), Library checkout (that shining smile when they check out a new book!) and other candid moments in the classroom. I think my students will really enjoy seeing themselves on the board. Overall, my intent is to highlight the positive reading culture in our school.
The hashtag at the top reads #wmsreads. This is for school use only – nothing will actually be posted on social media.
I've slowly been working on this a bit every day for the past month, and they are just SO curious to know what it is about! I told them to wait and see, but the day I put up the Instagram logo? They couldn't stop talking about it! I can't wait to see them checking the board each morning to see new pictures. Maybe they'll be inspired to check out a new book, or ask a fellow student for a recommendation!
UPDATE 5-15-16: See the final product by clicking here!
4,856 total views, 1 views today