Week 24 is in 'da books! Below are this week's highlights!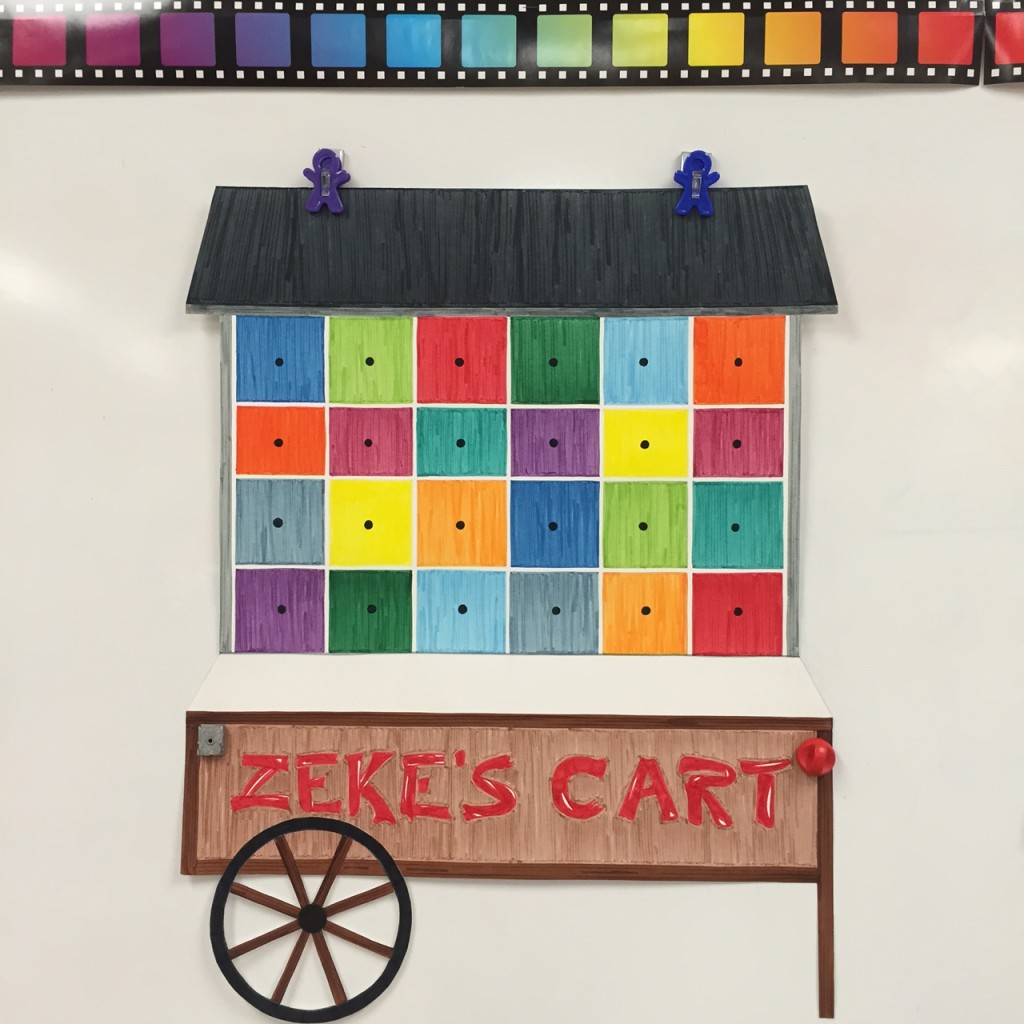 1. Author Visit – Trudy Krisher is coming in just 3 days! We are so excited! In preparation for our discussion of her novel, Spite Fences, we have been preparing a display of items that would be found in Zeke's Cart (a main character from the novel). Students are bringing in 'white elephant' type items that we will do a creative writing around under her guidance on Monday. Can't wait to share that with you!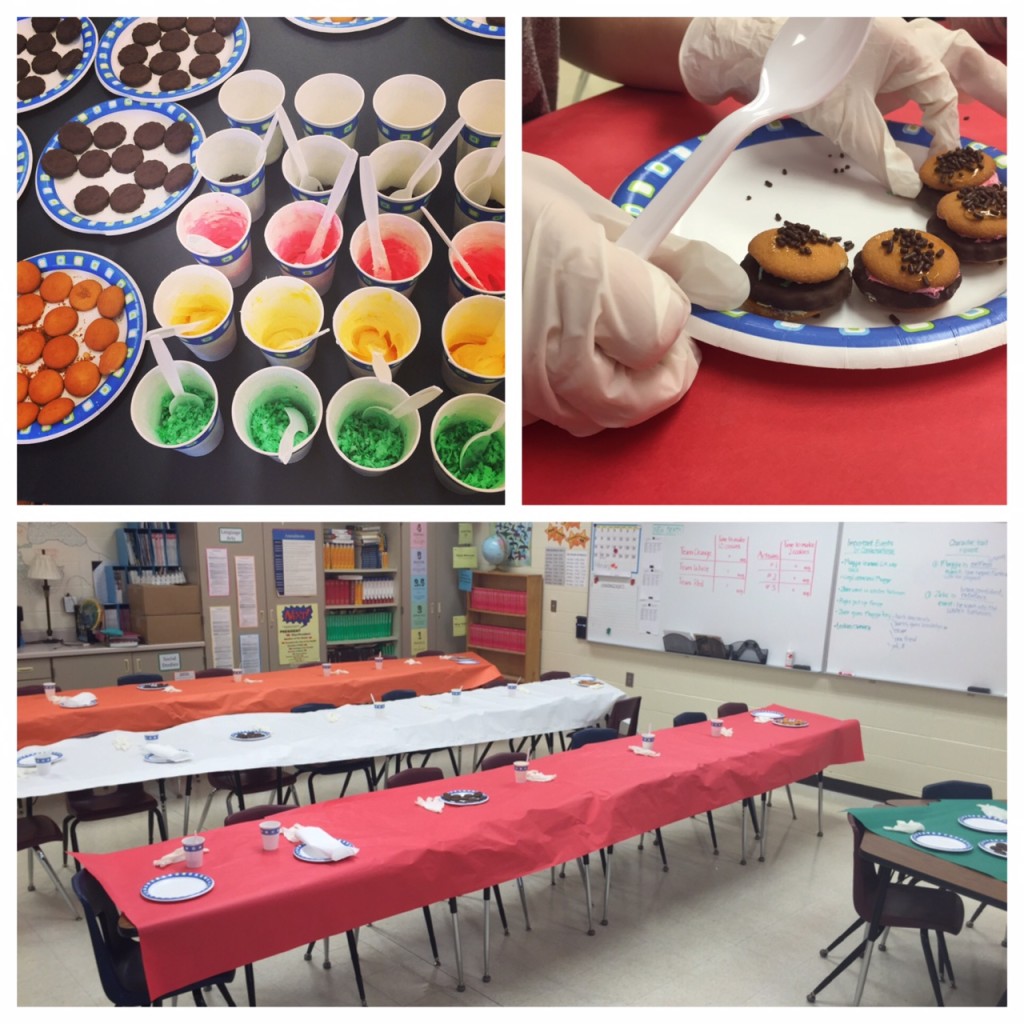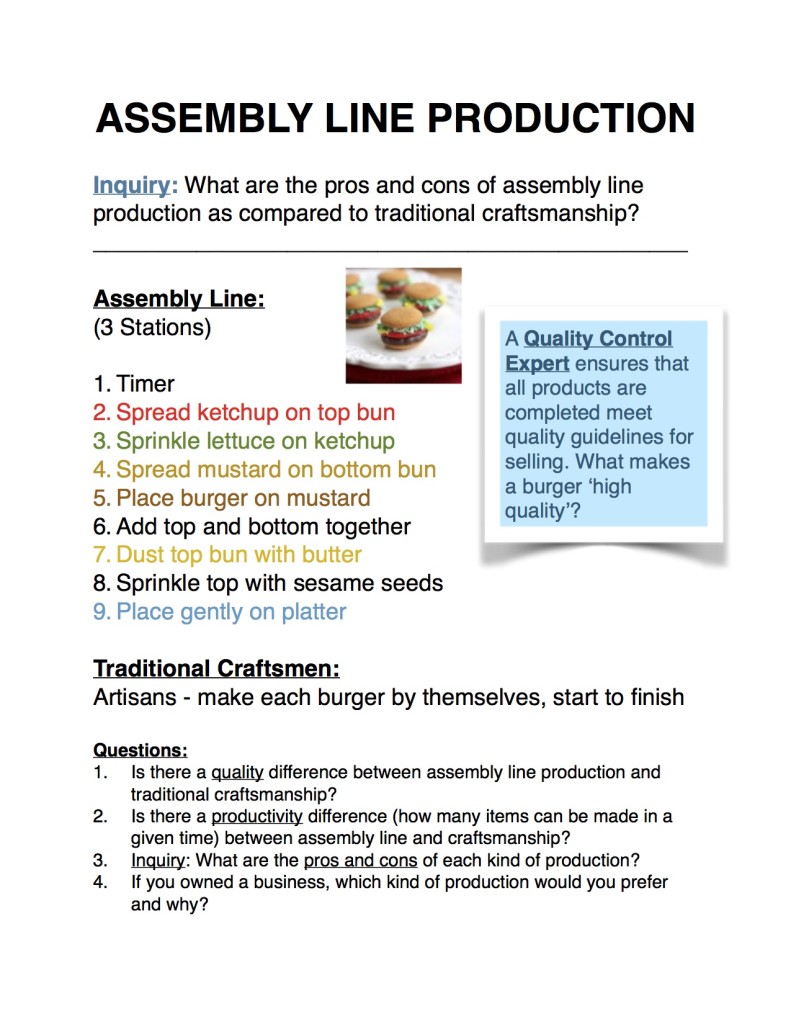 2. Assembly Line Production – We also did a fun activity this week in Social Studies, engaging in a hands-on experience with the pros and cons of assembly line production. I had students time themselves and compute average production time per item (and yes, they got to eat the final product, a cookie 'burger'). Needless to say, this activity was a big hit! They loved it, and they even cleaned up after themselves and asked if we could do it again. I liked exploring this important element of our modern economy and discussing the benefits and potential chllenges it causes as well.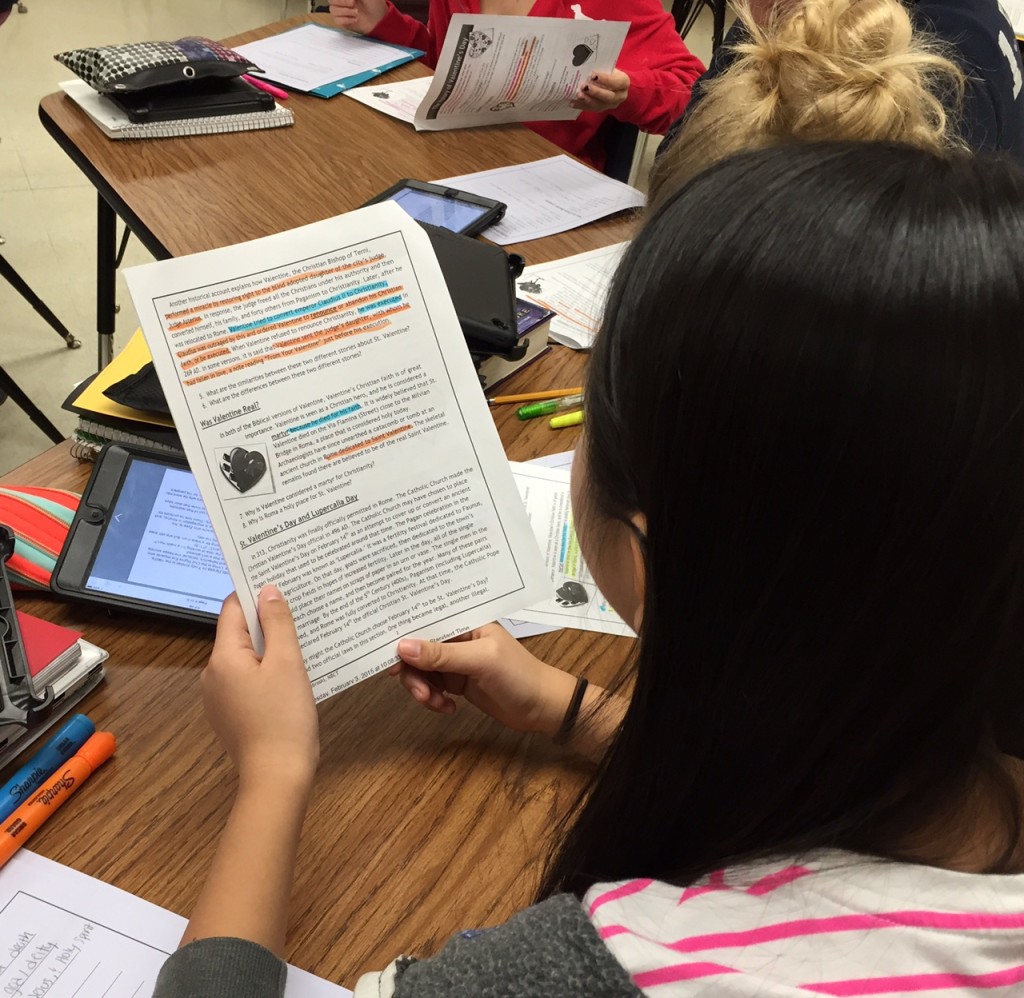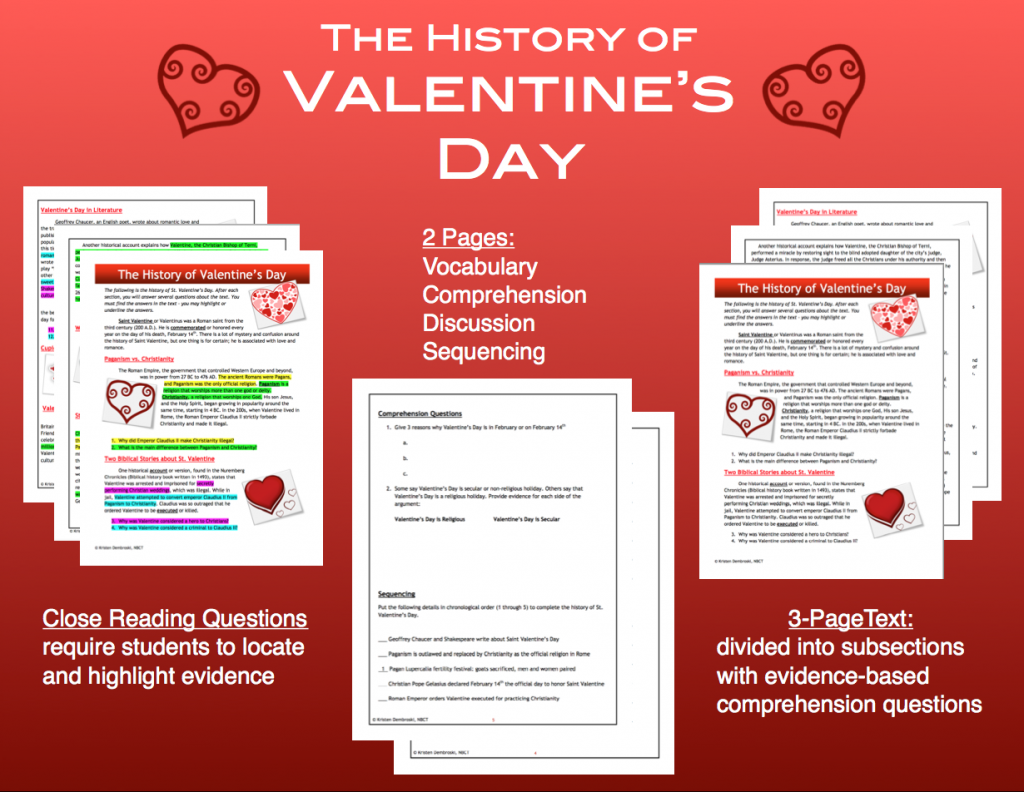 3. Valentine's Day Activities – On Friday of last week, my Language Arts class also completed this Valentine's Day Close Reading activity. We have been focusing on close reading and finding supporting evidence all year in all classes, so this was a good review. It's also kind of interesting to learn facts you didn't know about this popular holiday.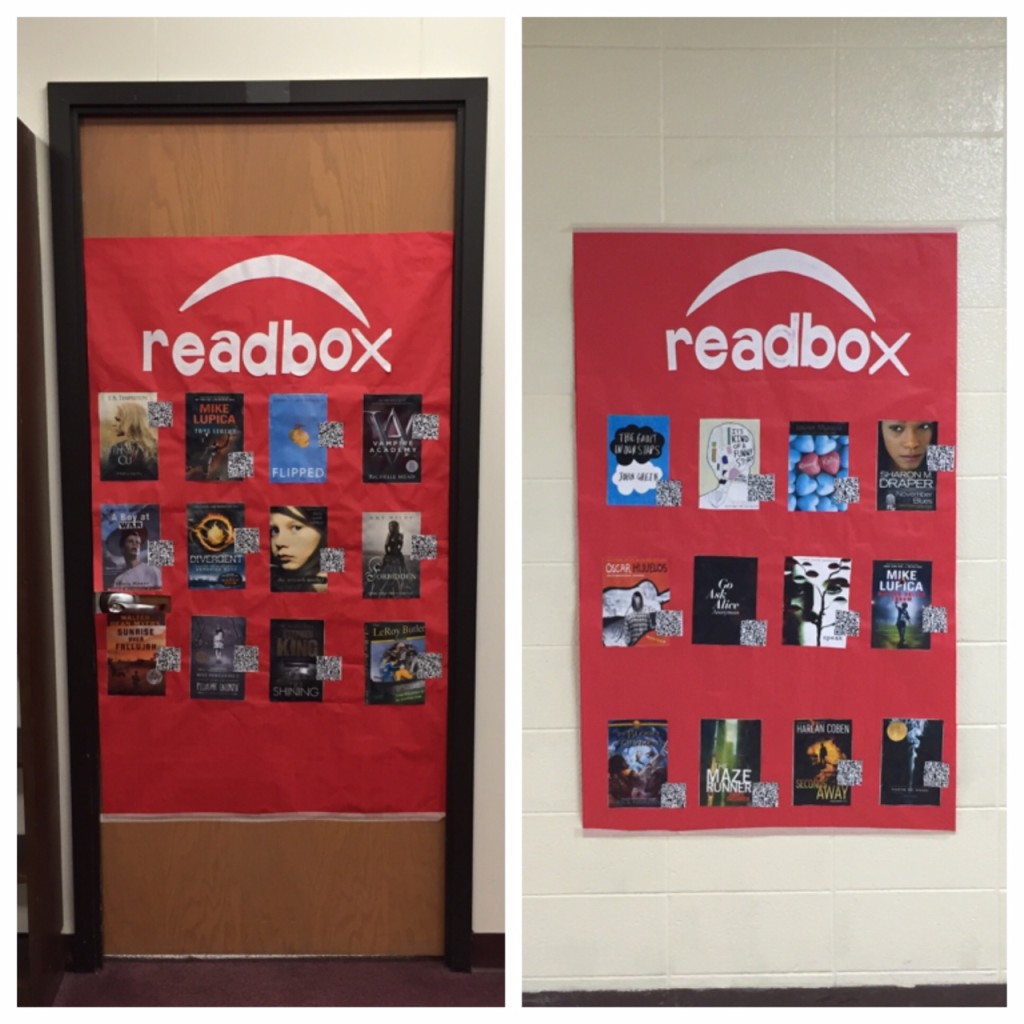 4. Readbox Doors – You may have seen my earlier post about the Readbox Bulletin Board I put up in our cafeteria. Well our student-run art club also made some additional Readboxes that could be displayed throughout the school. I think they turned out great!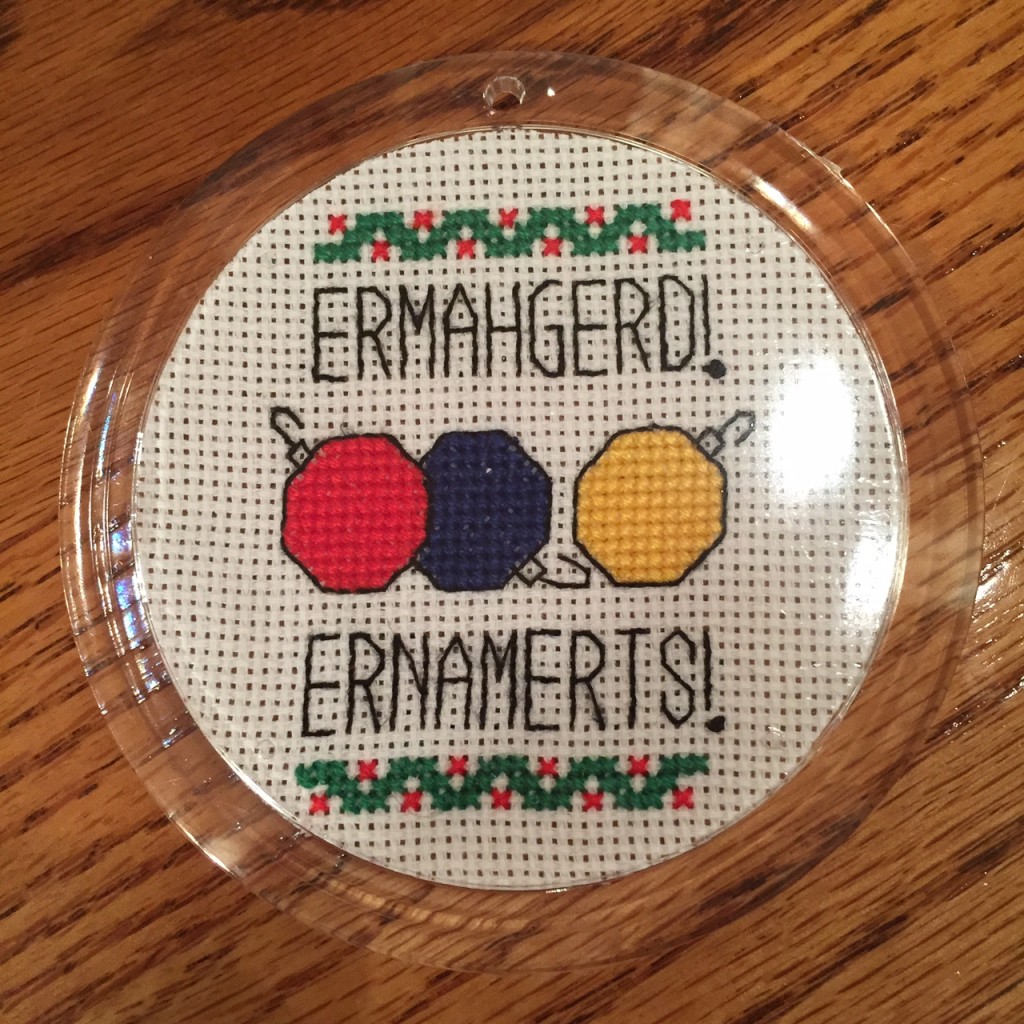 5. Just For Fun – I thought I'd share with you a project I recently completed. If you follow this blog, you know I love to hand make all my gifts (whenever possible). I found this awesome pattern on steotch.com and it just makes me chuckle every time. My husband is always making 'Ermahgerd' jokes, so I mostly made this for him. If you like ironic, snarky cross-stitching, then head on over to steotch's website or etsy page for some laughs.
I hope you had a great week and that you aren't totally frozen or buried in piles of snow. It is bound to warm up soon, so hang in there!