Happy Back-to-School! Today is our first Friday of the 2014-2015 school year, and we've made it through week 1. It was your typical first week back with bumps in the road and interesting challenges, but we made it!
Every Friday, I post a "High Five For Friday" entry that highlights 5 things from the week. It's all about being positive and finding things to celebrate. Here are this week's 5:
1. School Supplies – The Supply Fairy delivered a wonderful, colorful pile of back-to-school supplies to my room! I do all the ordering for our department, so that is why there is so much here. Who doesn't love new pencils, highlighters, and white out?!?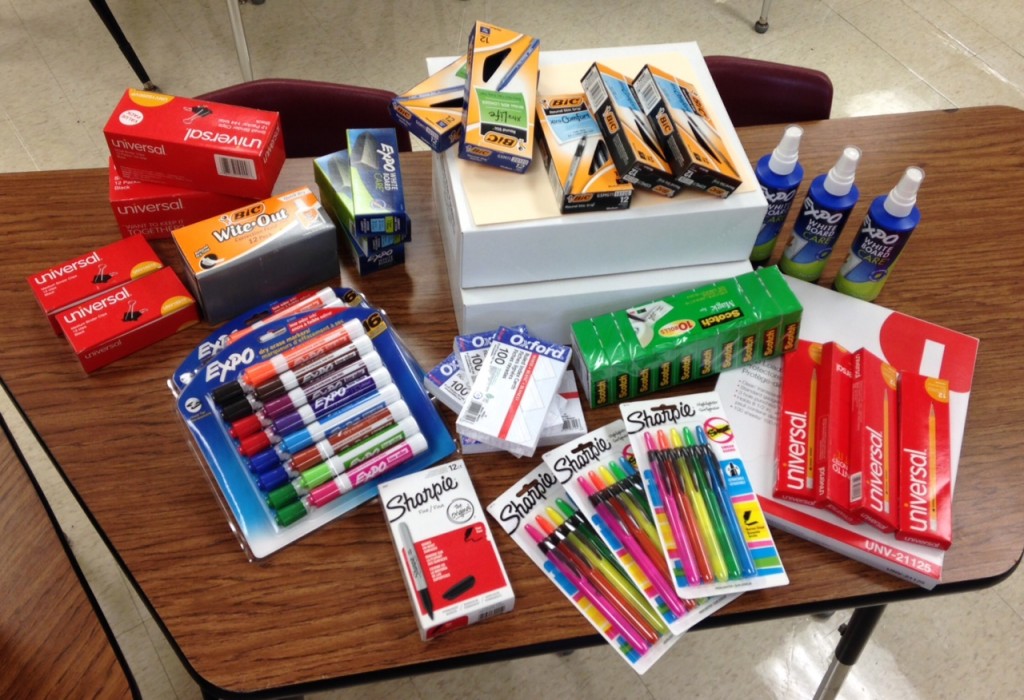 2. School Forest Field Trip – Our district is lucky enough to own a 16 acre school forest right in our own backyard. This week, I took my students on a quick walking tour of the grounds. We noted several invasive species, steered clear of the poison ivy (!) found some great places for doing creative writing later, and enjoyed how we felt worlds away from school when we were only a few paces from the playground.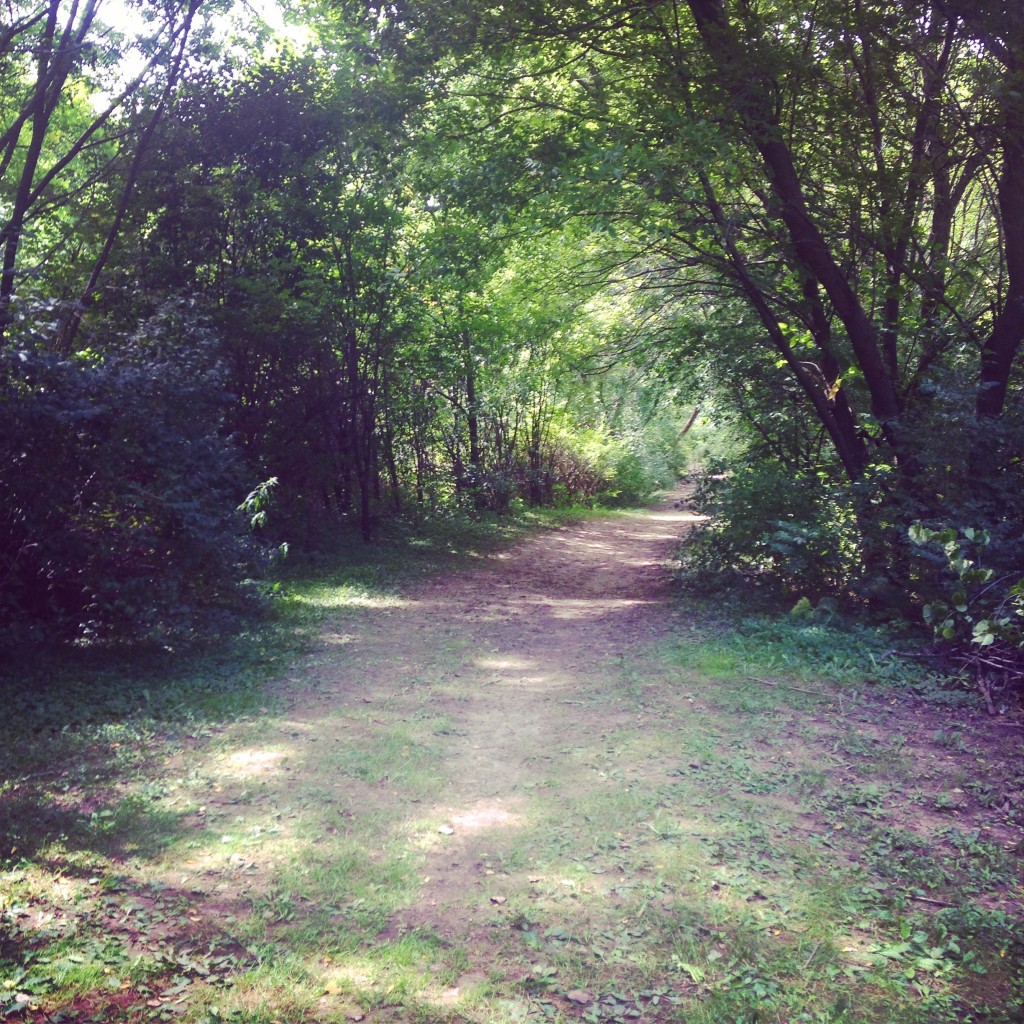 3. Packers Season Open – To celebrate the official start of Packers Season, the staff got to have a dress down 'Green and Gold' day. We have some very enthusiastic staff who made me giggle with their seriously fantastic sportswear (think Green and Gold overalls!).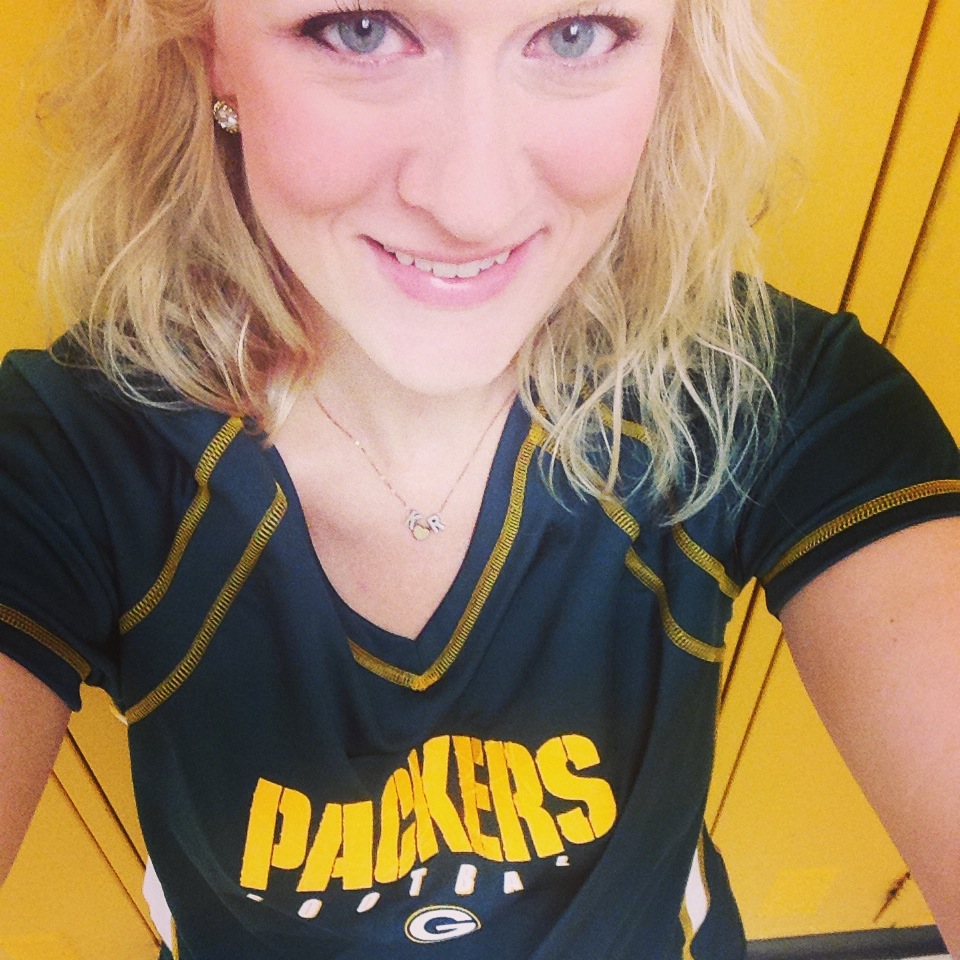 4. Eleanor & Park – I started reading this new book, which was recommended as an adolescent fiction novel. One chapter in, I soon realized that I would not be able to recommend this to my 8th grade students due to the language. However, I am really digging this book so far. The characters are very interesting and the story feels nostalgic to my own teen years in some way. I'm on Chapter 13, and I expect this will turn into an emotional roller coaster by the end.
5. Making lots of Connections – I saved the best for last. I have loved meeting my new students. The best part of the first few weeks is the connections we make. I learn so much about my new students, their interests, their anxieties about the year, what they are excited to accomplish, their hobbies and talents, and everything else they are willing to share. On the first day, it's become my tradition to wear these silly rainbow socks. I do realize how ridiculous they look, but they have become a real conversation starter. My students like to come up and talk to me about them. I think it helps them to see that I don't take things too seriously, that I am approachable, and that I know how to laugh. Connecting with my students is really important to me, and I value our relationships and everything that we can accomplish knowing there is mutual trust and respect.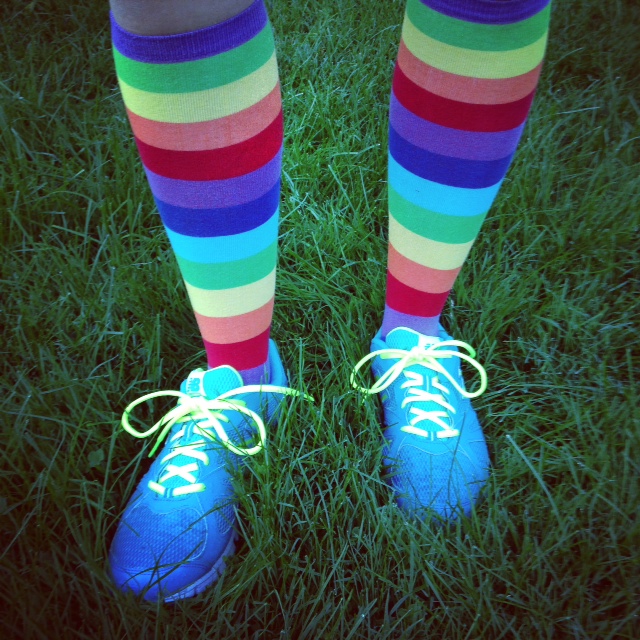 Whether this was your first week back or you've been back to school for a while, I hope you had a SPLENDID first week of September! I'd love to hear about it in the comments below!
3,076 total views, 1 views today