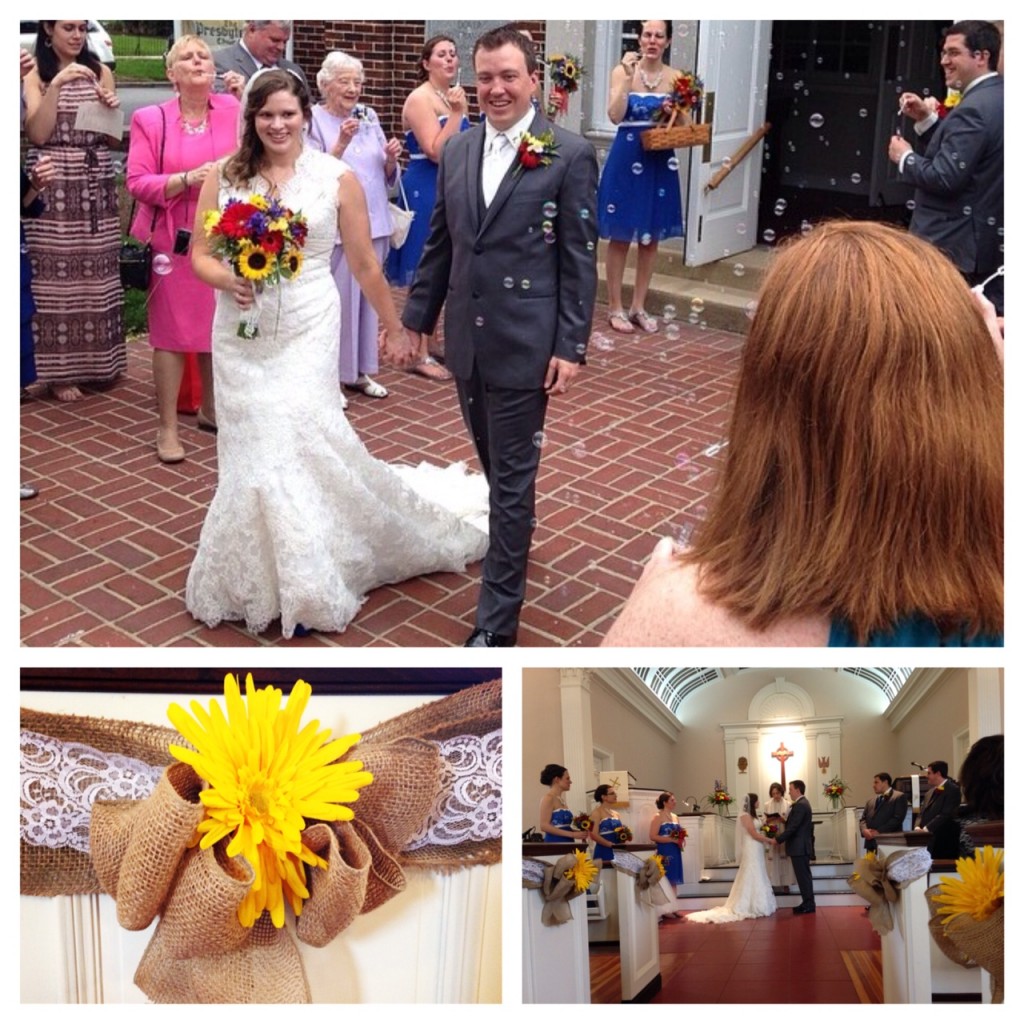 Ryan and I just returned from an absolutely adorable wedding in Delaware. One of our very best friends from UWMadison, Dale, married the love of his life, Amy, in Dover. Dale is a geologist studying to get his doctorate in Delaware, and he is such a witty, loyal, generous person that anyone would be lucky to have as a friend. Amy is his perfect match – a sweet, caring, and equally witty sidekick. They are completely wonderful together!
We had never been to Delaware, so it was a fun new adventure for Team Dembro. On our first night, we decided to be adventurous and visit a local seafood restaurant called Shucker's Pier 13 (isn't the East Coast known for it's delicious Frutas del Mar?) I learned about a new seasoning called Old Bay. Listen, don't make fun of me like our waiter for not knowing about it. We don't have it in the Midwest! I also made sure I had the Crab Balls and New England Clam Chowder to get the full effect. Yum!
One of my favorite parts about attending Dale and Amy's wedding was getting to hang out with so any of our friends and family. We met up with Joe and Erin, our besties from undergrad, and Mike and Alicia, Ryan's cousin and another super fun couple. I haven't laughed SO HARD in SUCH a long time. I mean laughed so hard I had tears, and I did the ugly hyperventilating laugh. It was so great to catch up!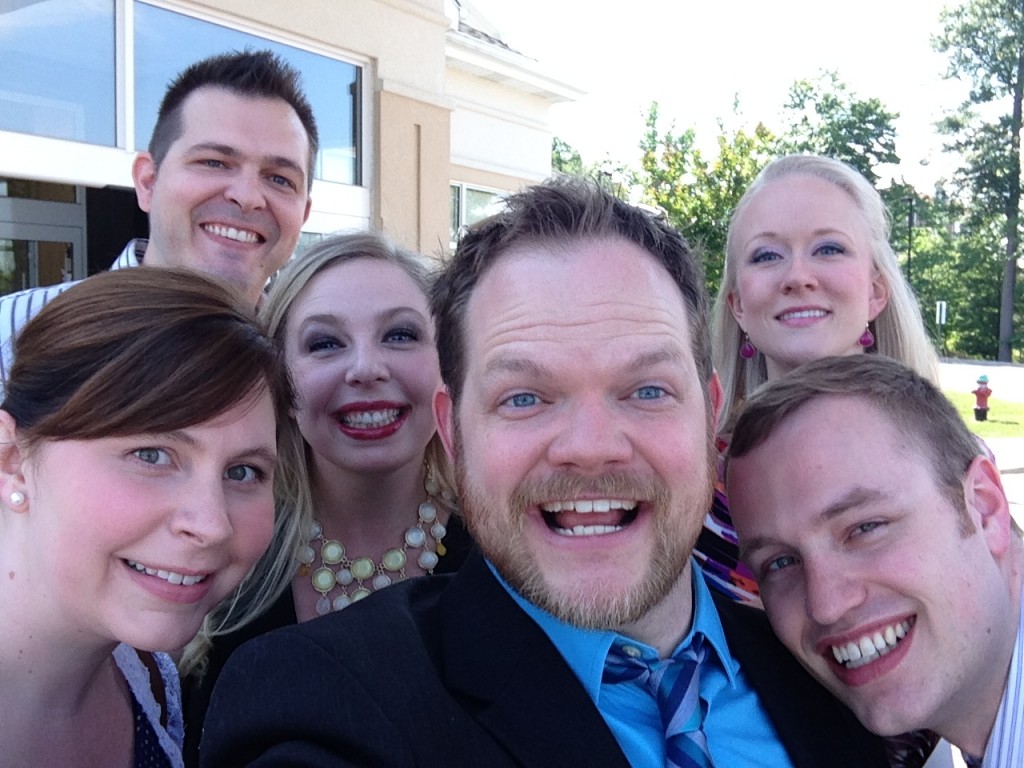 Erin, Mike, Alicia, Ryan, Kristen, Joe – our best Bradley Cooper Selfie impression
Don't we clean up nice? I love these people!
We found a lovely local restaurant called Countrie Eatery. It was a quaint country breakfast joint right on the bay. We loved it so much that we ate there for two days in a row!
I will also add that Delaware was not what I was expecting. Dover has some breathtaking historical architecture in some areas, and a laid back 'big porch with a swing' country feel in others. We saw sprawling fields and Amish communities tending livestock as well as more urban retail areas – what a mix! And I was pleasantly surprised by the laid back slightly southern drawl of the locals even though Delaware is what we might consider the 'North.' I am so glad that Dale has found such a lovely place to make roots and call home. I am heartsick already to realize that he won't be coming 'back' to live (they'd better visit!) but equally excited for Amy and Dale's new adventure.
4,834 total views, 1 views today