Week 31 is ooooooover! Enjoy the highlights below!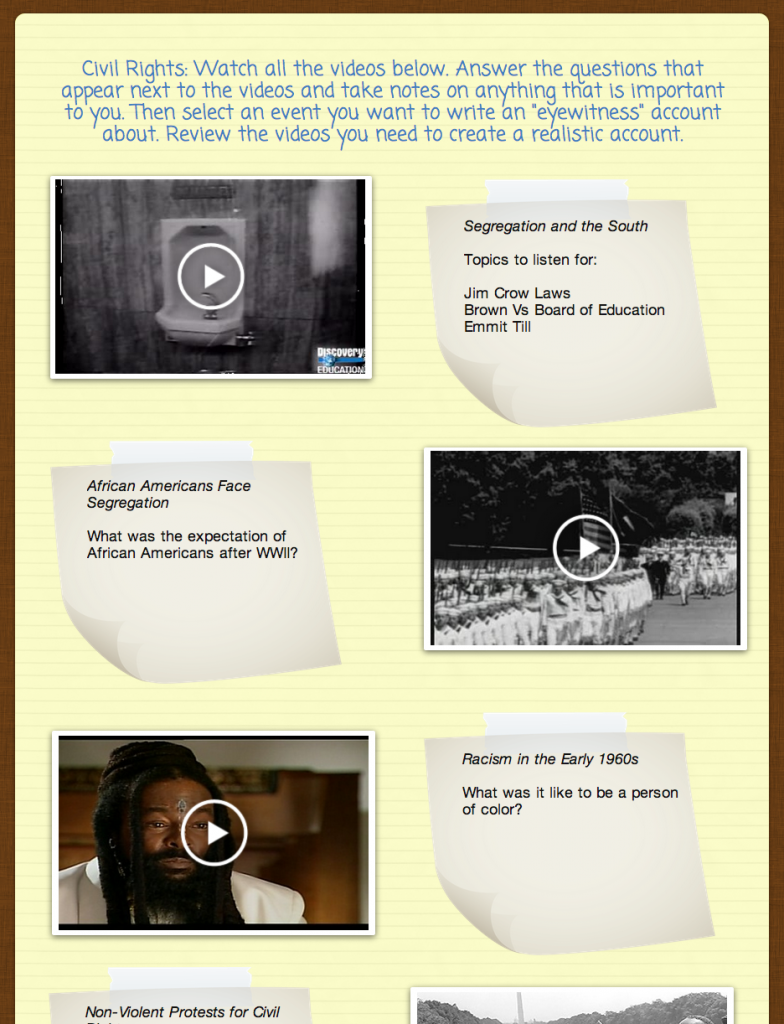 1. Flipped Classroom – This week, I discovered the joy of Discovery Streaming and the Flipped Classroom. Did you know that you can use Discovery Education to create a clipboard of video clips? We are starting to read a new novel, Spite Fences, and in preparation, I wanted students to explore the time period and Civil Rights. My partner and I created a clipboard of about 10 videos to watch, with accompanying instructions for each video. So instead of 'sit and get' where we watch a documentary together and answer review questions, the students are on their own to investigate and teach themselves about the important topics at their own pace. Then, the next day, they use this information to create an Eyewitness Story (see #2 below). They were highly engaged, and – thanks to earbuds – you could have heard a pin drop!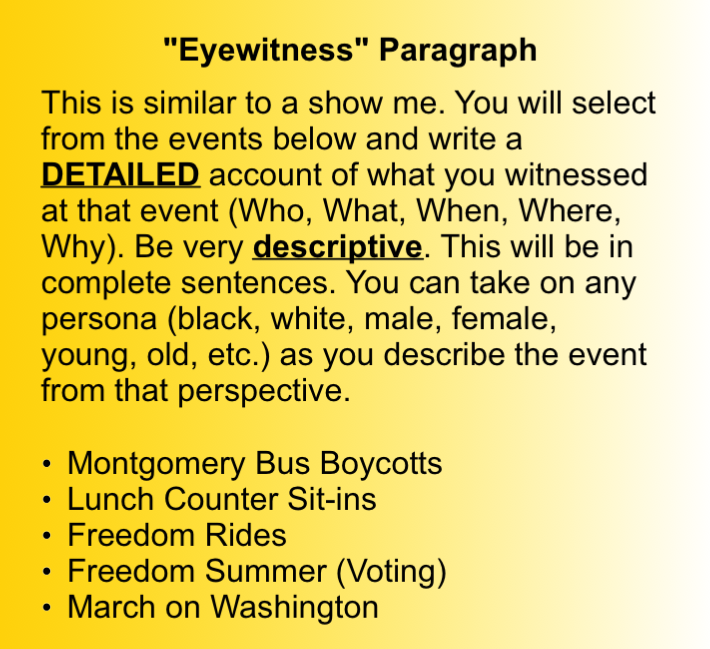 2. Eyewitness Account – After viewing the videos and taking notes, the students were then asked to write an eyewitness account of a Civil Rights event. They had to chose an event, then become a person at that event, describing it in first person. They had some very creative ideas. I believe this is an excellent way to encourage engagement and creative writing that is also content based. Taking on perspectives is also a Common Core aligned activity. It was certainly a hit, and I was very proud of my students' writing!
3. Social Frames – Another way I wanted my students to prepare for our upcoming Spite Fences unit was to investigate the influence of social frames on our society. We learned about gender roles – comparing and contrasting the 1950s and today. We also compared and contrasted interracial relationships and the role of race in identify as it has evolved from the 1950s to today. We could have spent a week, no a month, no a whole semester on this topic, but we only had a day. It was a very rich discussion, and I'm glad we had it. It will really set up students for understanding the themes of the novel.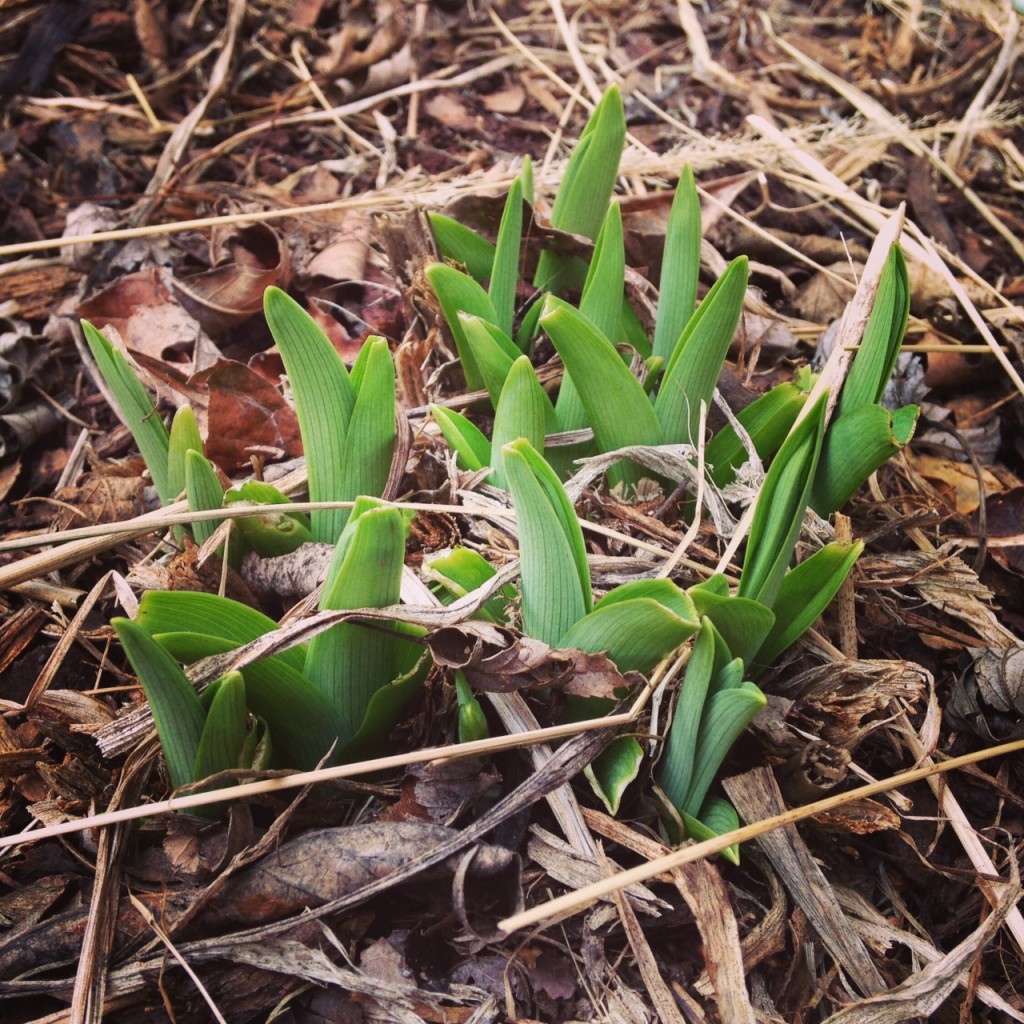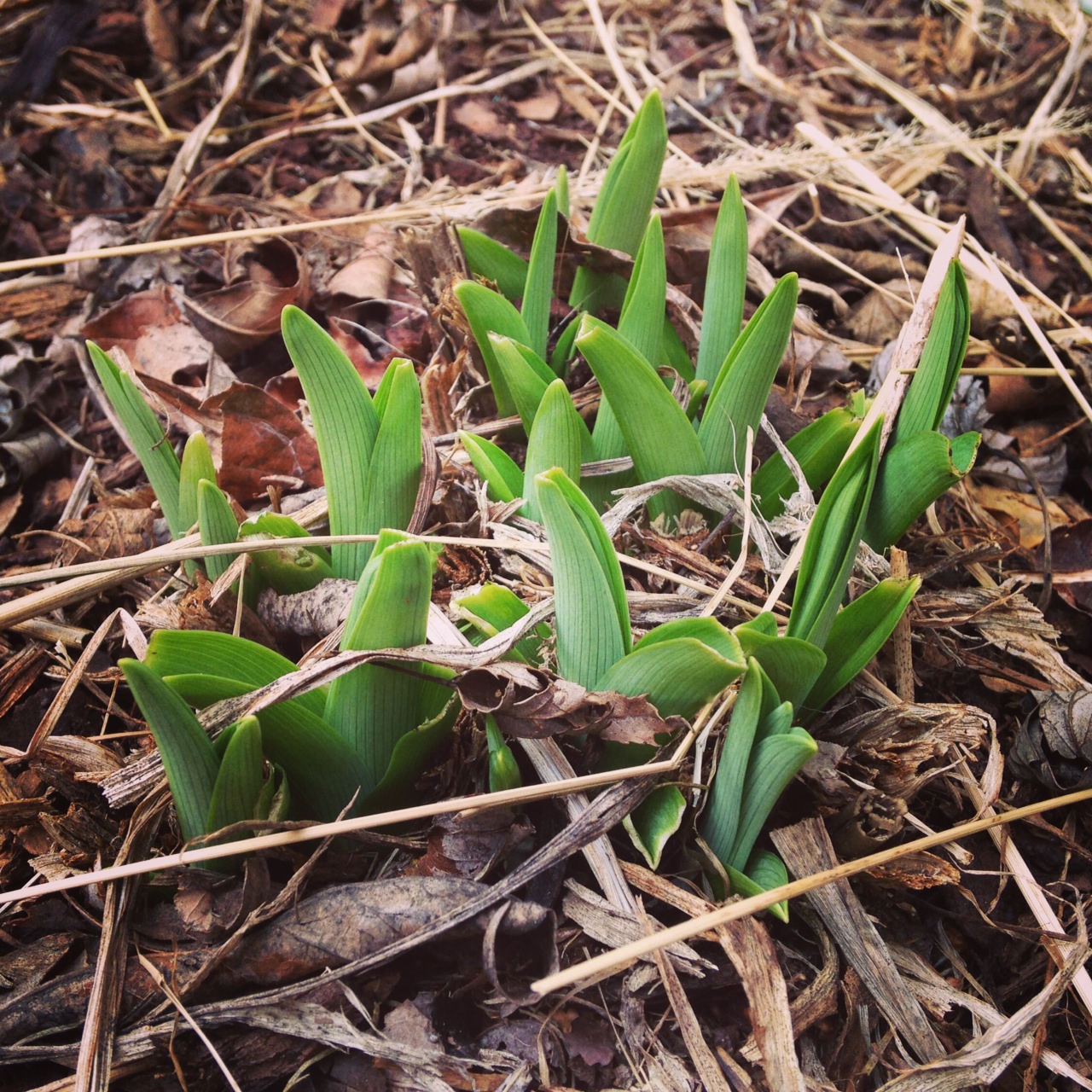 4. Spring has Sprung! Have you seen the evidence that Spring is definitely here? The weather has been gorgeous in Wisconsin – 50 degrees, sunny, and oh so welcomed!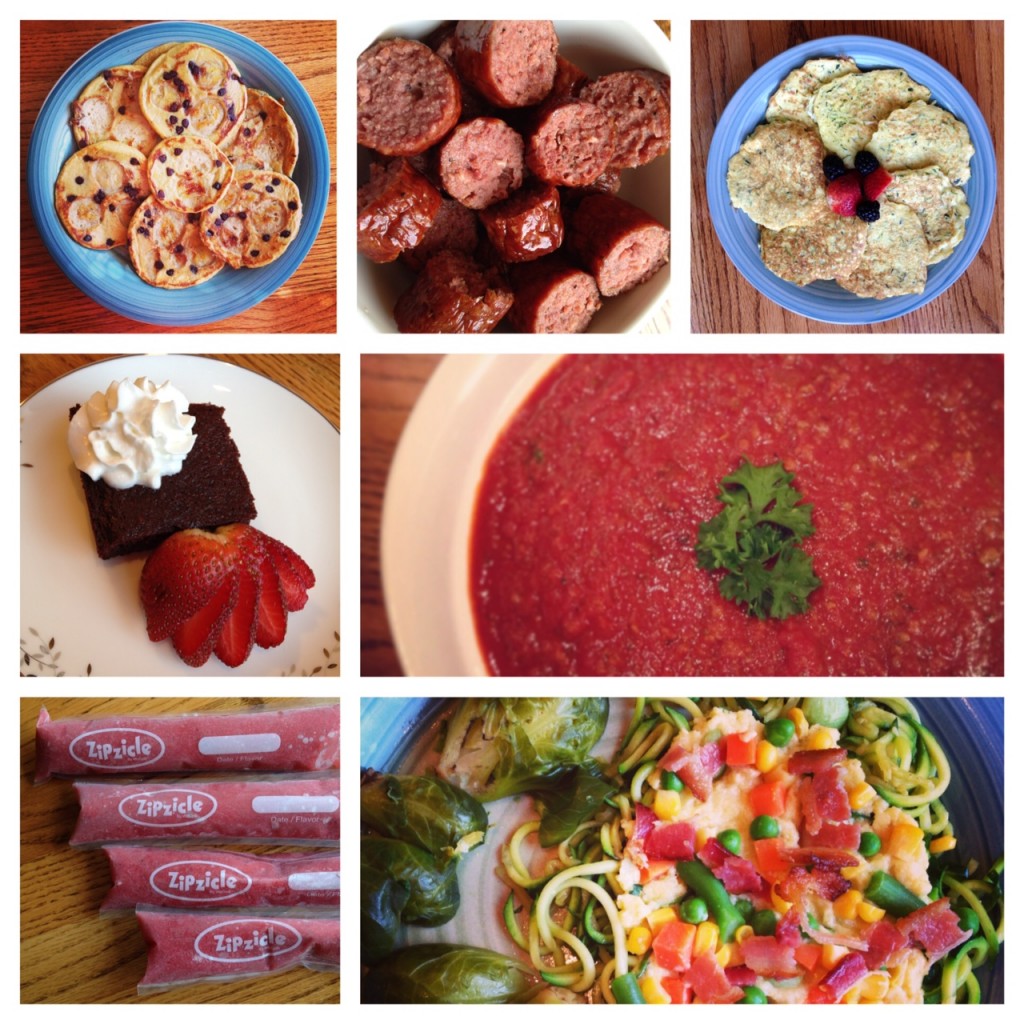 5. More Healthy Eats – I continue to keep my New Year's Resolution and cook healthy paleo foods for us to eat every week. This week's marathon cooking day included: Banana Pancakes, Kielbasa, Zucchini Pancakes, Dark Chocolate Cake Brownies, Spaghetti Sauce, Strawberry Banana Kiwi Popsicles, and Bacon Carbonara 'Pasta'. I've also been juicing every morning. Our favorite combinations are 1) sweet potato, carrot, and lemon or lime 2) honeydew with apple and carrots 3) apple, pear, cucumber
5,593 total views, 1 views today