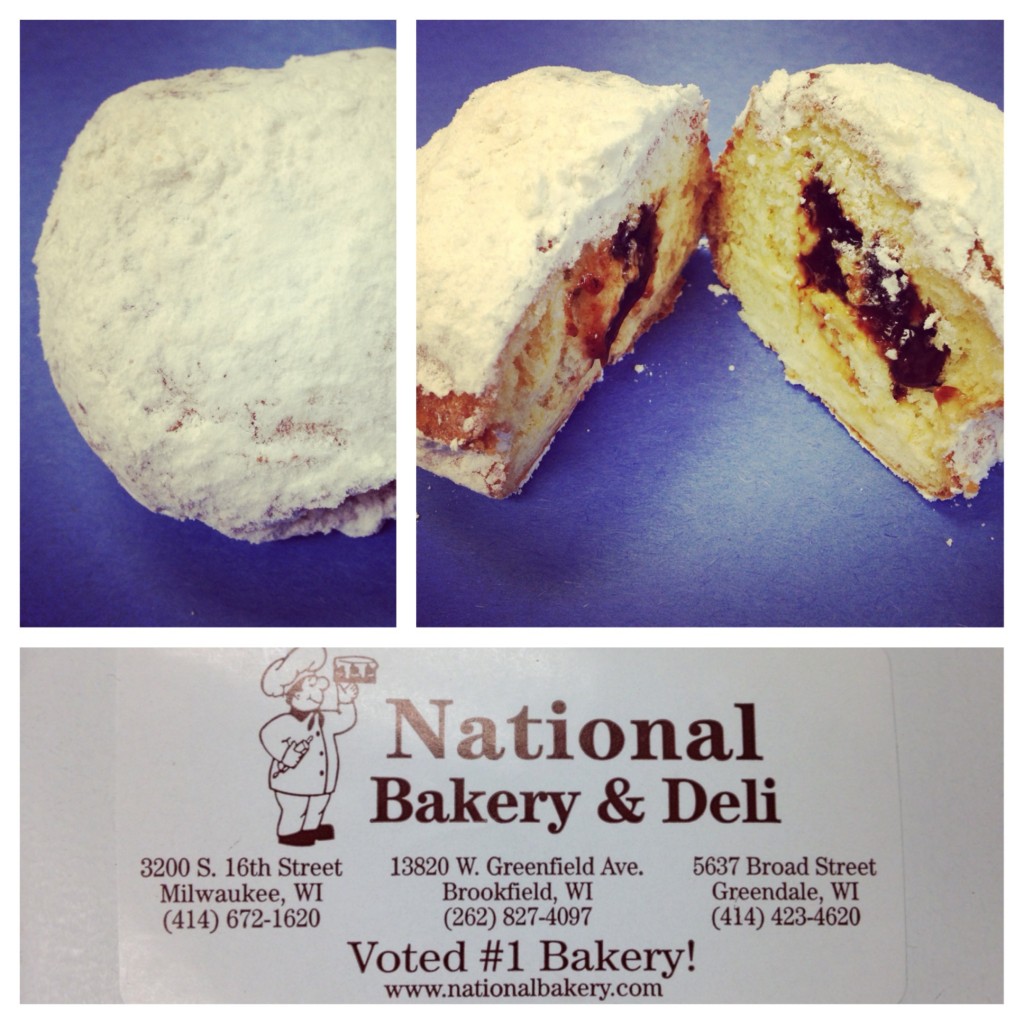 Did you eat a Paczki? Have you even heard of Paczki? I got to enjoy one this morning from the one and only National Bakery in Milwaukee. I mean, people line up early and wait outside in the cold for a loooong time to get their hands on these! Just read this and you'll see what I mean.
According to the National Bakery, they sell about 36,000 Paczki on Fat Tuesday.
"People may not agree on how to pronounce them, but all are gathering to gobble up PACZKI on Fat Tuesday, the day before Ash Wednesday. Emigrates of Poland pronounce them "Pooch-key" or "Punch-key" or even "Poonch-key", all are correct. 
These Polish pastries were served up annually on the day before Lent, a period of abstinence observed by some Christians. Originally, PACZKI were made to use up the lard and eggs which were prohibited during lent. Now, they're more of a last-minute indulgence of sweets before lent begins. Whatever your past, all enjoy the tasty treat of PACZKI, which means "little package" in Polish. 
The new world version, like the old, is a rich dough deep fried, just like a donut. National Bakery offers a rich regular dough and an extra rich butter dough. The Paczki are filled with raspberry, or the traditional prune. Raisin Paczki have the raisins mixed into the dough. Toppings include a smooth sugar glaze, granulated sugar, or icing. It's 100% quality or it's not PACZKI! 
PACZKI on PACZKI DAY are becoming what chocolate is to St. Valentine's Day and what pumpkin pie is to Thanksgiving, as many people share them with friends, families, and co-workers. In previous years, bakeries claimed Halloween as the traditional season that sold the most donut treats, now areas of the country show that "PACZKI" slaes surpass even their #1 bakery holiday of Christmas." 
3,123 total views, 1 views today