Teaching days can feel quite looooong, especially when I have early or late meetings and parent conferences. I keep a few essentials in my desk to 'brighten up' at work.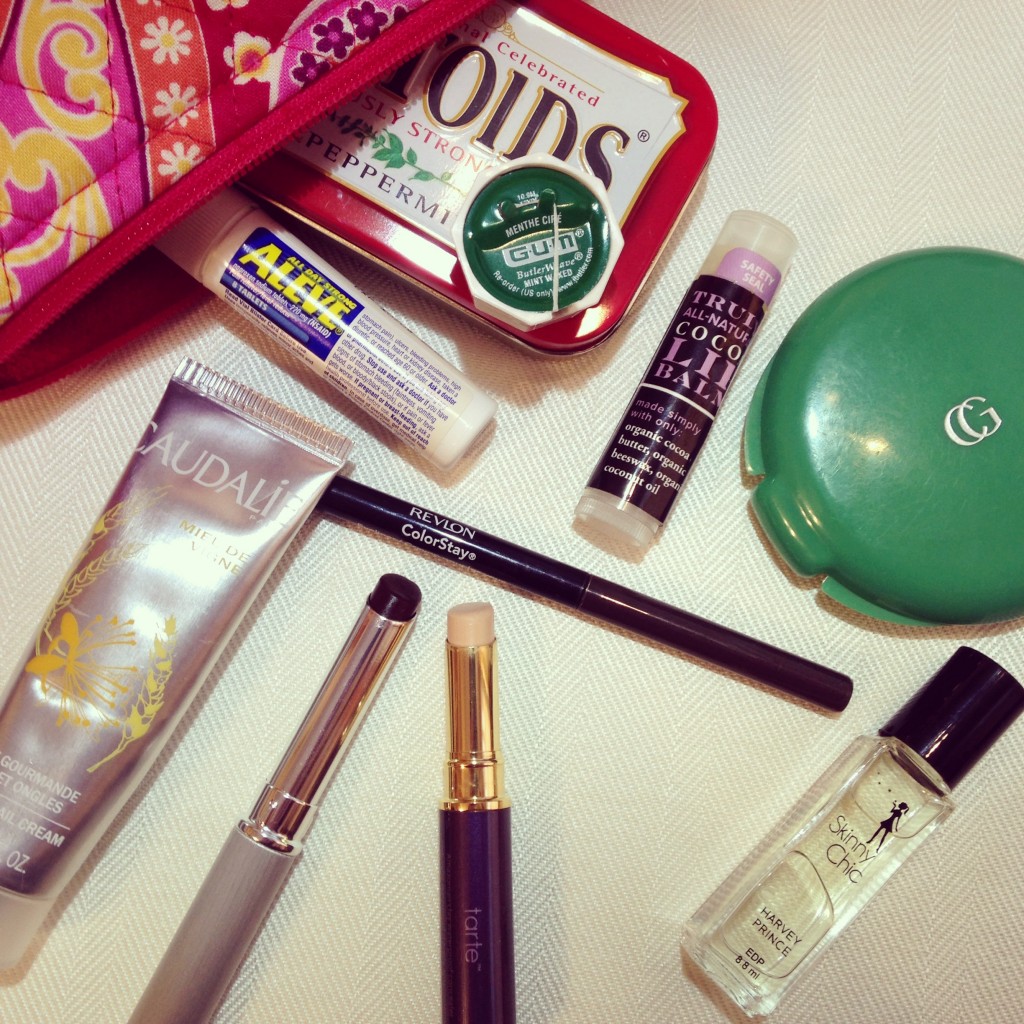 Caudalie Hand Cream (absolutely luxurious)
Clinique Black Honey Lipstick (sheer touch of color, though it looks quite dark)
Tarte Waterproof Concealer (perfect carry-along size)
Revlon Color Stay Eyeliner in Black-Brown
Harvey Prince Skinny Chic (a fresh and fruity scent to wake me up)
All Natural Lip Balm
An extra compact
Of course, I don't know a single teacher who doesn't keep a toothbrush and toothpaste in their desks as well. A few other suggestions for emergency items to keep on hand:
Stain remover
Nail file
Comb or Brush
Contact Solution / Eye Drops
Can of soup, granola bars
So what are the essential or emergency items you keep in your desk? Let me know what I forgot!
3,161 total views, 1 views today