It's December – YAY! I am officially ready to hear Christmas music and get in the holiday spirit. Bring on the red Starbuck's cups, tinsel, and all the other Holly Jolly.
So we have 3 full weeks until Winter Break – a long haul for the students, especially since we are working on our Argument Unit and there is a lot of work yet to do. I used a countdown clipboard last year, and this seemed to help. I would refer to it whenever students seemed to have zoned out – "Guys, we still have X days left." They understood the visual reminder that we aren't there yet. It's not time to check out, people!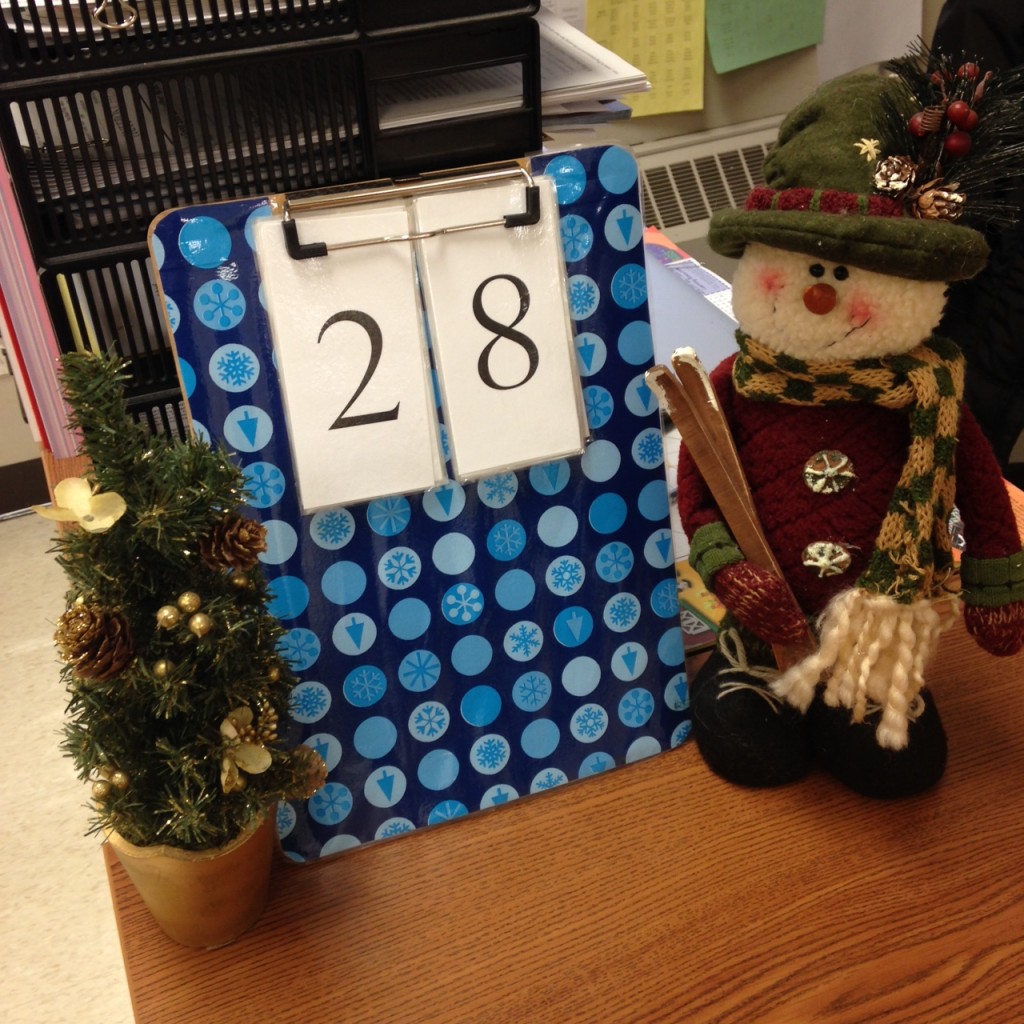 It is a very simple project to create this Countdown Clipboard. The backing is just wrapping paper that I cut to fit, then laminated. I did this so I could change out the backing to match any other time of year (ex: Countdown to Summer). The numbers are index cards, also laminated.
I like to put a student in charge of changing the numbers. In 8th grade, this is a fun project for students – they often fight over who gets to make the switch each morning.
As long as we're talking about getting into the holiday spirit, why not show you a picture of my tree? Yes, we do own a bigger tree, but we felt it was best to put up the little tree this year since we are still house-training our new dog, Ruffy. From a dog's perspective, I imagine it's pretty confusing to have a tree indoors that you aren't allowed to pee on, amiright? Both my husband and I are allergic to pine, so we've always had a synthetic tree. One of my favorite holiday stories involves 2 special, identical ornaments on our tree. We both received the same ornament the year we were born, and we've been hanging on to them ever since. I put them side-by-side on the tree and love seeing that we were meant for each other from the start. We also have a pickle hiding in our tree – a Scandinavian tradition (you'll never spot it in this photo!).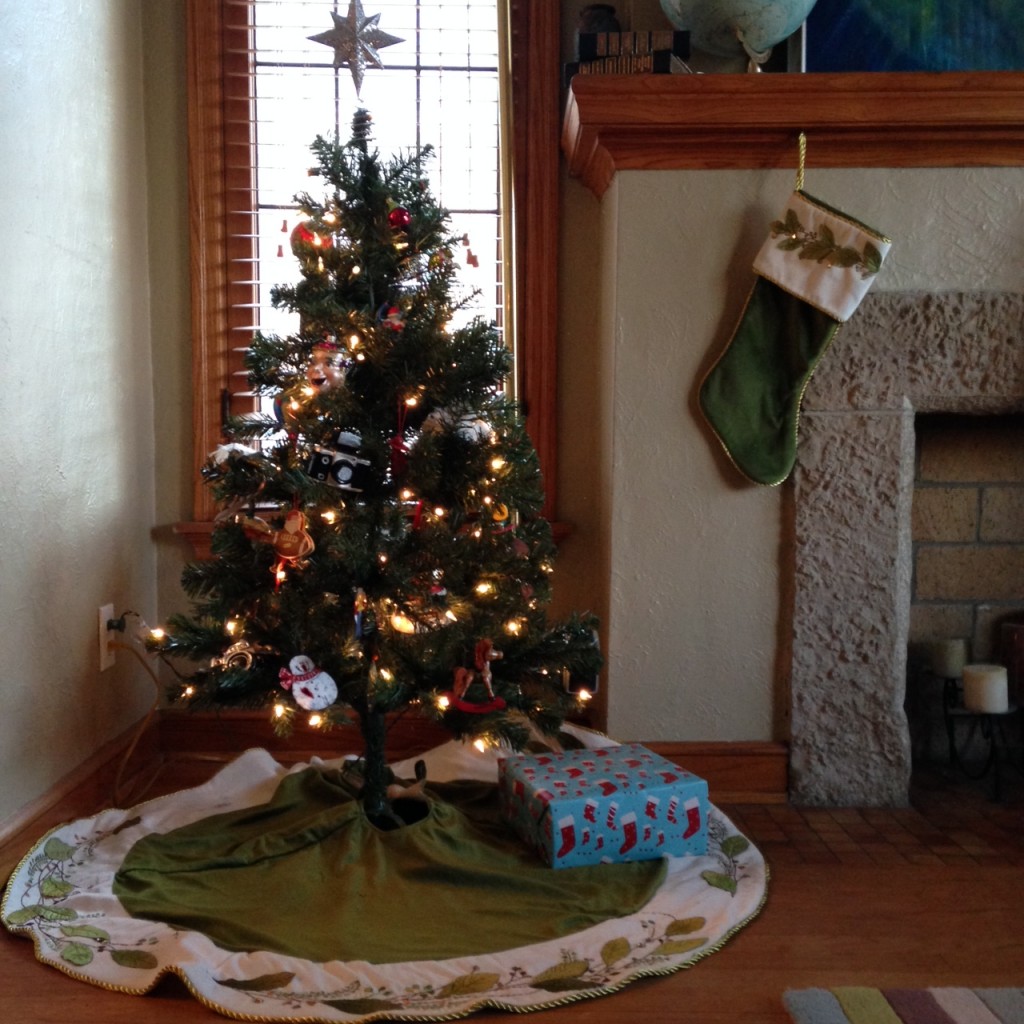 Have you begin getting ready for the holiday season?
2,190 total views, 2 views today