I have a new product in my TpT Store just in time for the Cyber Monday & Tuesday Sale:
Internet Research: How to Search, Select, and Cite Credible Sources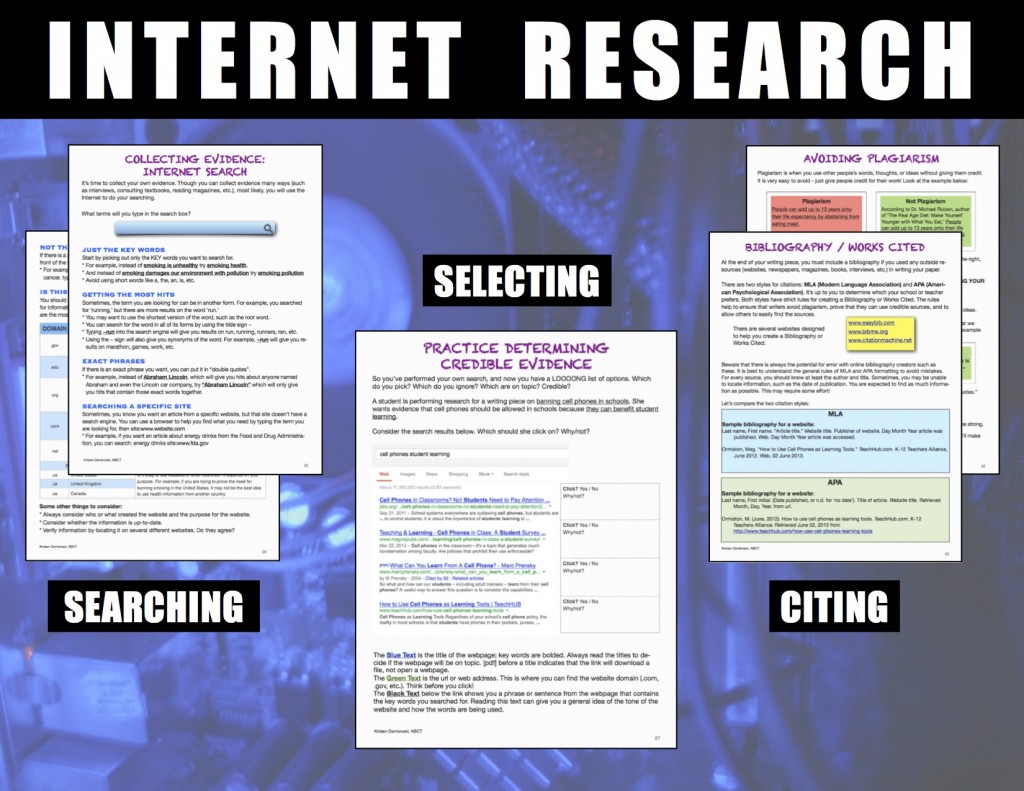 We often take for granted that our students, 'Digital Citizens', know everything there is to know about technology. We tell them to "go do Internet research." But do they really know how to do that? I look over my students' shoulders and see them typing in the exact question I asked them, verbatim. This gives them links to blogs and forums, but not the articles and credible sources we want them to find. They really are clueless, and why wouldn't they be? Likely, no one has taken the time to model and demonstrate how to search appropriately online.
I am very impressed at how my students transformed throughout this mini-unit. At the beginning of the unit, I did a quick Google search on my SMARTBoard and asked students for their feedback – "Which should we click, and why?" Their only 'go-to' responses were "Blogs are bad. Avoid Wikipedia." By the end of this mini-unit, I was getting very intelligent, thoughtful responses such as, "Well that might be a little out of date for what we are looking for." and "Is that really on topic?" and "This news cite seems to be trying to convince me that this is a bad idea. I can tell by the language they are using, even though I trust the facts." I was very impressed with my students, and I know they will be more educated consumers of digital text.
Since this is the area of my dissertation research, I knew exactly where to begin with creating this product for student use. First, there are several pages that teach students how to use search terms appropriately – lots of tips and tricks for getting exactly what they need.
Next, there are several pages teaching them how to select from the long list of search results they receive. I imagine that it's very tempting to just start clicking on the first link, but do we ever stop to think about what we are clicking on? There is a poster, which is also available for free in my store, that presents 10 questions to consider when deciding if a source is credible or worthwhile.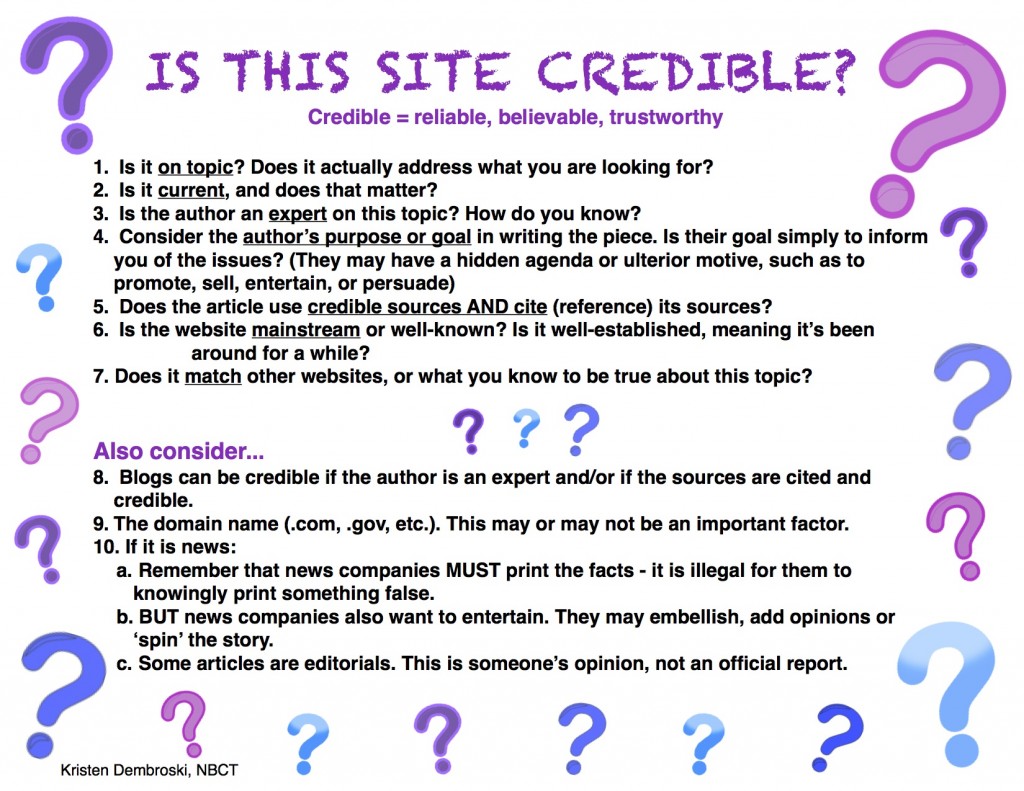 There is a practice page where students can look at a list of search results and discuss what they would click, and a sample article for them to read to decide if it met the criteria. I recommend doing several searches together with your students as they practice these skills.
Finally, there are several pages on how to correctly quote an article and how to cite an article, in both MLA and APA format. An answer key is included.
I hope you will consider adding this mini-unit to your Expository Writing or Research Unit, especially for Technology Education, 21st Century Skills, or Information Technology classes.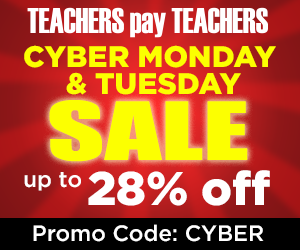 Also, don't forget that Monday and Tuesday are the Cyber Sale days at TpT! TpT is offering 10% off everything on the site using the code "CYBER" at checkout. I am also offering a 20% off sale for everything in my store. You math wizards will notice that this comes to a total of 28% off EVERYTHING in my store! Fill your wishlist, fill your cart, and get ready for Monday! Click here to get started 🙂
20,527 total views, 1 views today