Week 12 has come to a close, and it is time to reflect on the memorable moments and highlights.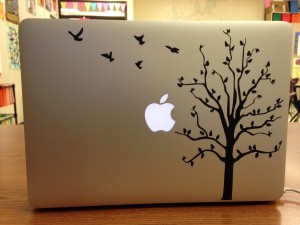 1. Laptop Decal – This week, I'm giving a shoutout to my awesome laptop decal. All of the teachers in my school have been issued a Macbook (I have an Air). What an amazing gift! Being me, of course mine has to look different. I bought this adorable tree decal on Amazon for only about $2.50 – what a bargain!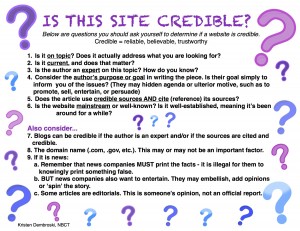 2. Credible Sites – I posted earlier this week about how our class is investigating credible sites and learning how to do appropriate Internet searches. I added this new free product to my TpT store here. It has really improved my students' critical thinking abilities as well as the quality of resources they are using in our Argument Paper.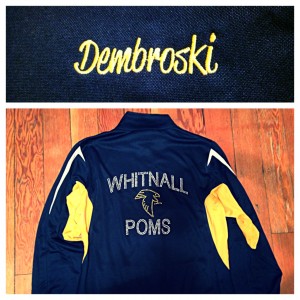 3. Poms Jacket – My spirit wear arrived! I ordered a Poms jacket, with my name embroidered on it of course. I think it looks so schnazzy 🙂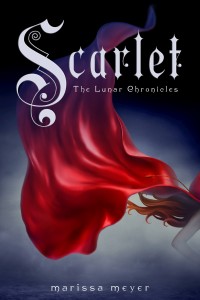 4. Scarlet by Marissa Meyer – I finished my book this week. What a wild ride! I really enjoyed reading Cinder, and Scarlet was a perfect sequel. I can't wait for Cress to be available! I think these are excellent books to recommend to adolescent readers. Meyer reinvisions the traditional fairy tales of Cinderella and Little Red Riding Hood in a science fiction, futuristic setting. Cinderella is actually part cyborg (she has robotic elements to replace limbs she lost in a fire), and Scarlet falls in love with Wolf, who is part human, but part Lunar. There are elements of magic and fantasy as well. What I love most about Meyer's writing is that while it follows the traditional fairy tales, it also departs from them in exciting and unpredictable ways – it really keeps you guessing! And the vocabulary and imagery are appropriately challenging for middle school readers. There is some violence and romance, but Meyers keeps it PG for our young readers. The Lunar Chronicles are definitely a great read!
5. Meet Ruffy – Ruffy was my grandparents' dog. He is a 7-year-old Yorkshire Terrier. My grandmother passed away last Monday, and Ruffy needed a new home. After his 7 years of excellent lap-warming services, cuddles, and kisses, we all agreed that he needed to stay in the family and retire like a king. And so, this is the tale of how he came to live with Team Dembro. Since Ruffy was living with an elderly couple, he was not used to many things like noise, activity, or a dog-friendly schedule. He was not fully house-trained or trained at all, and he never interacted with other dogs. He cried every night for a week when we crated him, and he had many accidents in our house. But he is improving each day! He is snoring right now on my lap as I type this. He and our other dog Rocket will hopefully become very good friends, and soon Ruffy will learn to be one of the pack. We will send him to Doggy Daycare once a week to help him acclimate to other dogs, activity, and playing. I hope Grandma and Grandpa are smiling knowing that we are taking excellent care of him.