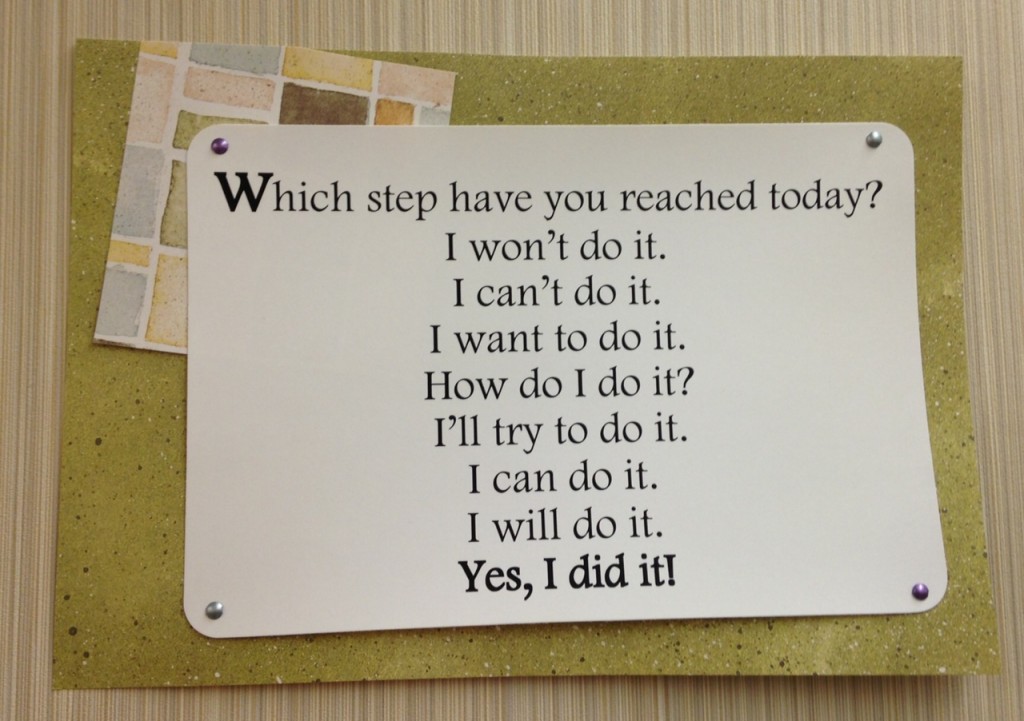 At the gym today, I came across this poster in the women's locker room. It made me feel really great about working out – I did not procrastinate, complain, or come up with excuses. I just did it!
It got me thinking that this would be a great poster for my classroom. As soon as I get a spare minute (maniacal laughter inserted here), I will make this into a colorful, inspirational poster. It would be a great discussion piece when I check in with my more reluctant students. Just thought I would share!
If you wind up making this into a classroom poster, I'd love to see it! You can do it!
2,495 total views, 1 views today