At the beginning of the semester, I decided that I needed a reading bulletin board to celebrate catching my students reading. I wanted to fill my room with positive images of students filling their hearts and their brains. The initial blank board looked like this: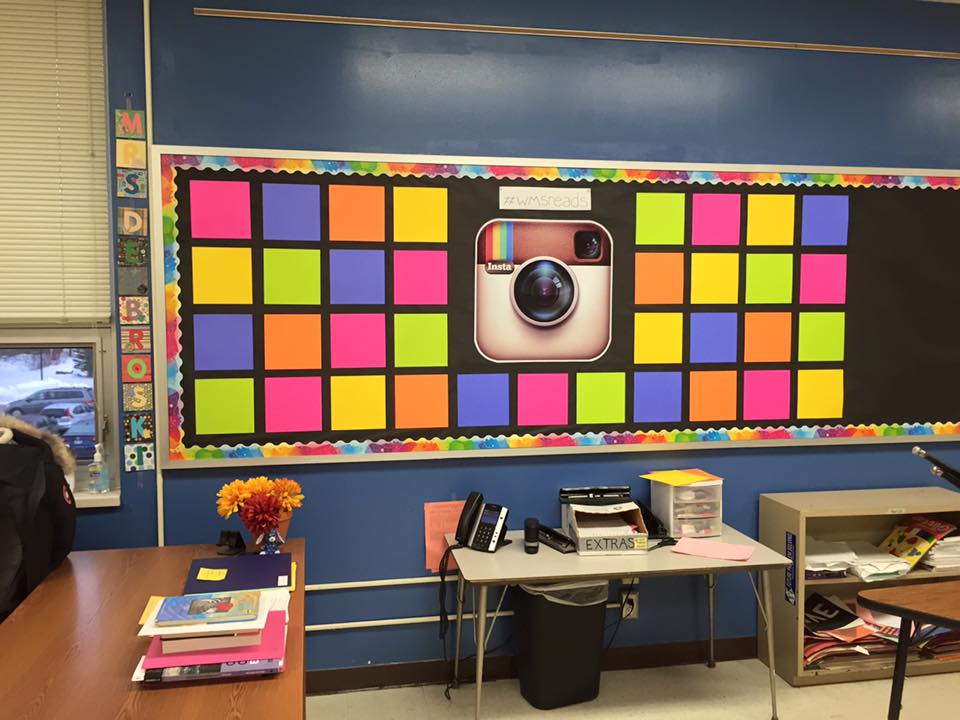 The hashtag at the top reads #wmsreads. Note: This was never posted on actual social media – this is for my classroom use only.
I added about 2 – 3 photos each week. The students REALLY looked forward to seeing their pictures appear on the wall! I began by catching candids, but after a while, students came up with their own ideas and asked to pose for pictures. By the end, students were taking their own pictures and submitting them to me for approval and printing.
All in all, it was a very fun activity, and it helped spread a positive message about reading being 'cool' 😉
Here is the final product. And wouldn't you know, the very DAY that I finish the board, Instagram went and changed their logo on me? Oh well, I like this one and I will keep it up for a long time!