Tomorrow is Dr. Seuss's birthday AND Read Across America Day! We have big plans to celebrate in 7th grade.
Today, we read a biography about Dr. Seuss and answered some text-based questions. I purchased this activity from BusyBeeInGradeThre. I added an additional activity for my students – highlighting with a purpose. I gave them 3 different colored highlighters and 3 different reading purposes, and I asked them to highlight accordingly. This really made them think about their purpose, rather than just painting the entire page, which is NOT useful! (IF this is the kind of activity that interests you, here is another product that hits this goal)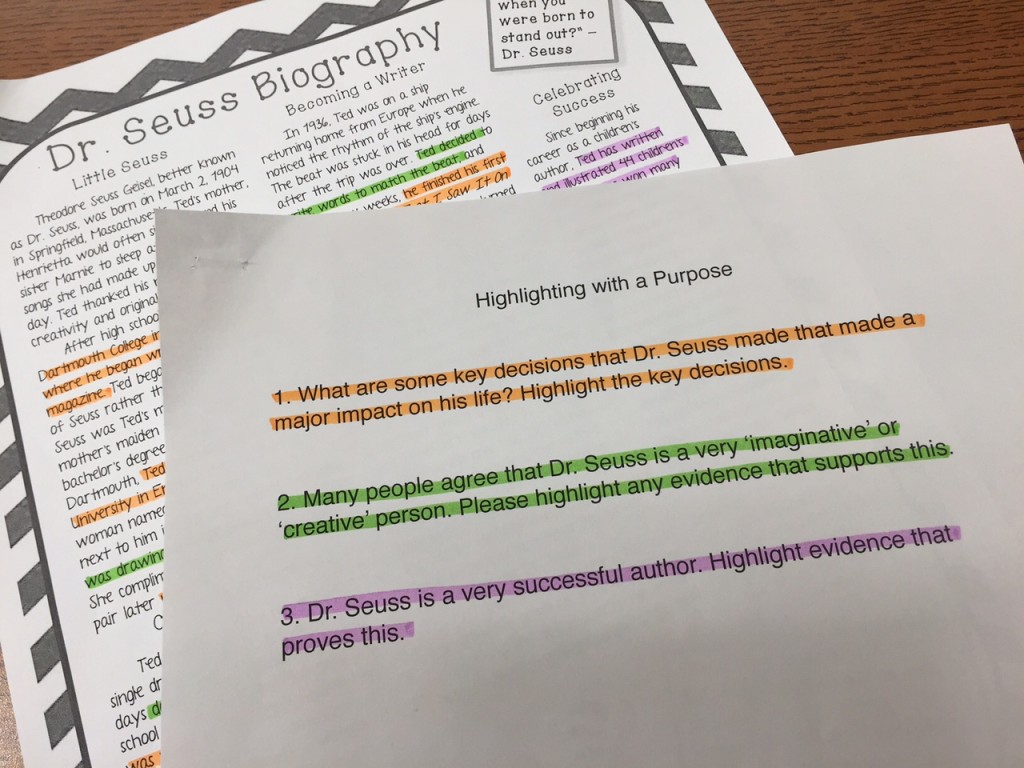 Then, I made a Dr. Seuss themed bookmark for my students, which they cut out and colored. (Want your own? Download for free here: Dr. Seuss Bookmark).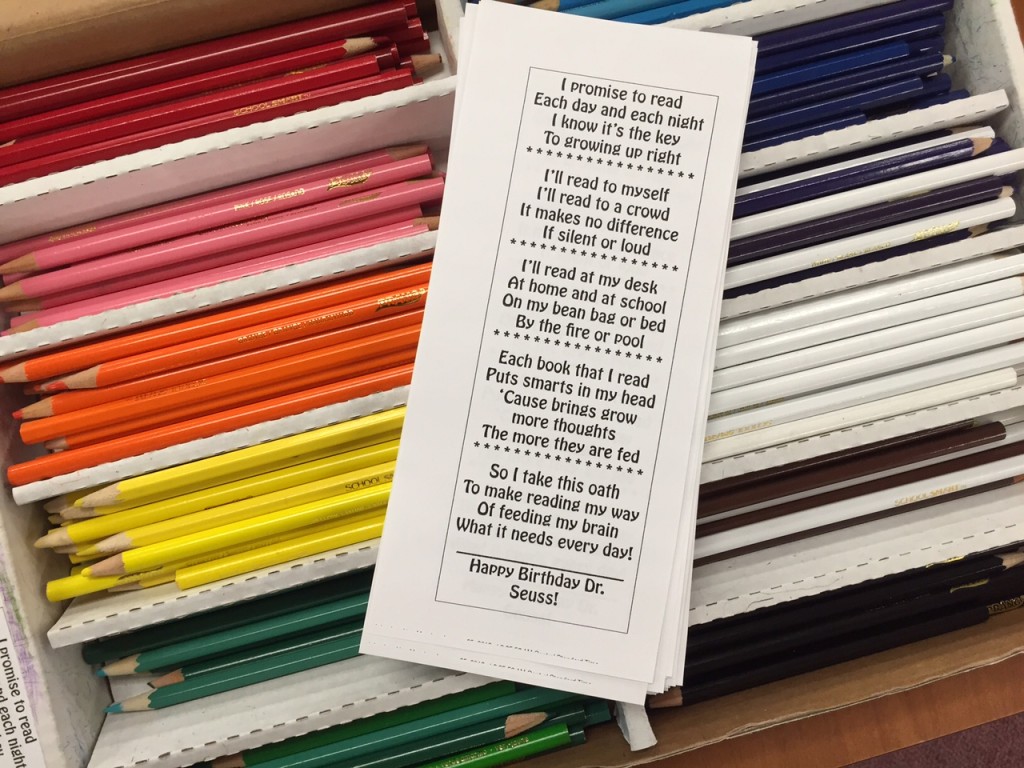 Tomorrow will be a full Free Reading Day. We have checked out a big, plush room in the building (usually used for teacher meetings), and I invited students to bring in snacks, pillows, and blankets. We are just going to lounge around and read ALL HOUR! Yippeee!!
What are your big plans for Read Across America Day? Can't wait!
2,178 total views, 2 views today