Happy Halloween! Here are highlights from Week 9!
1. Dia de los Muertos – This past week in Spanish class, students have been researching The Day of the Dead (Dia de los Muertos), and on Thursday, we took a field trip to see the movie The Book of Life. I really enjoyed the film! So much color, lots of humor, great soundtrack – I would recommend it!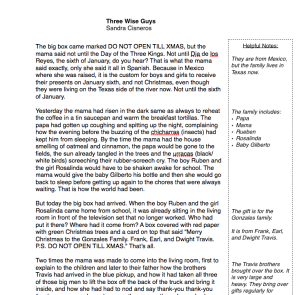 2. New Scaffolding Technique – I'm trying something new to help my students with reading comprehension. As you know, teachers have a few options for differentiating a learning activity for varied learners – alter the product or the process. In the past, when I've wanted to do a reading activity, I might find two different texts at different levels (one on grade level and one below grade level) so that everyone has a 'right fit' text. This year, I decided there might be a simpler way to achieve the same result, and I can have all of my students reading the same text (boosting confidence and raising expectations). I decided to take the text we are reading and create some hints or notes along the side – just for my students reading below grade level. These notes might be a quick summary, a key point from a section, or putting the text in simpler words. In this way, everyone can access the key ideas from the text. The notes don't tell the whole story, but they help to clarify some tricker parts of the text. I'm excited to try this and see how it goes!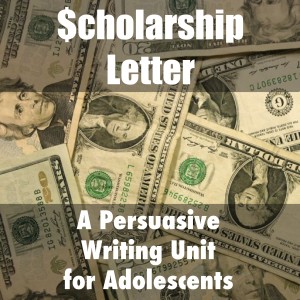 3. Scholarship Letters – We have finished our Scholarship Letters this week. I really liked using Google drive to write and edit the final products. I could check in on my students at any time, leave them comments, and see their progress. They enjoyed this unit, too, and I can tell they are very proud of their final products. Many of them asked me if they could mail them to the real schools when they are done. Yeah!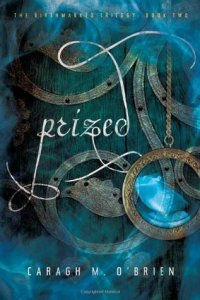 4. Reading – This week I am reading Prized by Caragh O'Brien. One of my students is also reading it, and we like to compare notes and discuss during passing time. It is pretty interesting to learn about a matriarchal society, and I enjoy the puzzles and trying to solve the mystery illness that is affecting the entire town. I like it less than the first book, Birthmarked, because I miss the strong female lead who cared more about her morals, family, and her calling as a caretaker and midwife than this new, transformed character who is caught up in a self-described "love square." Nevertheless, it is a compelling read and I look forward to unlocking the mysteries.
5. Cutest Costumes – Aren't my guys cute? Rocket went as a Rocketdog and Ruffy went as a Rufferee. I know I'm biased, but I think they are the cutest dogs EVER. I love them 🙂
How was your week? I'd love to hear about it! Happy Halloween!
3,888 total views, 3 views today