Howdy all Week 14 survivors! It's that exciting time of year between Thanksgiving and Christmas when classroom management requires some … creativity on my part. I think this meme sums it up quite well:
I do love this time of year, though. The 'Holidays' feel like magic, like home. I am excited to share some of this week's highlights with you!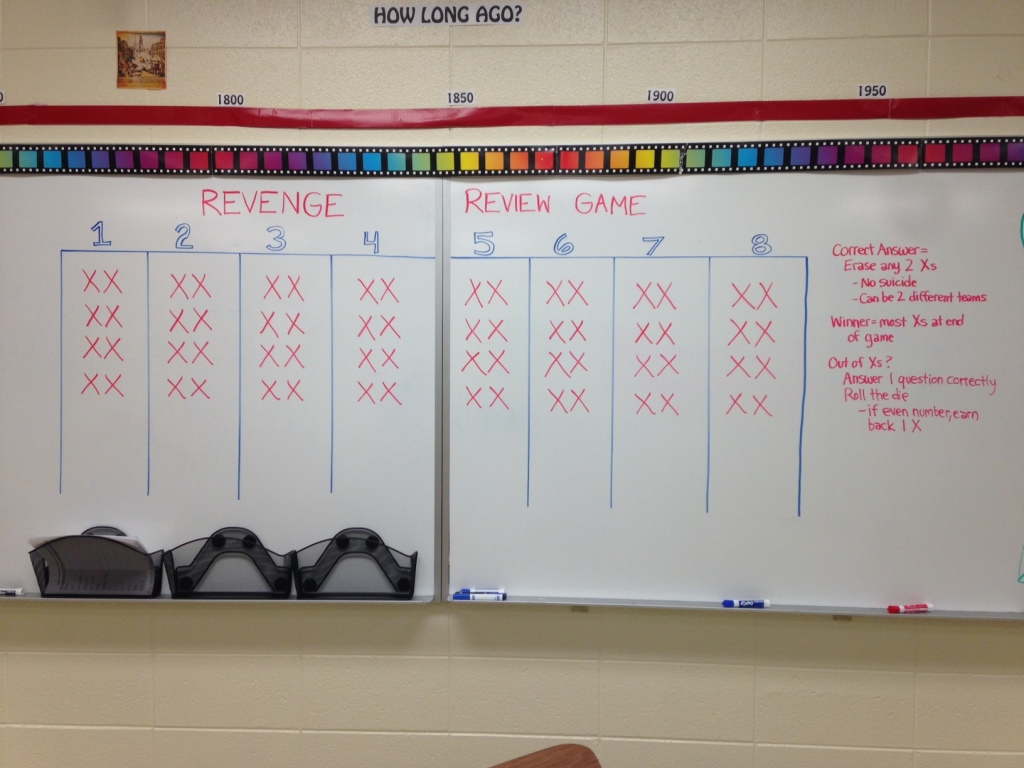 1. Revenge Review Game – To review for our assessment on the Constitution, my Social Studies class played the Revenge Review game. I split the class up into 8 groups and gave each group 8 Xs. When a team was 'up,' I gave them one review question; if they got it correct, they could erase 2 X's from other teams (no suicide). The winner has the most Xs at the end of the game. I also allowed teams to earn back Xs when they ran out; if they answered a question correctly and rolled an even number on the die, they could earn back one X. The students had a LOT of fun with this! I think it's going to be the new most requested review game!
2. Compromise Maps – As we are learning about the failed compromises that lead up to the Civil War, my students are completing maps to show the changes in the political boundaries within the U.S. These are from a new product in my store. Click here if you are interested.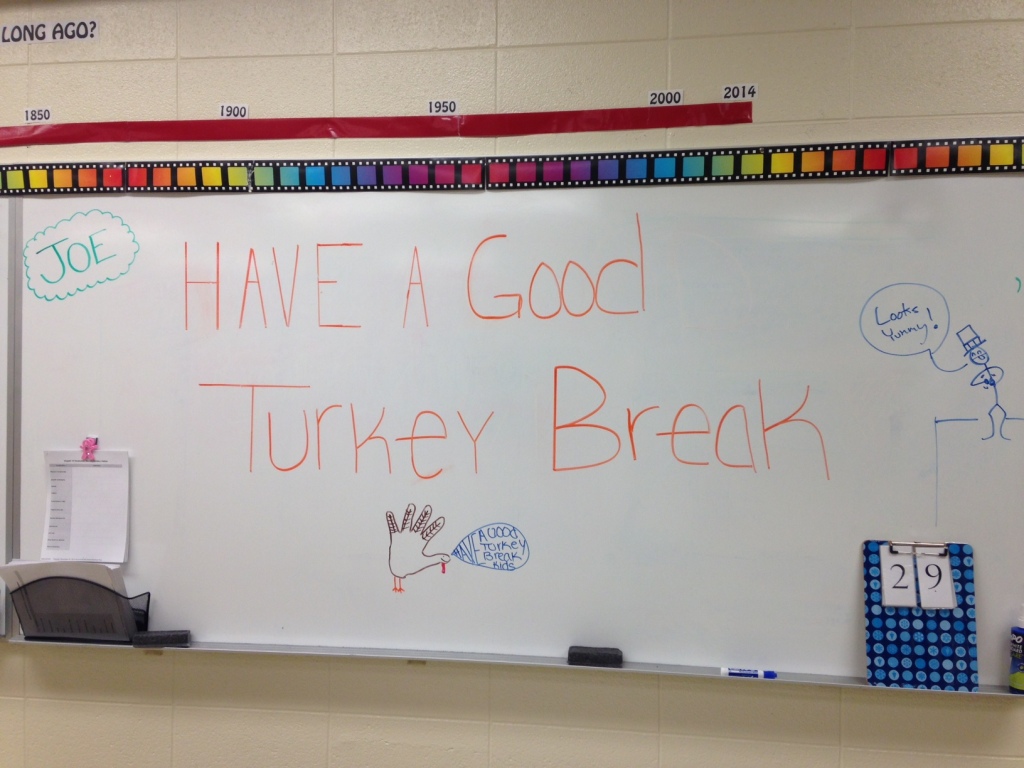 3. The world's best custodian – We really do have the world's best custodian at our school. Joe is one of the nicest, hardest working, role-model men you will ever meet. The kids just love him. We left a bright, fun note on my board for him to see over the break. The students knew he would be lonely with the school empty, so they wanted to cheer him up. Isn't that sweet?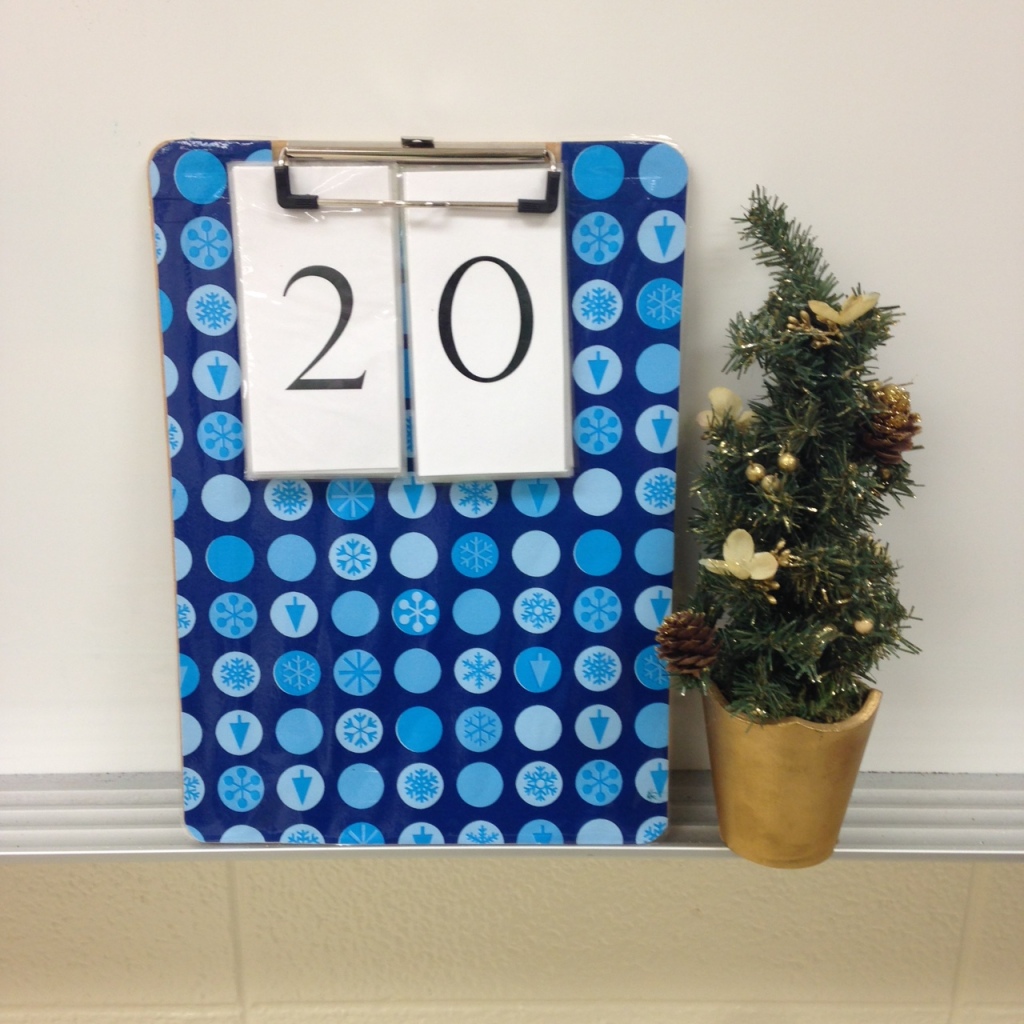 4. Countdown – I officially began a Christmas countdown. If you are a fellow teacher, you know this is a dangerous thing (just like an end-of-the-year countdown). I told all of my students that they have X amount of days to think of a very thoughtful, homemade 'gift from the heart' for their parents. Think that'll work on my 13-year-olds? 😛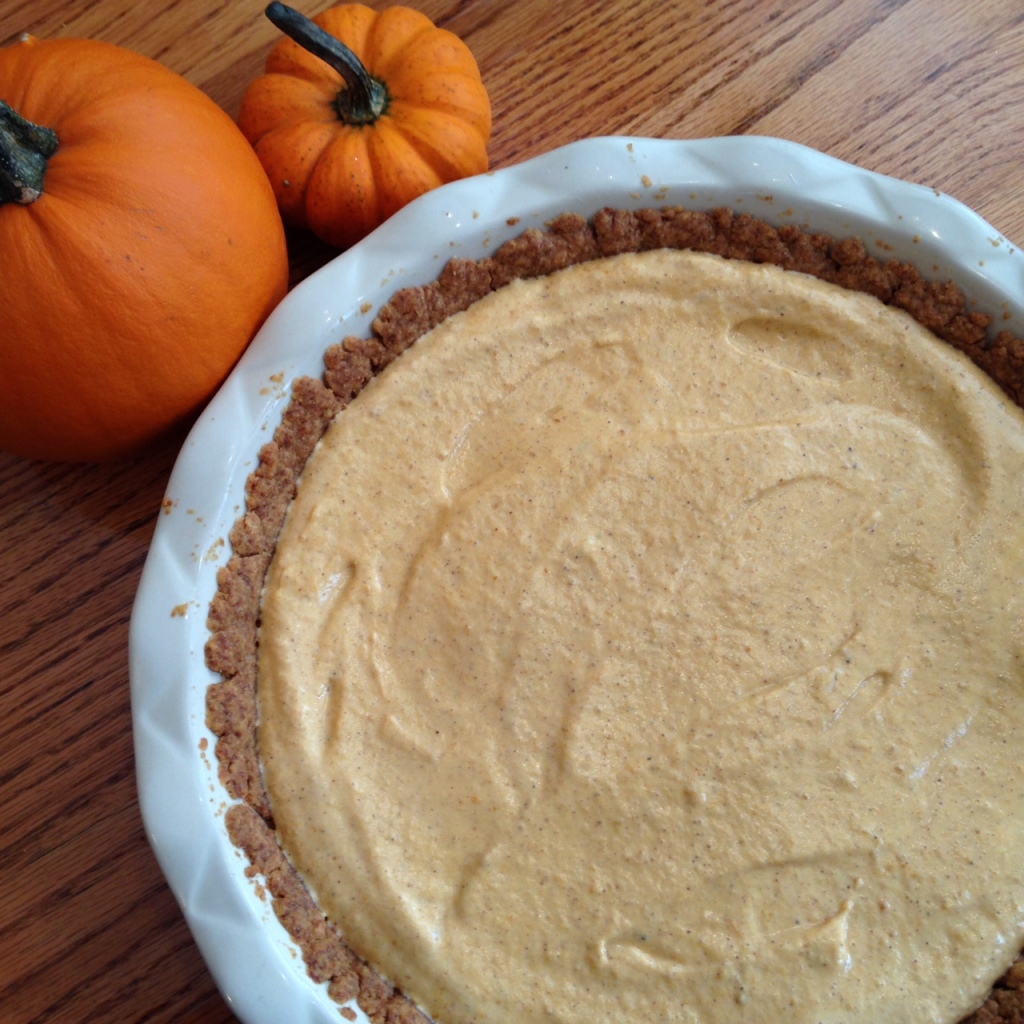 5. Grandma's Pumpkin Chiffon Pie – Last week, as you know, was Thanksgiving. It was our first Thanksgiving without my grandmother, who passed away last November. I miss her and think about her every day. This year, I attempted her famous Pumpkin Chiffon Pie. It tasted like my childhood and I felt like she was there with us.
I'd love to hear about your Thanksgiving and your week!
3,124 total views