Week 37 is over, and there are only 2 weeks of school left! Plus, the day of the Walkathon is finally here!
1. Walkathon – Our school holds a Walkathon each year to model and encourage community and selflessness among our middle school students. Each year, we pledge and raise money for important charities such as Hunger Task Force or Juvenile Diabetes Research Fund. This year, we are raising money in honor of a very important person – our beloved custodian, Joe. Joe was diagnosed with cancer this year, and that hit home for the students and staff. He is such a bright, cheerful, helpful person, and it was devastating to see him struggling. He left us for a while to seek treatment at the Cancer Treatment Center of Illinois, and upon his return, he was greeted with the colorful sign on the left. It says "Helping Hands for a Helping Man." For our Walkathon, we elected to raise funds for the Cancer Treatment Center relief fund for families – it provides financial assistance for non-medical needs (i.e. mortgage, utilities, gas, childcare, etc.). We donate in Joe's name, since Joe is all about the spirit of paying it forward and helping any and all in need. Today is the big event – a 2 hour Walkathon! On the right, you can see Joe being interviewed by WISN Channel 12. His story has touched so many and continues to inspire others.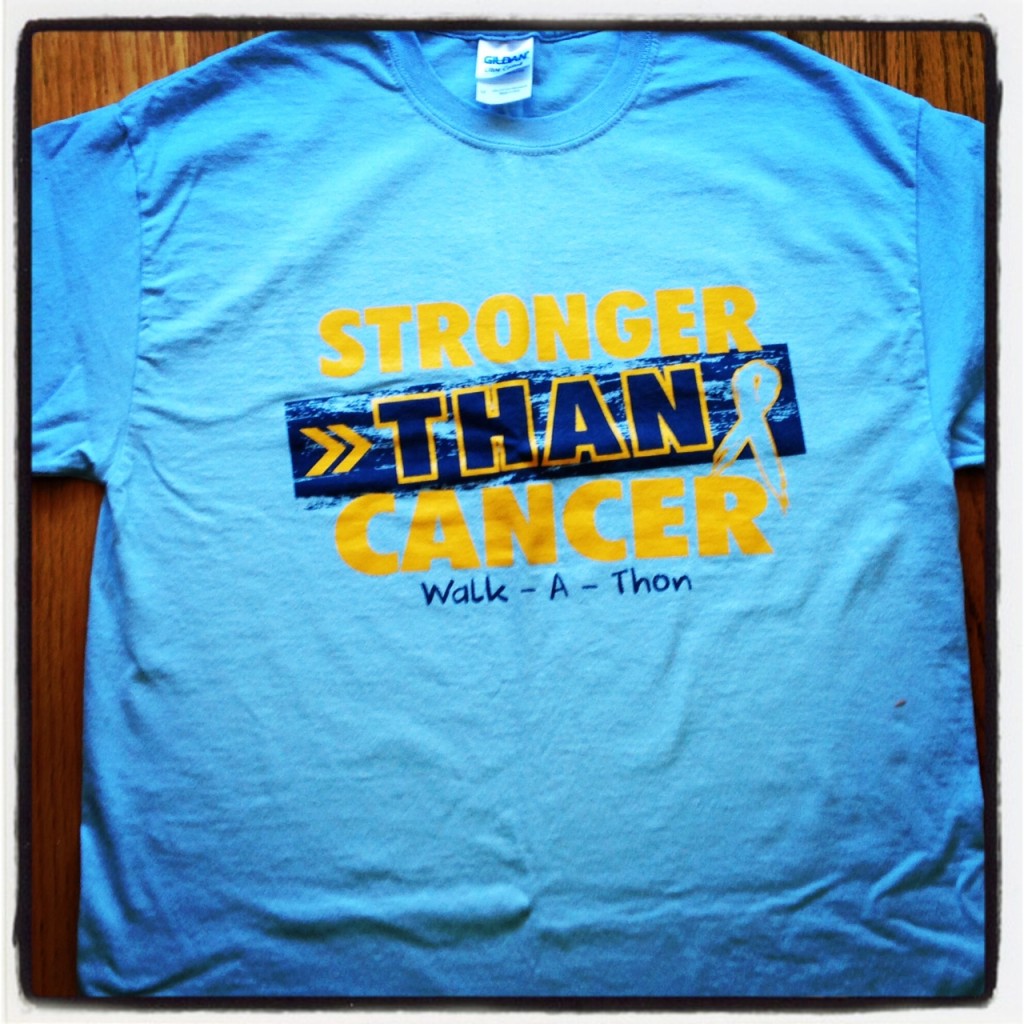 2. Walkathon T-shirt – So I live for these Walkathon T-shirts, and I can't wait to get our new one every year. I have a collection of 7 now. SEVEN! I especially love this year's, of course, since it brings a tear to my eye. In addition to the pledges students collect, the sale of t-shirts also helps to raise funds for our donation to the Cancer Treatment Center. Altogether we are projected to collect about $5,000 this year. We already passed the $4,000 mark yesterday, so finger's crossed that we make it to our goal!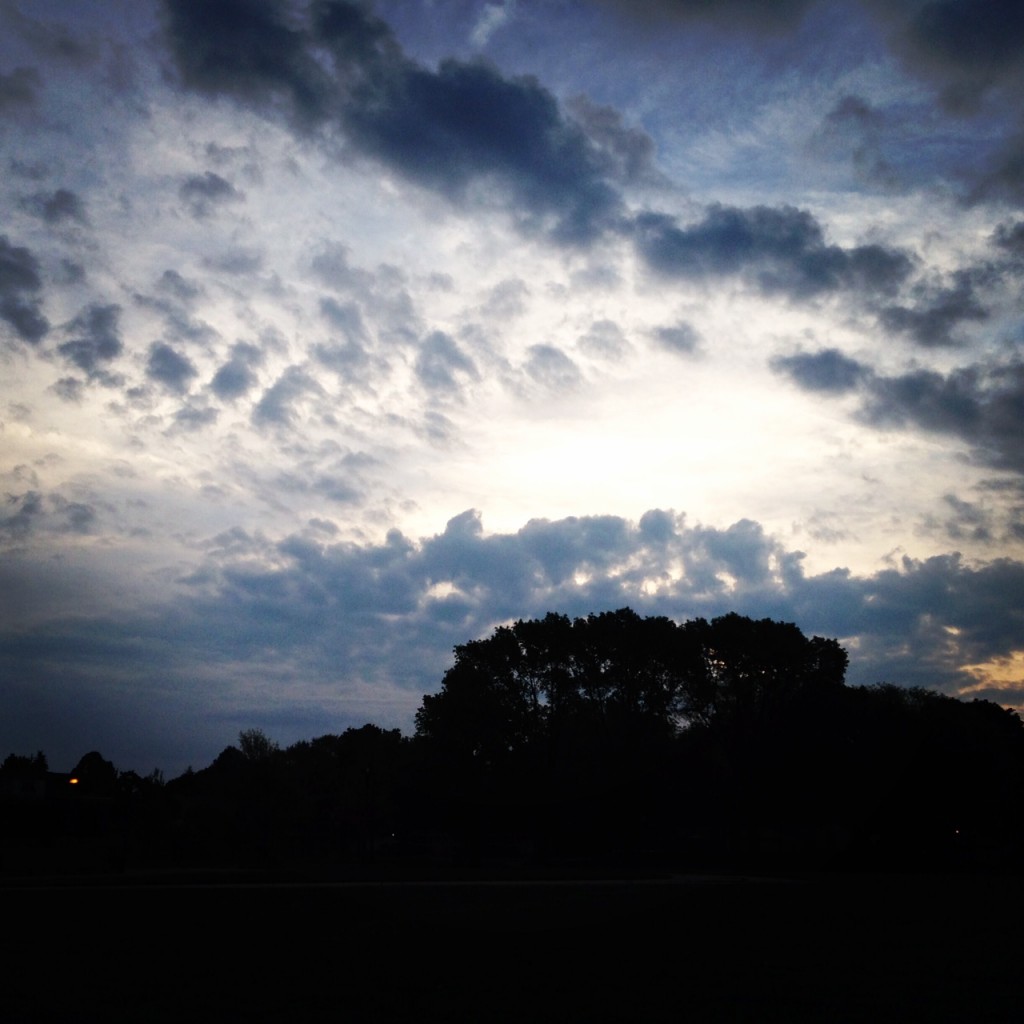 3. Morning Runs – Speaking of walking, I got up at 5am every day this week to start my day with a run. It's very peaceful, quiet, and cool – perfect for running. Yes it is hard to get up that early, but if I get right out of bed and go, my brain doesn't fully awaken until half way in when it's too late to turn back. It has really made a great improvement in my mood and my energy levels. I love that I can head straight home from work, too, without having to workout at the end of the day. I will certainly continue this new habit as long as it is light out in the mornings.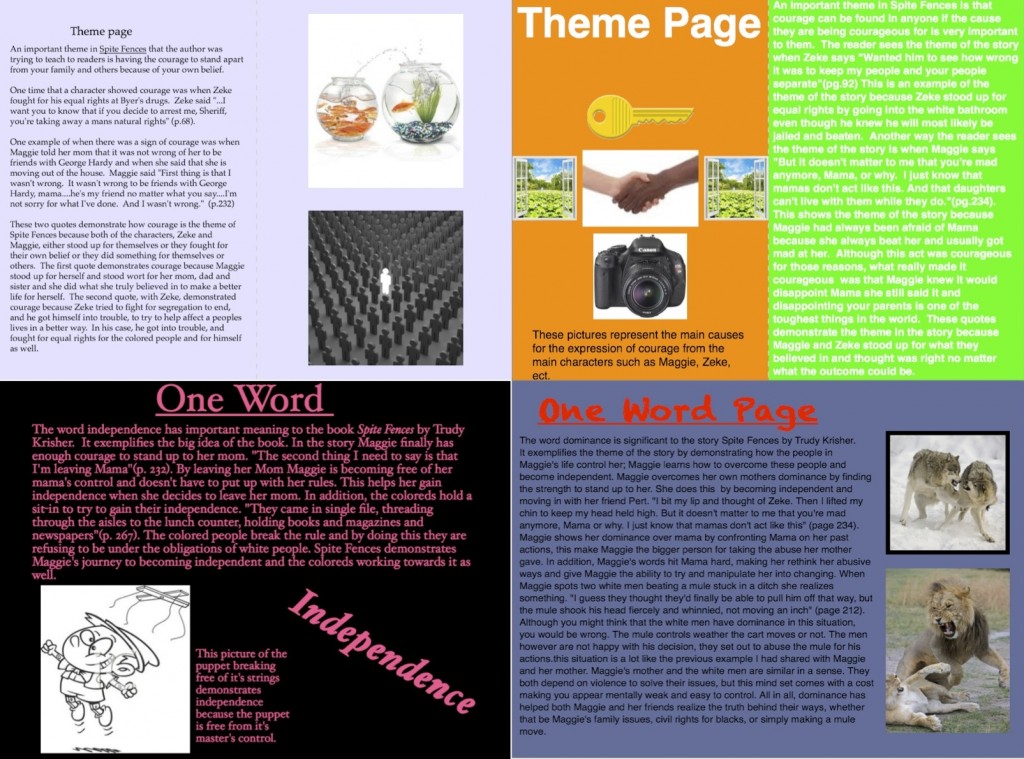 4. Finishing Spite Fences – We have officially finished the novel, all 21 chapters. The final assignment was to create a "Theme Page" or a "One Word" Page in Book Creator. Above is a sampling of their great work. They really have impressed me this year – great ideas and lots of growth!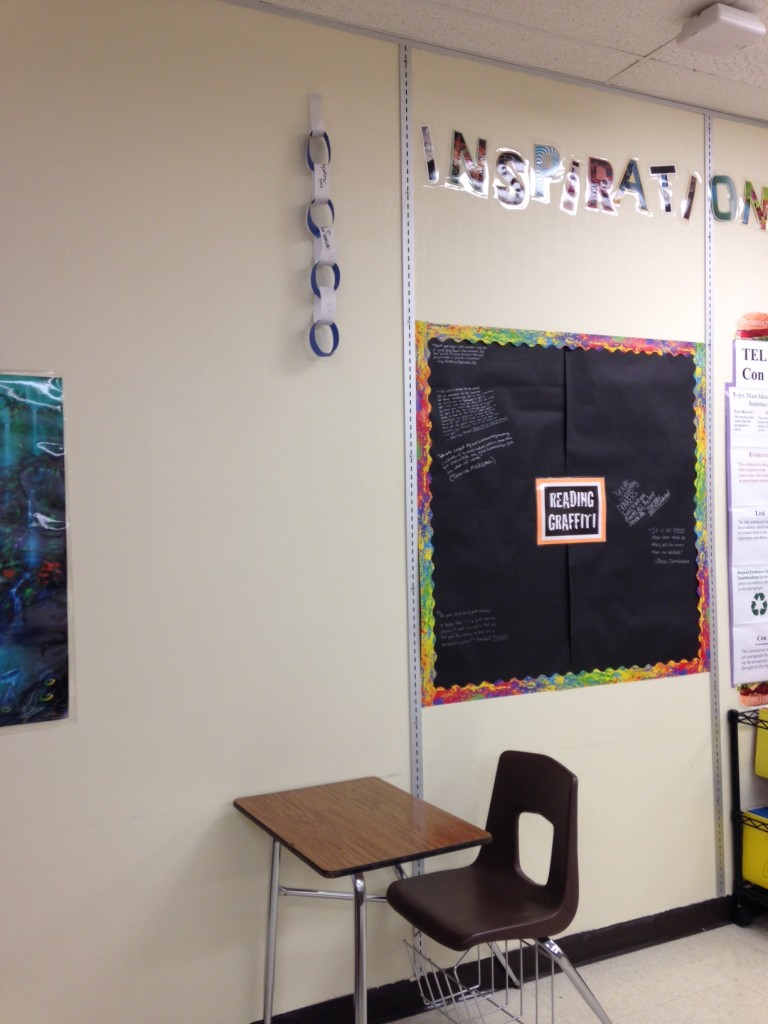 5. Countdown – Only 8 days left! Well 8.5 for the students, 10 for me. But still – only 2 more Mondays! w00t!
So how was your week? Are you still in the classroom, like me, or did you start your summer yet? Either way, I hope you're having a great Friday!