Wow, did February fly by! Week 26 is over, and when we return on Monday, it will be MARCH! Yippee skippy! I hope you had a fantastic week. Below are the highlights of my week.
1. Author Visit! – We (my coworker, Linda, and I) were THRILLED to host author Trudy Krisher at our school on Monday of this week. She came to provide a writing workshop for our 8th graders who are also currently reading her novel Spite Fences. Students selected an object from a table and developed some creative, sensory language to describe the item. Ms. Krisher had lots of great tips and suggestions for bringing the writing to life. We especially loved when she shared her own writing process, which includes a long and arduous journey of many, many revisions. How lucky are my students?!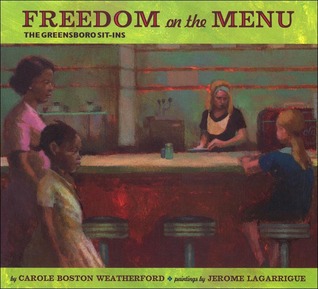 2. Freedom on the Menu – To accompany a chapter in our novel study, we also read "Freedom on the Menu" this week. This picture book is about the lunch counter sit-ins of the 1960s, as told from a young girl's perspective. It provides a powerful 'first hand' account of the events from the questioning, curious mind of someone who doesn't understand everything just yet. A great read!
3. The Jungle – In Social Studies, we are learning about the Progressive Era. When we reached a section in our text about muckraking, I had my students read select excerpts from Upton Sinclair's The Jungle, which is about the horrific conditions of the meatpacking industry during the Gilded Age. I think more than a few students walked out of my classroom as vegetarians 🙂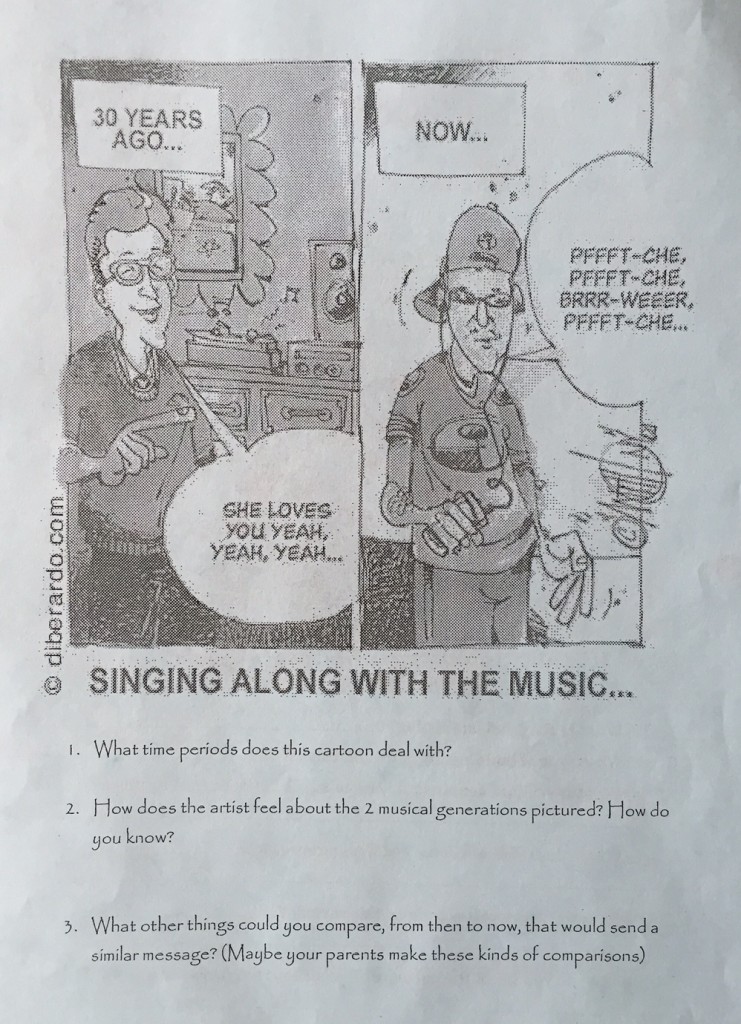 4. Political Cartoons – The Progressive Era is known for its many political cartoons. These are often very challenging for students to understand. To that end, I created a packet of cartoons, and we analyze one cartoon a day. This gets them into the mindset of analyzing the imagery, background, and message of the image beyond just the literal. As a culminating project, I will have them create their own political cartoon about an important concept from our unit. They did a rough draft today, and there were so many great ideas! It is very rewarding to see their minds develop right before my eyes.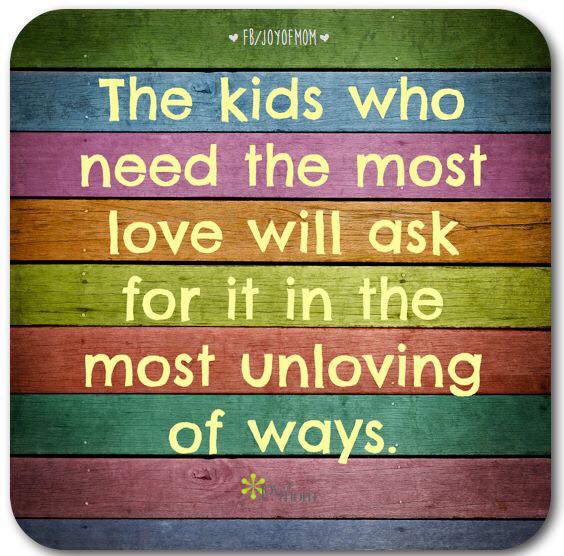 5. Important Words – I came across this image on facebook this week, and it definitely struck a chord. I have learned in my years in the classroom that some students desperately need/want attention, and they will take any kind they can get (positive or negative, and sometimes both in the same hour!). I have a student who recently started a new habit where she comes and gives me a hug at least once a day. That is just one of my many jobs; educator, cheerleader, nurse, librarian, bookkeeper, accountant, part-time-parent, disciplinarian, and sometimes, a hug-giver.
How was your week?