Time for an "Ipads in the Classroom" Update!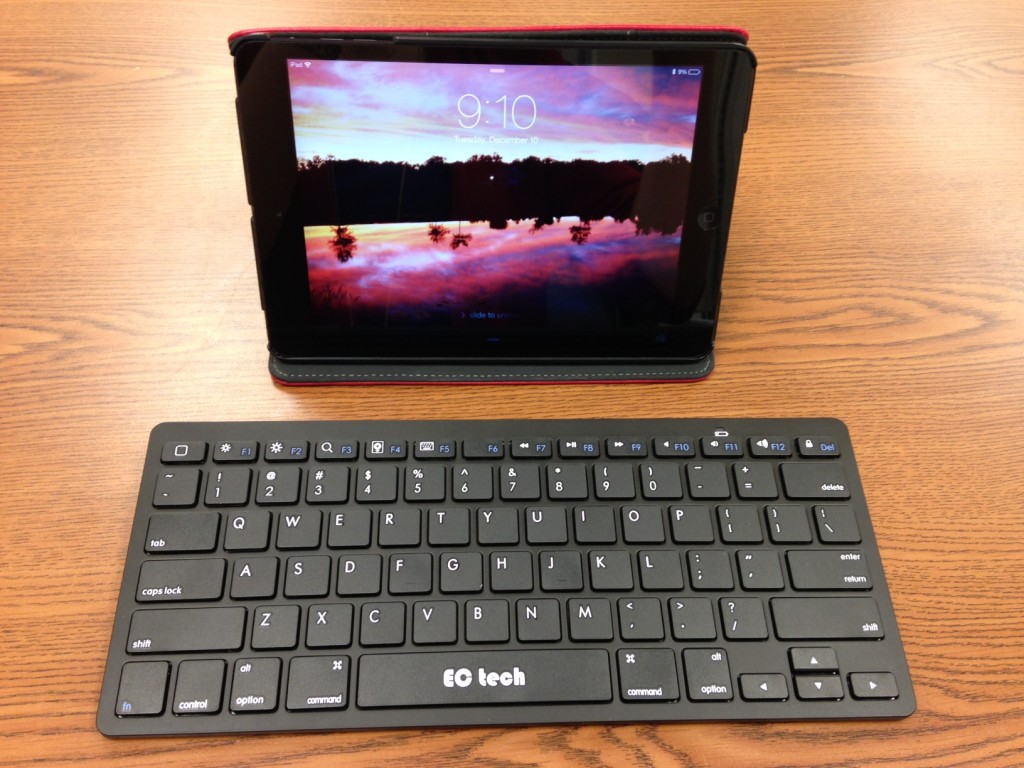 Things have been going so very well with the iPads. In my classroom, we use them every – single – day. We do so much typing, it's ridiculous. And frankly, if you've ever had to type for a significant amount of time on an iPad, you know what a pain in the rear this can be. Those tiny buttons, the tiny screen – iPads are great for consuming information, but no so great for production.
To help alleviate this strain on our students, my district did some hands-on research and picked out a quality bluetooth keyboard to offer to our students. They purchased them in bulk, then offer them for individual purchase in the office. They would up being only $13, what a steal for such an invaluable piece of equipment! The students quickly snatched them up, and I see many of them in use in my classroom already. They require 2 AAA batteries, and I am sure we will need to purchase those and have them on hand as well.
I purchased a keyboard for myself, too, since I know this will be a great tool for traveling, staff meetings, etc. And I'll have one on hand to lend to a student when needed. I even thought – wow, for $13, these would make great Christmas gifts!
Bottom line: If you plan to use an iPad in the classroom, I feel that a bluetooth keyboard is ESSENTIAL, a non-negotiable. I just wish we had figured this out earlier in the school year and had these available sooner, but as they say – live and learn!
There are many great bluetooth keyboards on the market, but this is the one my district chose when considering quality and cost. EC Technology Bluetooth 3.0 Multimedia Keyboard. 
2,397 total views