Welcome to the end of week 26! This week's highlights include: School Spirit Homeroom Teams, DVD Project, Foreign Language Week, Weekend Cooking Marathon, and Fat Tuesday!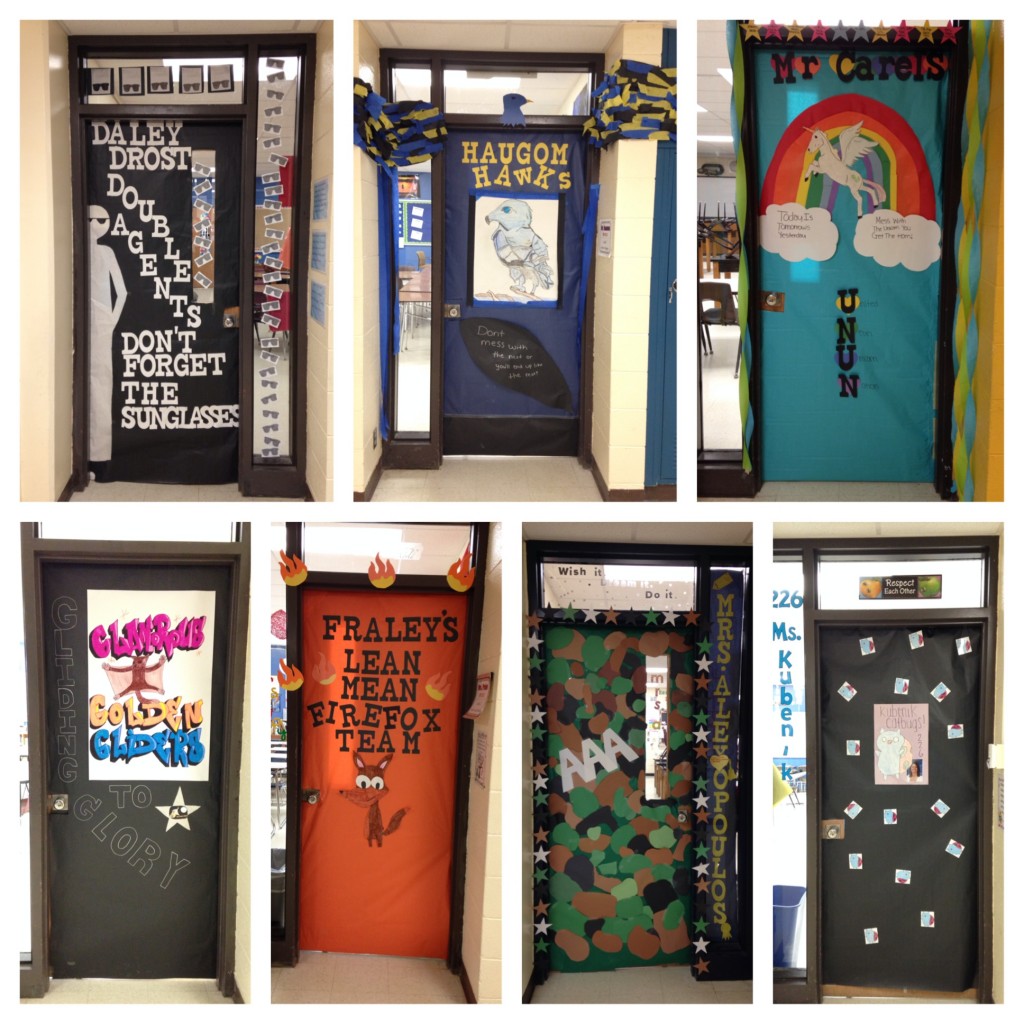 1. Homeroom Teams – The 7th grade Homerooms at our school have decided to create teams and mascots. Each Homeroom has decorated their door as well as created locker 'swag' for students to proudly display their Homeroom loyalty. It is so colorful and cheerful and it just makes me smile when I walk past a 7th grade door. So much school spirit and fun!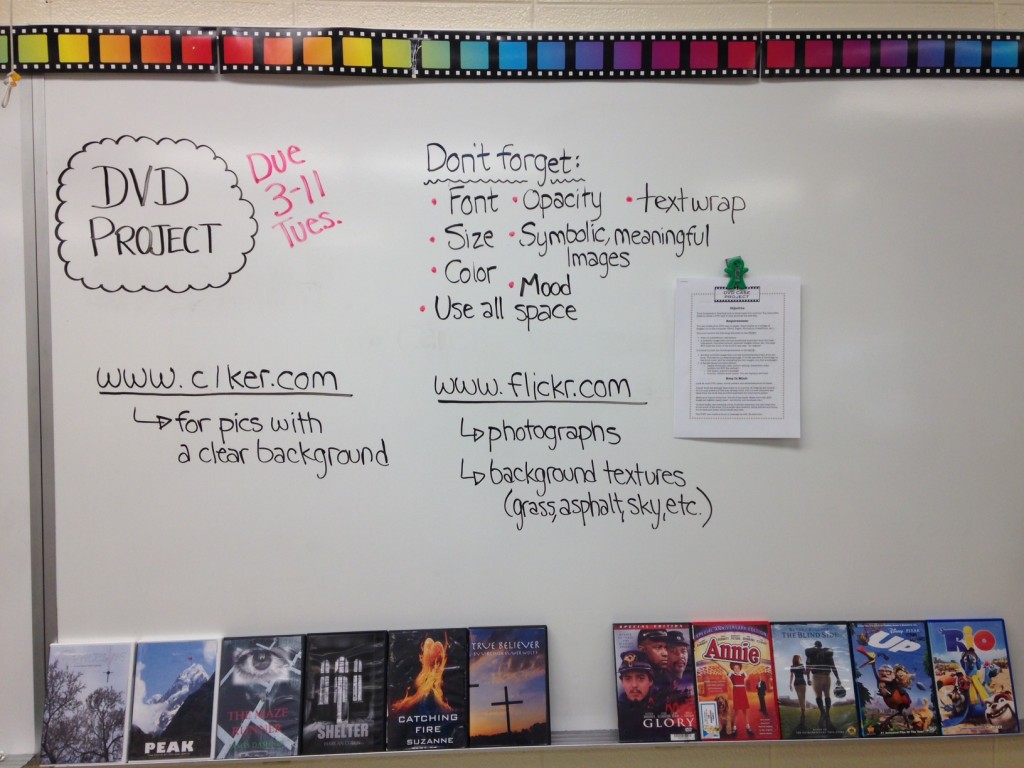 2. DVD Project – We are wrapping up our work on the DVD Project. I have to say, they are looking pretty great, and I am very proud of my students for taking risks and trying new concepts. Regarding the DVDs on display above – the left side are student projects, and the right side are professional DVDs. Sometimes, I honestly can't tell the difference. We were comparing the two sets and looking for common features such as large, bolded titles, textured backgrounds, and color schemes. They have definitely learned a lot! I love that graphic design fits so well into Language Arts as we discuss multimedia and making meaning with visuals. Turns out my BA in Art History wasn't a total waste, after all!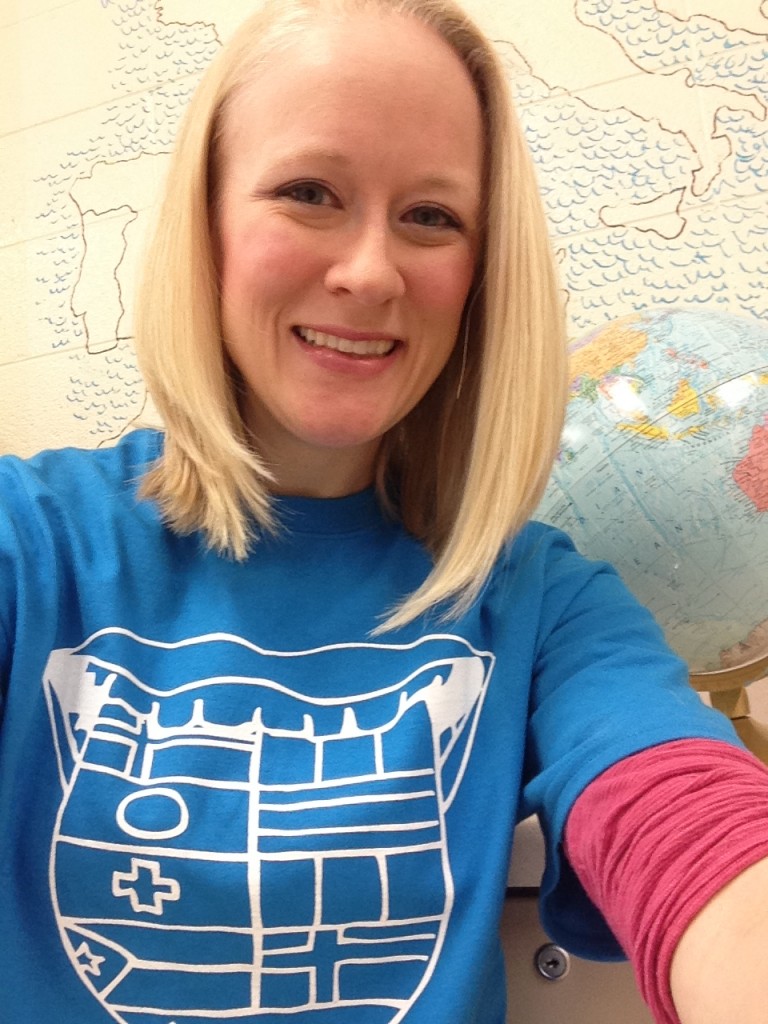 3. Foreign Language Week – Did you know it is National Foreign Language Week? Our French and Spanish teachers have been doing an absolutely amazing job celebrating language this week at our school. They have had their students decorate their lockers with flags and fun facts. Each morning, a new student comes on the loud speaker and reads the announcements in either French of Spanish. In the picture above, I am wearing this year's student-designed Foreign Language Week T-shirt. Yeah, a student drew that!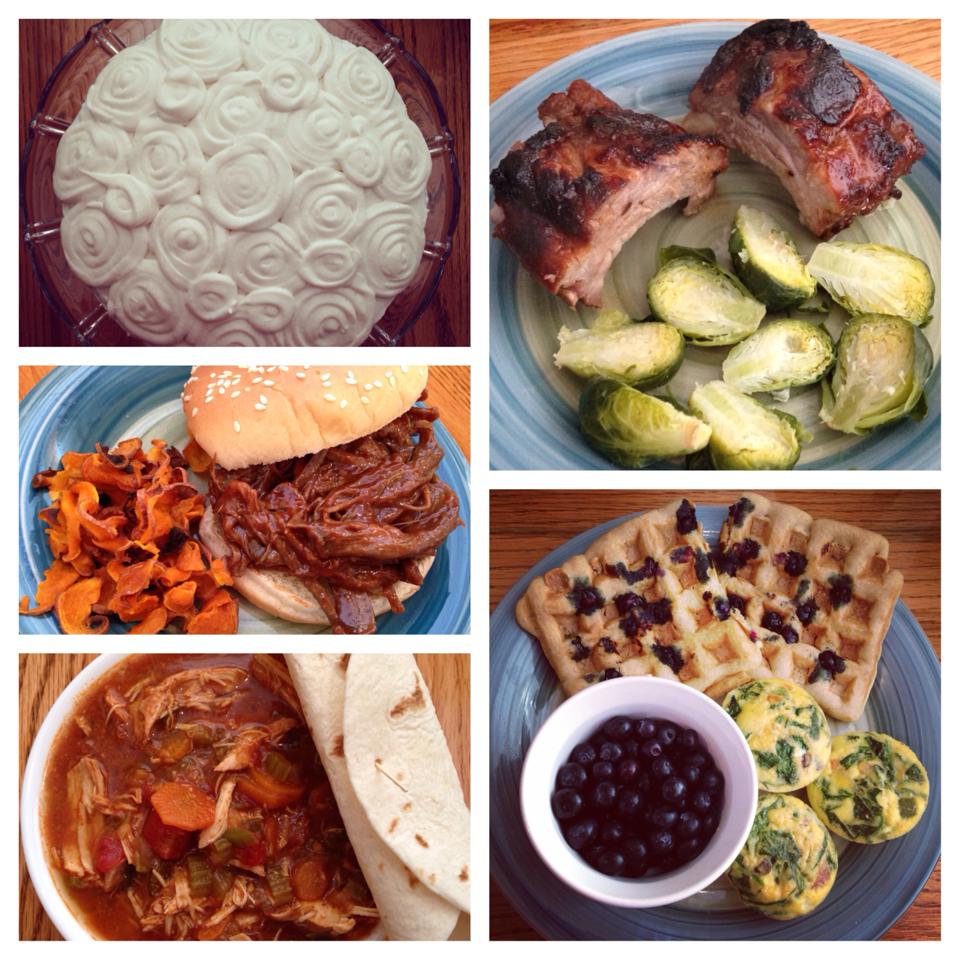 4. Weekend Cooking Marathon – I had another successful weekend of cooking. I do all of my cooking for the week on Saturdays and Sundays, which includes making breakfasts, lunches, and dinners for me and my husband. It saves us a lot of time and money. The menu this week includes: 1) Chocolate cake with raspberry filling and buttercream frosting (a practice cake for an upcoming birthday party) 2) Char Siu Spare Ribs 3) Barbecue and Sweet Potato Chips 4)Tortilla Chicken Soup 5) Blueberry Waffles and Egg Muffins. All of the items above are Paleo (grain and dairy free) except for the cake.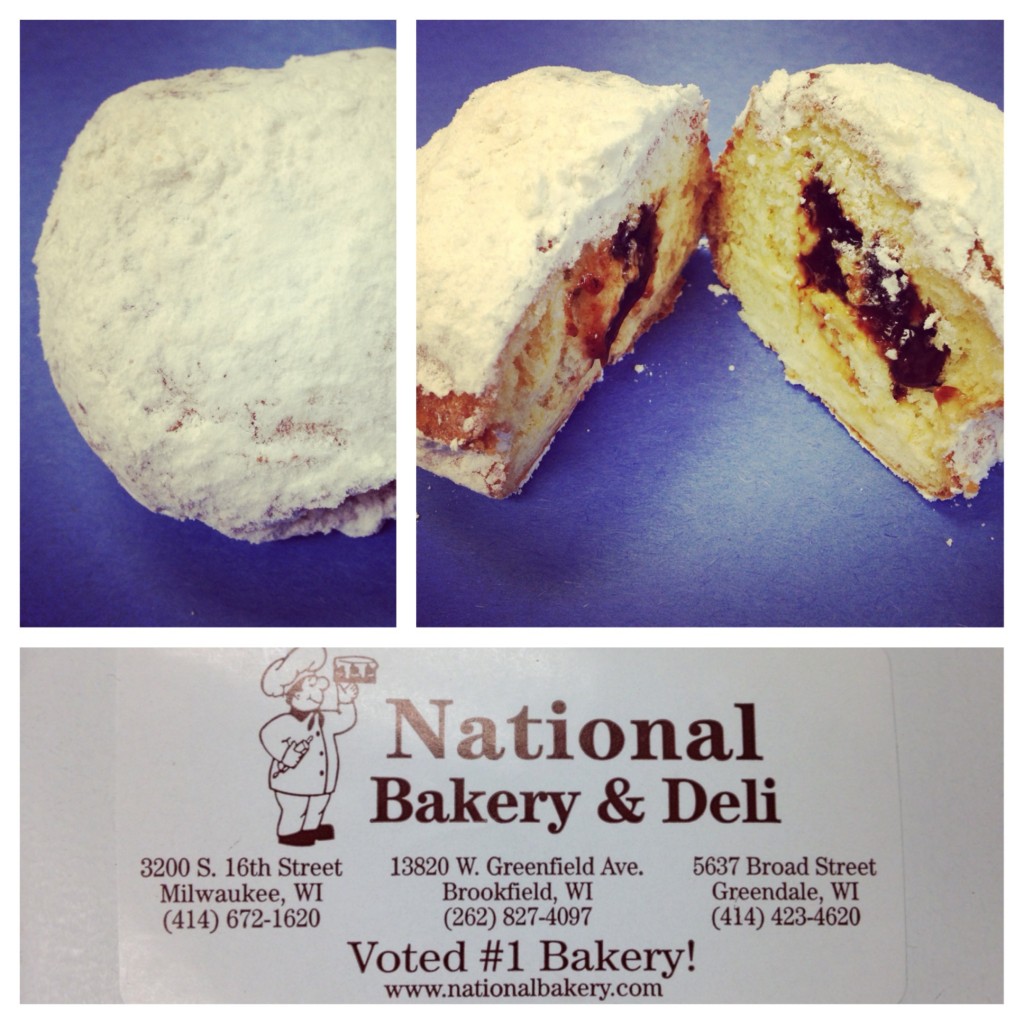 5. Fat Tuesday – After living in Milwaukee for the past 7 years, I can't believe I finally got a taste of Paczki. It was so delicious and rich (and soooo not part of my Paleo plan!) that I only had a few bites and shared the rest. A sweet coworker got up extra early to stand in line and bring them in to work to share. What a neat treat!
I hope you had a wonderful week! Remember that this Sunday is Daylight Savings Time, and Spring begins on March 20, only 2 weeks away! Enjoy the lengthening daylight!
6,303 total views, 1 views today