I teach Language Arts, which includes reading, writing, speaking and listening, and language. In my classroom, we write about what we are reading, and read about what we are writing – they always go hand in hand.
As you would expect to hear from a Language Arts teacher, reading is a guilty pleasure of mine. I read physical books as well as listen to audio books when I workout or walk the dogs. I do my best to stick with adolescent fiction so that I am a valuable resources to my students. My favorite genres are fantasy, science fiction, mystery, and suspense.
My reading curriculum includes topics such as:
Identifying the Author's Purpose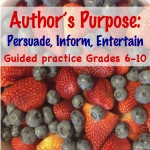 Highlighting and Reading for a Purpose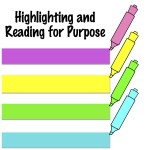 Close Reading and Text-Based Reading Strategies
(especially for struggling readers)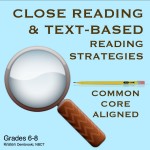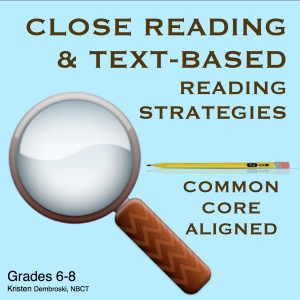 Word Tower – Vocabulary / Word Study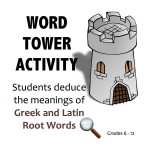 Internet Research: How to Search, Select, and Cite Credible Sources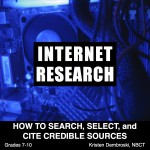 Throughout 8th grade, we will read 1 non-fiction book, 1 novel, about 8 short stories, numerous non-fiction articles and websites, and several non-print texts such as graphics, photographs, paintings, images, and video clips. We spend roughly 55% of the year with non-fiction, and 45% with fiction. In addition to the reading we do together in class, students are also expected to read at least 1 independent reading book per quarter – a novel or a biography. To help students make connections and discuss their independent reading books, we complete one book project per quarter. The book projects include:
DVD Cover / Movie Poster Project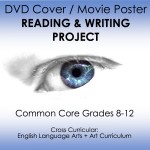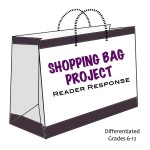 …and this Fakebook Project by Enflourish Publishing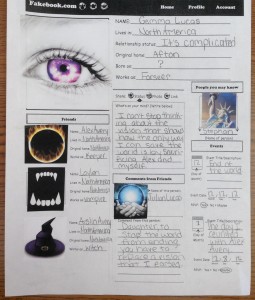 Our major 4th quarter unit is the Spite Fences unit. I truly look forward to this all year. I think it takes 3 quarters of learning how to read, respond, discuss, write, and think critically before students are ready to tackle this book. It is rife with figurative language, metaphors, imagery – everything an 8th grader loves to learn about! We read the novel as a class, and students complete an 'Altered Book Project' as their reading response. There are also discussion questions, worksheets, and a chapter guide.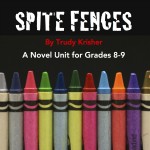 In our district, we administer the MAP Reading test 3 times per year (fall, winter, spring) to monitor and track student progress. I use the data for flexible grouping in my classroom as well as a tool to identify students who may need additional supports and interventions.
Since I am the Reading Specialist part-time in my school, I also have the privilege of working with students in all 3 grade levels. Once a teacher emails me about a student he/she suspects may be struggling with reading, I begin by meeting and interviewing the student. I ask them how they perceive their own reading abilities, and in which areas they feel they may need extra help. Then, I administer the Qualitative Reading Inventory, which gives me important data on a student's ability to decode and recognize sight words in isolation and in context, levels of prior knowledge, text recall, and both explicit and implicit comprehension abilities.
I find that many of these students are still struggling with mastery of foundational skills even at the middle school level. With those students, I may also administer the Dr. Seuss Nonsense Words Test, and possibly also the PALS (Phonological Awareness Literacy Screening). Collecting all of this data on a student helps us – as a whole team of educators – better group and serve students based on their needs.
An app that I recommend for my students struggling with decoding and sight word recognition is the Simplex Spelling App for Dolch Words. I will also have students read all of the Dolch Words and the 1200 High Frequency Words, and then I will make flashcards for any of the words that the student miscues. We work with no more than 30 words at a time, and we 'retire' cards once the student has successfully identified the word 8 times consecutively.
For students who do not struggle with decoding or sight words, we use the Close Reading and Text-Based Reading Strategies within the classroom. Our district also offers the Read 180 reading program, which I believe can be effective for students who are almost at grade level (students who do not exhibit mastery of foundational skills likely won't thrive with this program).
Of course, we continue to modify our instruction and interventions as we learn more about effective teaching methods and more about our individual students. We grow together as a school, and we do our best to meet our students' needs and help them evolve into effective, successful, and confident readers.
9,850 total views, 1 views today